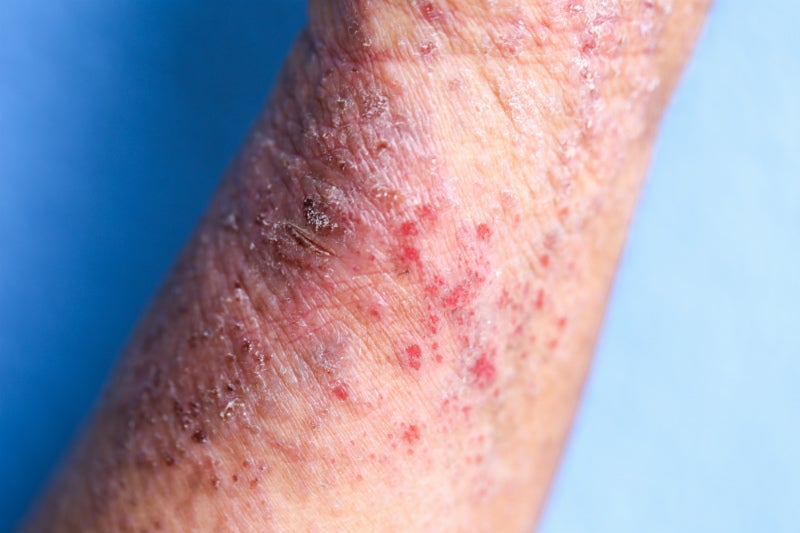 On January 10, Eli Lilly announced that it had acquired Dermira for $1.1B in a bid to bolster its dermatology portfolio by adding Qbrexza (glycopyrronium tosylate), a marketed medicated cloth for the topical treatment of primary axillary hyperhidrosis (uncontrolled excessive underarm sweating), and lebrikizumab, an atopic dermatitis drug in Phase III of development.
Lilly will pay $18.75 per Dermira share, and the purchase is expected to be completed by the end of Q1 2020. This follows Eli Lilly's acquisitions of Armo BioSciences, an immuno-oncology company, for $1.6B, and Aurka Pharma, an oncology company, for $110M, both in 2018. Lilly also bought Loxo Oncology for $8B in 2019. With the addition of lebrikizumab, a monoclonal antibody designed to block interleukin 13 (IL-13), to its dermatology portfolio, Lilly has established its intention to dominate the atopic dermatitis market.
Lebrikizumab is in Phase III of development, having received Fast Track designation from the FDA, and is being tested in adolescent and adult patients. The ADvocate studies involving lebrikizumab have a primary outcome of a percentage of patients having an Investigator's Global Assessment (IGA) score of 0 or 1 and a reduction two or more points from baseline at Week 16, as well as several secondary outcomes. One of these secondary outcomes is the percentage of patients achieving a 90% improvement in the Eczema Area and Severity (EASI) score (EASI-90). This is an important measure of lebrikizumab's efficacy, as Regeneron / Sanofi's Dupixent (dupilumab), the current gold standard in the treatment of moderate-to-severe atopic dermatitis, only used EASI-75 as a threshold when assessing its efficacy. If a significant number of patients treated with lebrikizumab achieve EASI-90, it could draw patient share away from Dupixent, which has been available since 2017.
Eli Lilly is not relying solely on lebrikizumab, however. In addition to the monoclonal antibody inhibitor, the company hopes to submit baricitinib, a Janus kinase (JAK) 1 inhibitor already marketed in rheumatoid arthritis as Olumiant, to the FDA for approval for atopic dermatitis in 2020. With lebrikizumab and baricitinib, Eli Lilly will be the first company to offer both a biologic and a JAK inhibitor for the treatment of atopic dermatitis, giving it large coverage of the moderate-to-severe demographic. However, Eli Lilly will need to convince dermatologists that lebrikizumab is worth using over Dupixent, as they both target IL-13. Moreover, lebrikizumab is expected to launch after LEO Pharma's tralokinumab, another anti-IL-13 biologic. As a result, GlobalData expects that lebrikizumab will earn around $600M in 2028 sales in the 7MM. However, combined with the forecast 2028 7MM sales of baricitinib, GlobalData estimates that Eli Lilly can expect total sales of approximately $2B in the atopic dermatitis space for that year.