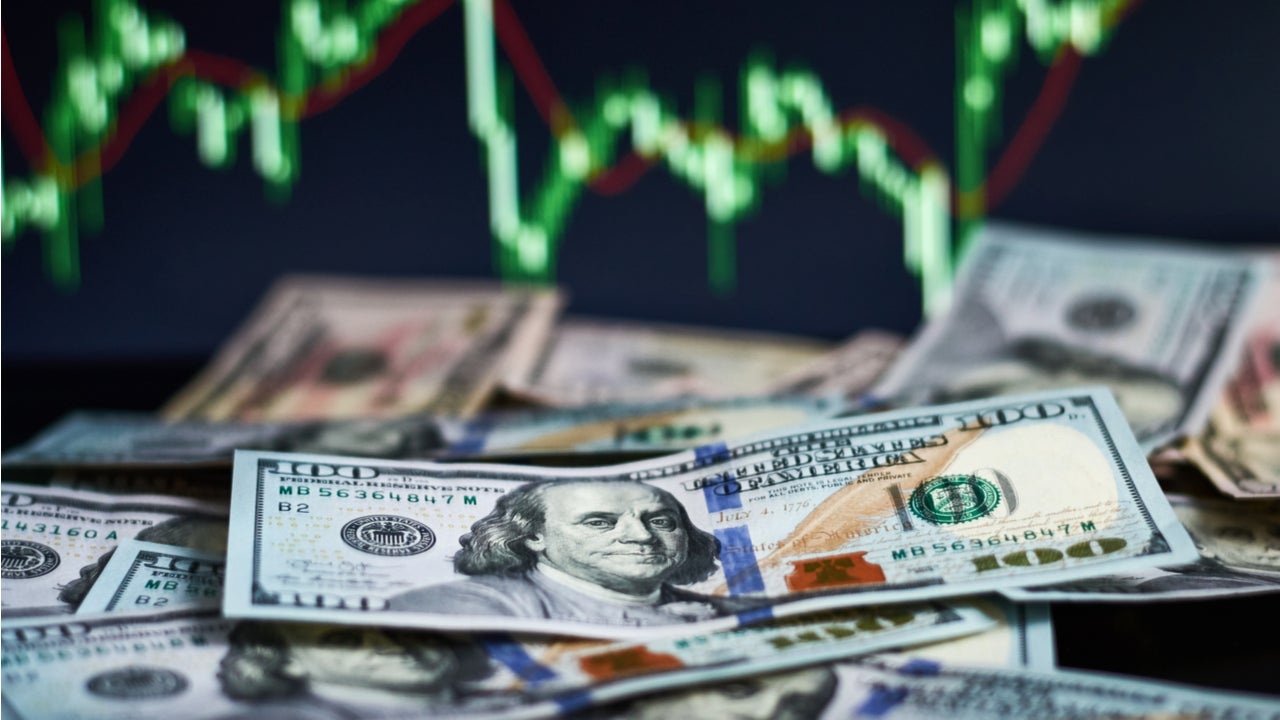 Economists believe that the approach of the US Federal Reserve to inflation may be a gamble, wherein under a new framework it will no longer raise interest rates in anticipation of high inflation, a policy the country depended on for decades.
David Beckworth
David Beckworth, senior research fellow at the Mercatus Centre at George Mason University and a former international economist at the US Department of the Treasury, retweeted an article on the Federal Reserve meeting this week to restate its commitment to keeping ultra-low interest rates, even as the economy heats up in the midst of the coronavirus pandemic.
Hiring has picked pace in the US, as Americans step out to shop, travel, and eat at restaurants, while inflationary pressures increase after lying dormant for years, the article noted.
Chair Jerome Powell is most likely to highlight that the economy is far from having fully recovered and will need continued assistance from the central bank. According to official data, the country is still short of eight million jobs pre-Covid-19 outbreak. In addition, the 6% unemployment rate is below pre-Covid but still remains elevated.
Powell has emphasised that the job market needs to recover further in order to help the low-income workers and people of colour who have been disproportionately impacted by the pandemic and have lost their jobs and incomes.
"We're in the midst of a historic moment," said @DavidBeckworth. "This is very different than anything the Fed's ever done before." Fed to meet this week as it presses inflation, jobs gamble: https://t.co/oaaqYbklDA

— Chris Rugaber (@ChrisRugaber) April 26, 2021
Andrew Sentance
Andrew Sentance, an economist and senior advisor to Cambridge Econometrics, retweeted an article on a quarterly forecast of the UK economy. According to UK's economic forecasting group, the EY ITEM Club, Britain is well-paced for post-pandemic recovery after a resilient first quarter performance this year.
According to data, the UK is expected to grow at a GDP of 6.8% in 2021, compared to an earlier prediction of 5.0% in January. Economists also believe that the economy is returning to its pre-pandemic Q4 2019 levels in Q4 2022, three months earlier than the previous forecast. Experts have thereby concluded that the country is set to recover rapidly from the second quarter of this year, as restrictions are eased and Covid-19 vaccine rollouts continue.
Experts have also stated that the UK economy will be less scarred than expected, especially in the labour market. For example, unemployment is now forecasted to peak at 5.8% in 2021, rather than the 8 to 9% estimates predicted a year ago when the pandemic struck. This suggests that that the economy is still resilient and has the potential to bounce back quickly.
Our latest quarterly forecast for the #UK #economy is released today and can be accessed for free on this link. Contains our latest views on #GDP #growth, #unemployment, #inflation, #BankofEngland policy moves & more https://t.co/JojTRcCZyK pic.twitter.com/vXUDsR2cEp

— Howard Archer (@HowardArcherUK) April 26, 2021
Constantin Gurdgiev
Constantin Gurdgiev, an economist and professor based in Dublin, Ireland, shared an article on Qantas aid raising questions on government support.
When Virgin Australia was ready to collapse as Covid-19 grounded flights, the Qantas CEO, Alan Joyce stated that the government couldn't decide winners and losers while bailing out poorly managed corporations.
However, a year on Qantas benefitted from $2bn in taxpayer-funded Covid-19 schemes  which helped in keeping its planes flying through the pandemic.
"The government cannot pick winners or losers" Qantas CEO Alan Joyce said when lobbying against a bail out of Virgin. But a year on Qantas has snaffled $2bn in taxpayers funds- with no strings or equity attached https://t.co/P7nZE3HqNJ @FT pic.twitter.com/1AEtbAENuW

— Jamie Smyth (@JamieSmythF) April 26, 2021