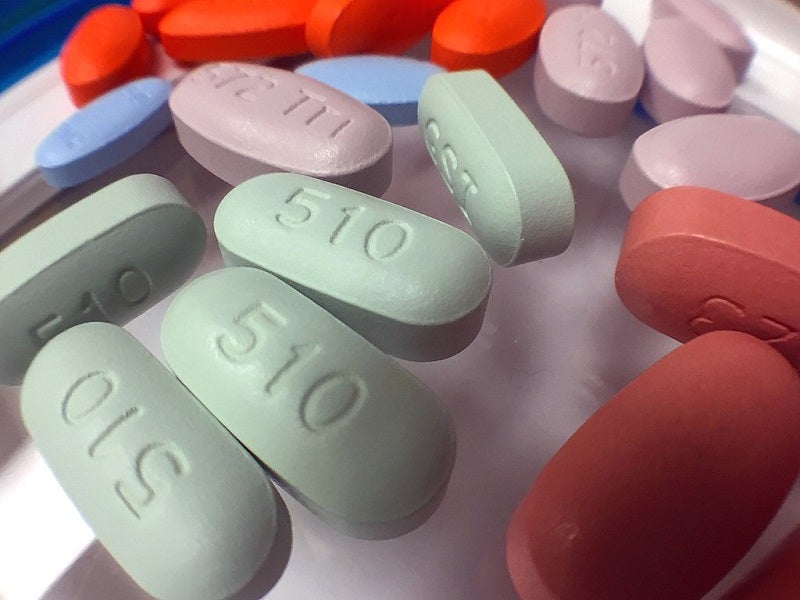 On April 8, ViiV Healthcare announced that the FDA has approved Dovato (dolutegravir/lamivudine) for the treatment of human immunodeficiency virus (HIV) in adults who have not previously received antiretroviral therapy (ART).
As the first single-tablet regimen (STR) to be indicated for treatment-naïve patients, Dovato immediately strengthens the GlaxoSmithKline-led joint venture's hand as it competes against Gilead Sciences' Biktarvy (bictegravir/emtricitabine/tenofovir alafenamide [TAF]) for dominance of this coveted patient pool.
Comprised of ViiV's blockbuster integrase inhibitor (INI) Tivicay (dolutegravir) and the nucleoside reverse transcriptase inhibitor (NRTI) lamivudine, Dovato enters a contentious HIV marketplace where the other approved 2-drug regimen, ViiV's Juluca (dolutegravir/rilpivirine), is only indicated for use in patients who are already virally suppressed on another HIV regimen.
Based on solid data from the Phase III GEMINI studies, which demonstrated Dovato's noninferior efficacy compared with a 3-drug regimen of ViiV's Tivicay plus Gilead's Truvada (emtricitabine/tenofovir disoproxil fumarate [TDF]) in treatment-naïve patients, GlobalData expects it to gain traction as a first-line option for patients newly diagnosed with HIV―particularly those who would otherwise be precluded from receiving Triumeq (abacavir/dolutegravir/lamivudine) due to abacavir hypersensitivity.
Dovato may still struggle to compete with Biktarvy
Nevertheless, key opinion leaders (KOLs) interviewed by GlobalData have mixed opinions on how Dovato will fare against Gilead's Biktarvy, which has garnered sales of over $1.1bn globally since its approval in February 2018 for use in both treatment-naïve and treatment-experienced patients.
While Dovato offers the prospects of reduced frequency of drug–drug interactions (DDIs) and long-term adverse events compared with 3- and 4-drug HIV regimens, lingering concerns surrounding resistance and compliance are likely to dampen its uptake, at least until real-world evidence (RWE) can help to reassure physicians that it's as safe a play as Biktarvy and other traditional 3- and 4-drug STRs.
Because a high level of compliance has not already been established in treatment-naïve patients, clinicians may hesitate to prescribe Dovato in some instances for fear that resistance may be more likely to emerge because it lacks a 2-NRTI backbone, which has been a mainstay of ART for over two decades.
The performance to date of ViiV's other marketed 2-drug regimen Juluca (dolutegravir/rilpivirine) should also serve to temper expectations for Dovato, as Juluca has struggled out of the gate since its November 2017 approval, largely due to the fact that it is only indicated for HIV patients who have achieved viral suppression with another ART.
While recently reported data from the SWORD 1 and 2 studies have strengthened Juluca's position as an attractive long-term maintenance therapy, its inability to access treatment-naïve patients remains a key limitation in a market where switching patients from one regimen to another can prove challenging.
Viiv's pricing strategy key to determining Dovato's success
ViiV's pricing strategy with Dovato will be worth closely monitoring, as it appears it will be coming in at a 26% discount to Biktarvy's list price due to the fact that inexpensive generic versions of lamivudine are widely available.
Historically, payers have been willing to reimburse branded 3- and 4-drug STRs to ensure improved compliance over less expensive multi-tablet regimens, but it remains to be seen whether or not the same will be true for 2-drug STRs such as Dovato, so GlobalData views this approach as a smart move by ViiV to ensure Dovato doesn't lose share to Tivicay plus generic lamivudine. Time will tell whether or not Dovato's discount will help it compete against Biktarvy.
Pricing strategy and concerns surrounding resistance notwithstanding, Dovato represents a key advance in the management of treatment-naïve HIV patients, providing clinicians with another good option that potentially offers a superior long-term side-effect profile compared with existing 3- and 4-drug STRs.
As a result, GlobalData expects Dovato to eventually achieve blockbuster status, provided that RWE eases concerns of long-term resistance emergence associated with the lack of a second NRTI.
While ViiV doesn't currently possess a single product that stacks up well against Gilead's Biktarvy across all segments of the HIV population, its portfolio includes a solid array of marketed and pipeline assets, including a Phase III long-acting injectable regimen (cabotegravir/rilpivirine), which will allow it to compete effectively for years to come.