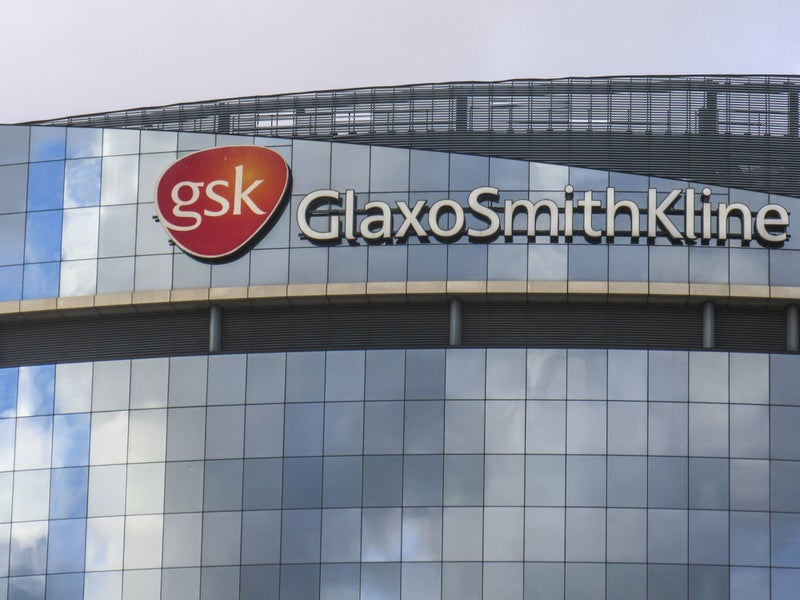 On 30 October, GlaxoSmithKline (GSK) presented its Q3 earnings for 2019, reporting sales totals of $179m for its triple therapy chronic obstructive pulmonary disease (COPD) combination Trelegy Ellipta (fluticasone furoate/ umeclidinium/ vilanterol). 
Management highlighted that revenue for Trelegy had more than doubled from the same period last year, growing to capture nearly a third of the COPD market. GSK remains the only company to have a three-drug combination approved in both the US and Europe and will retain this status in the near future following the recent regulatory stumbles of AstraZeneca's PT010 (budesonide/ glycopyrronium/ formoterol fumarate). 
GlobalData anticipates that triple therapy will continue to drive growth for GSK due to its simplicity of prescription for general practitioners, who manage the majority of COPD cases, and ease of administration for patients.
Trelegy was licensed in the US in 2017 for the long-term, once-daily maintenance treatment of individuals with COPD. According to the most recent publication of the Global Initiative for Chronic Obstructive Lung Disease (GOLD), triple therapy is only recommended for patients with high symptom burden and frequent or severe exacerbations. 
However, key opinion leaders (KOLs) interviewed by GlobalData believe that use of triple therapy has expanded in less severe patient segments as well, despite evidence that the inhaled corticosteroid component may only benefit a subset of individuals with high blood eosinophils. As a result, Trelegy is well-positioned to partially offset the loss of revenue from GSK's Seretide/Advair franchise, which faced generic competition for the first time in 2019. Mylan's generic Wixela Inhub is currently offered at a wholesale price of 70% less than that of Advair and 67% less than GSK's own authorized generic.
In Europe, Chiesi currently markets a different single-inhaler triple-combination therapy, Trimbow (beclometasone/ formoterol/ glycopyrrolate), but the company has no plans to launch in the US. Instead, the first competition for Trelegy in the US market is expected to come from AstraZeneca's PT010, which is licensed and sold in Japan as Breztri Aerosphere. 
AstraZeneca submitted a new drug application for PT010 to the US Food and Drug Administration (FDA) earlier this year on the basis of data from the Phase III KRONOS trial, which met the majority of its primary endpoints but failed to significantly improve on the rate of exacerbations compared to PT009 (budesonide/ formoterol fumarate) or Symbicort Turbuhaler (budesonide/ formoterol fumarate). Following the receipt of a complete response letter from the FDA, AstraZeneca will likely resubmit its application for PT010 with additional data from the positive Phase III ETHOS trial.
Due to the abundance of both dual and monotherapy maintenance treatments for COPD, companies in the respiratory space have taken the iterative step to produce triple therapy combinations but slowed the development of novel or potentially disease-modifying treatments. Moreover, monoclonal antibodies approved for the treatment of asthma, such as GSK's Nucala and AstraZeneca's Fasenra, have been less successful in clinical development for COPD and face an uncertain future in this indication. 
GlobalData believes that the critical unmet need in COPD is for drugs that target the underlying inflammatory process to halt or reverse disease progression. 
Related Reports
GlobalData (2019) Chronic Obstructive Pulmonary Disease – Global Drug Forecast and Market Analysis to 2028, to be published