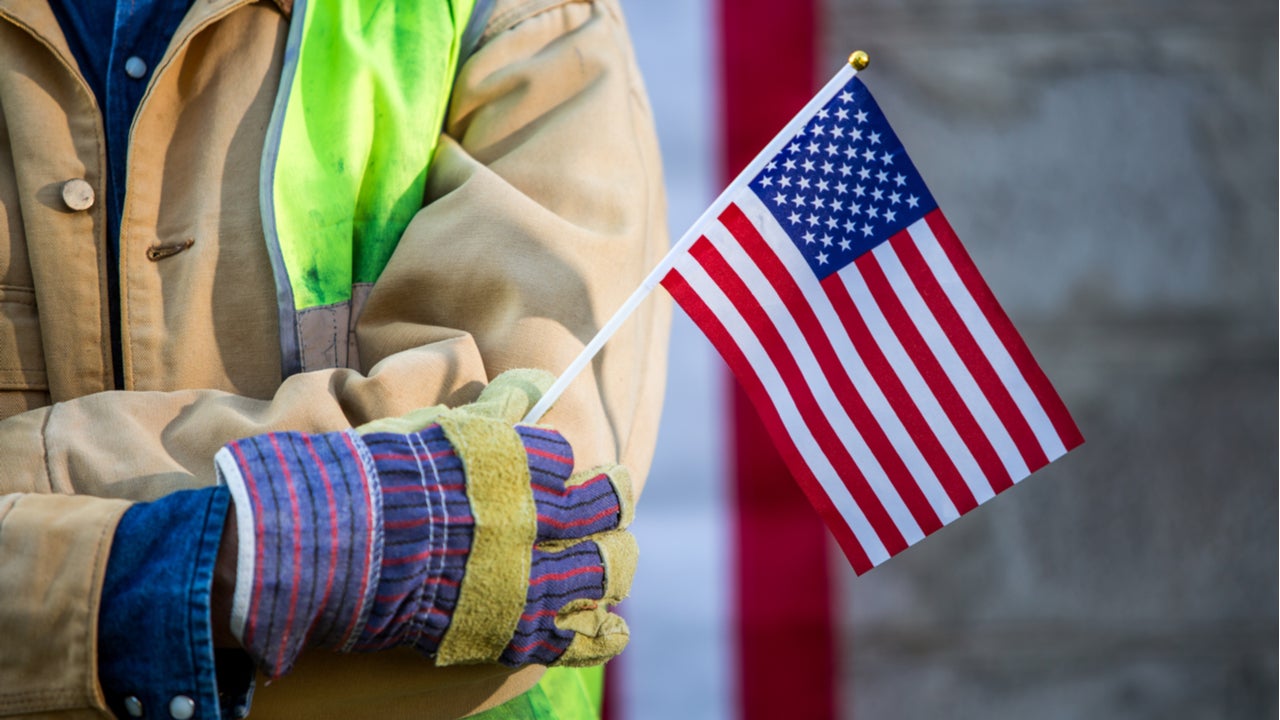 Economists believe that increasing the number of refugees into the country could be a great way to drive economic recovery, as the US economy reopens post widely distributed vaccinations.
Jonathan Portes
Jonathan Portes, an economics professor at King's College, London, re-tweeted an article on Biden's plan to allow more refugees into the country to be a great way to drive economic recovery after the Covid-19 pandemic.
The President has lifted the annual ceiling for refugee admissions to 125,000 refugees in 2021 up from 11,814 in 2020, indicating that American businesses can now fill in the workforce gaps by investing in the integration of refugees as the US economy recovers from the pandemic.
According to experts, if refugees have the right to work, they are more motivated to relocate, and stick longer in jobs. While the US economy is still reeling from the effects of the Covid-19 pandemic, experts believe that once vaccines are widely distributed, the economy will pick up pace and is likely to encounter workforce shortages in important sectors such as healthcare, manufacturing, and transportation.
According to the Korn Ferry Institute, the manufacturing sector will face a dearth of approximately 400,000 workers by 2030, reducing the output by $73bn. Meanwhile, there are just 27 healthcare practitioner jobs per every unemployed healthcare worker, as per the New American Economy.
Refugees add economic value, Biden plan helps COVID recession recovery https://t.co/pWuO8A49P9 #refugees #US pic.twitter.com/7bAImU6524

— Patrizia Rinaldi (@patriziarn) February 22, 2021
Claudia Sahm
Claudia Sahm, an economist, shared an article on the prospects of the US economy set to not just recover but to boom after the pandemic, as the virus loosens its grip and signs of economic activities picking pace in the country.
Experts have predicted a supercharged rebound post Covid, which is most likely to bring down unemployment, and also drive up wages leading to years of stronger growth. For example, there are hints of the economy having turned a corner such as the rise in retail sales last month as government aid showed up in consumer spending.
In addition, analysis revealed that new unemployment claims have declined since early January, although they still continue to be high as a result of the pandemic-induced job losses. Business investments have also picked pace, indicating signs of building confidence among corporate leaders.
Goldman Sachs economists have forecasted the US economy to grow 6.8% in 2021 and the unemployment rate to fall to 4.1% by December, a level achieved in eight years since the last recession. The growing optimism is on account of several factors such as falling coronavirus infections, increase in vaccine rollouts, and federal compensation.
a year into the pandemic down 10 million jobs. unemployment near 10% if you include those who left work due to COVID … anything less than a boom would be bad. https://t.co/oRHGEBHJCy

— Claudia Sahm RECOVERY FOR ALL (@Claudia_Sahm) February 22, 2021
Stephen Koukoulas
Stephen Koukoulas, an economist, re-tweeted on how the Australian labour market not having hit the anticipated lows, but also not having completely healed from the trauma and effects of the Covid-19 crisis that hit the world in 2020.
In his views, there is mixed news for this year with employment recovering and lockdowns being generally minimised. Additionally, as unemployment rates hit 7.5% at its peak during the Covid crisis, it was not as bad 10%, he states. Currently, unemployment rates have dropped to 6.4%, but the labour market is far from being repaired.
While the Australian Labour Market didn't hit the anticipated lows, it isn't completely healed after the trauma of COVID last year. @TheKouk shares all. Learn more: https://t.co/q8rye8vljB pic.twitter.com/ySuRKooXaW

— ODE Management (@odemgmt) February 22, 2021