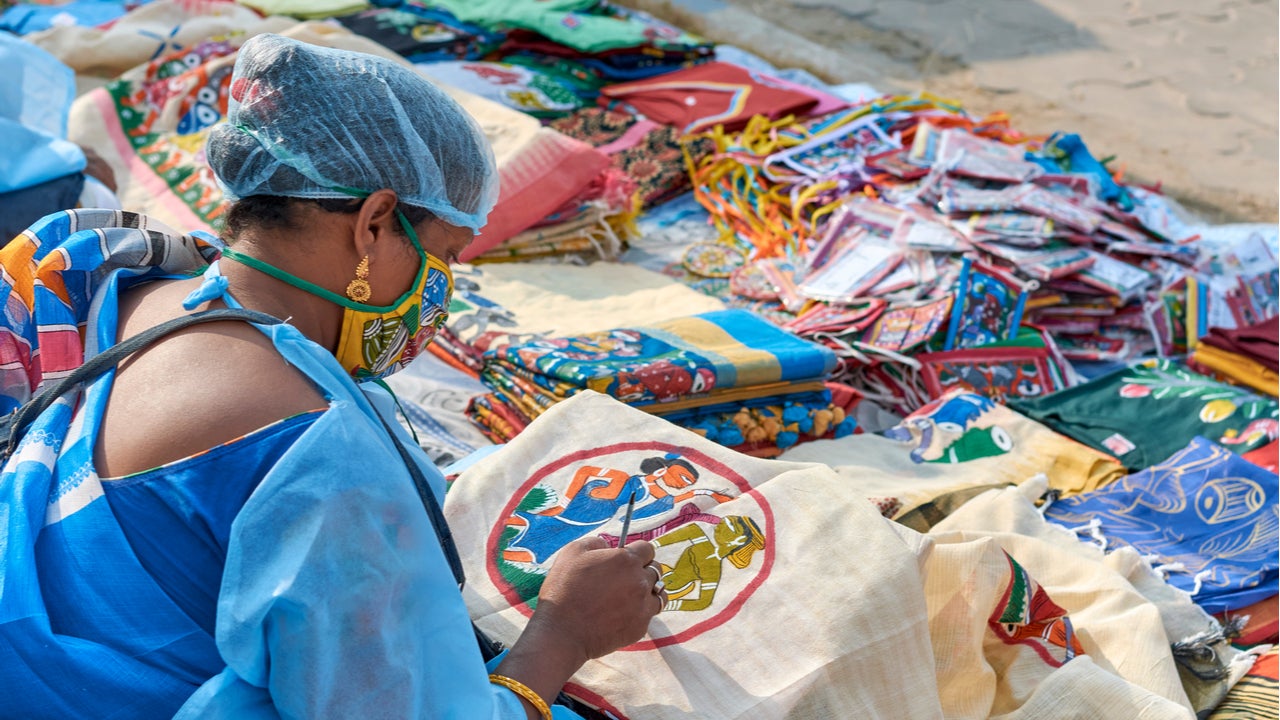 Some economists believe that Covid-19 has essentially robbed India of more than a year of economic growth, and that lost ground cannot be regained quickly.
Kaushik Basu
Kaushik Basu, former chief economist of the World Bank and the C. Marks Professor of International Studies and professor of economics at the Cornell University, tweeted on Nobel laureate economist Abhijeet Banerjee's comments on India's high unemployment is indicative of how the economy is struggling in ways not seen in years.
Speaking at a lecture at the Ahmedabad University, the economist highlighted that the Indian economy is in extreme pain, where the small aspirations of people have become even smaller. Basu also reflects on another article that highlights how a weak pandemic recovery has left India's middle class anxious and frugal.
Despite increase in footfalls at stores and malls after the reopening of business activities, middle-class neighbourhoods and businesses in India are witnessing weak sales amid a persistent pandemic. Small electronics businesses, for instance, reported better sales when the coronavirus lockdowns brought the Indian economy to a standstill.
India reported an 8.4% jump in growth in the third quarter of 2021, compared to a contraction of 7.4% for the same period in 2020. However, experts believe that that number conceals the realities of the effects of a lingering pandemic and the need to create more jobs for its young population. The two major Covid waves drove millions into poverty and has taken away more than a year of critically needed growth.
From Abhijit Banerjee's lecture at Ahmedabad Univ to the comments by CMIE's Mahesh Vyas on India's high unemployment it's clear India's economy is floundering in ways not seen in years. Sad for a nation with so many strengths. https://t.co/CIzrX3A9czhttps://t.co/iAca8X7tQf

— Kaushik Basu (@kaushikcbasu) December 6, 2021
Tim Duy
Tim Duy, professor of practice and senior director of the Oregon Economic Forum at the University of Oregon, shared an article on the continuing elevated US inflation and falling unemployment urging Fed Chair Jerome Powell to implement a significant policy pivot of abruptly ending a pandemic-era stimulus programme in March rather than by June next year.
Recently offered a second four-year term by President Biden, Powell stated that the Covid-induced inflationary factors are likely to linger into 2022. Fed officials, as result, are laying the groundwork to end the bond-buying stimulus programme more quickly at a meeting next week. The shift will allow the Fed to raise interest rates next spring rather than later in the year in order to curb inflation.
High Inflation, Falling Unemployment Prompted Powell's Fed Pivot https://t.co/ZZLp0x9Afb

— Michael S. Derby (@michaelsderby) December 6, 2021
Jim Stanford
Jim Stanford, economist and director of the Centre for Future Work, shared a discussion on every Canadian province, including Alberta, implementing a ten days of permanent paid sick leave for Covid. Stanford argues that labour laws should be consistent with public health advice. Therefore, a paid sick leave policy will help ensure the importance of protecting the health of workers in the country.
Stanford explains that paid sick leave policies were weak when the Covid-19 struck last year in March 2020. Federally regulated industries provided three paid sick leaves to workers for at least three months of service. Quebec offered two days of paid sick leaves for three months of service and Prince Edward Island provided its workers with just one day paid sick leave for at least five months of service. Other provinces had no provisions of paid sick leaves.
For many low-paid workers involved in insecure jobs, being infected and isolation meant missing paying the rent or groceries. As a result, many Canadian workers felt the pressure of working despite fears of the spread of Covid-19.
While the federal government has introduced a new legislation to expand paid sick leaves to ten days per year in federally regulated industries, British Columbia announced five paid sick leave days per year from 1 January 2021. Other provinces are still debating the matter. Stanford believes that a practical sick pay programme must support absences of ten days required to outlast the virus's contagious stage.
I'll be joining @RobBreakenridge on @770CHQR in an hour to discuss the need for a permanent #10Days paid sick leave policy in all provinces, including Alberta. My @globeandmail commentary argues our labour laws must be consistent with public health advice: https://t.co/Alc5voFu9M

— Jim Stanford (@JimboStanford) December 6, 2021