Indian pharma manufacturing continues to be the backbone of drug supplies worldwide, and GlobalData analysis suggests US overreliance on the country for generic drug supply. The southern states Andhra Pradesh and Telangana house almost a quarter of India's contract manufacturing facilities; their sites supplying medicines to the US and EU have grown robustly over the last four years. Andhra Pradesh has seen faster growth and substantial investment, but Telangana (and particularly its capital Hyderabad) is still renowned as the more established pharma manufacturer with advanced capabilities such as biologics production.
Pharma manufacturing facilities in Andhra Pradesh and Telangana accounted for 22.5% of all sites in India, which has 28 states and eight union territories, confirming the south as a major Indian manufacturing hub.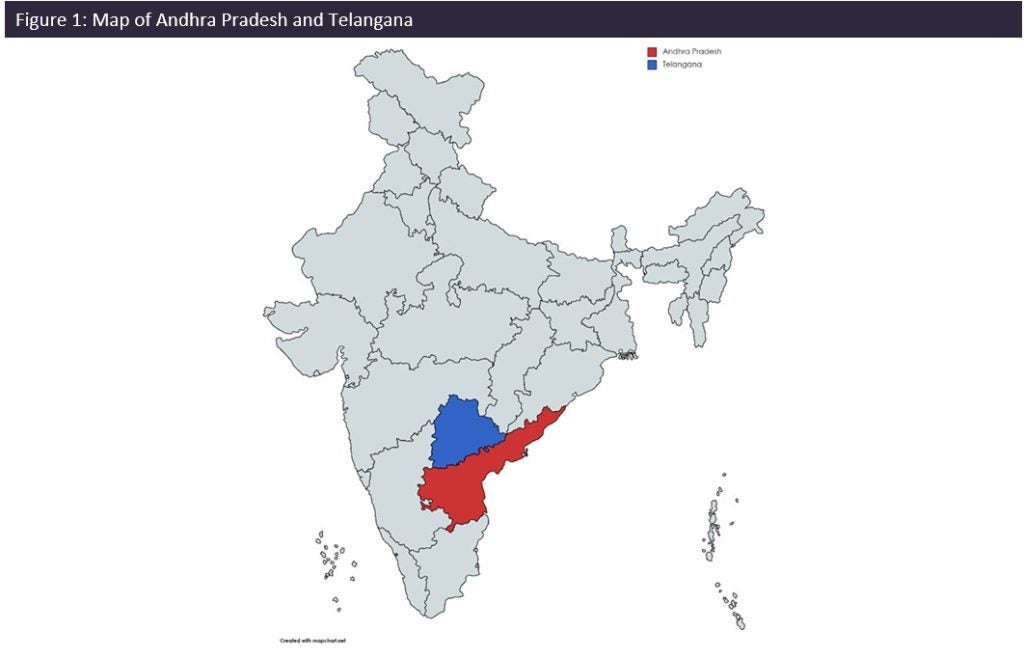 Manufacturing growth in the region
Since our last analysis in 2019 ('Andhra Pradesh and Telangana: Indian Contract Manufacturing Powerhouses for US API Supply', EMOR, September 2019), the two states have opened an extra 49 manufacturing sites for foreign markets. Telangana's pharma manufacturing industry is well established and continues to have more than double the pharma sites of Andhra Pradesh. However, Andhra Pradesh has shown faster growth spurred on by continuing investments by companies and the government.
On 4 March 2023, Hetero Drugs (Telangana, India) announced an investment of $122m in Andhra Pradesh to expand the pharma business in the state. Andhra Pradesh's pharma sector attracted investments of over $2.3bn in 2022, according to data from the state industries department.
In August 2022, Andhra Pradesh gained a major victory when the Indian Government's Department of Pharmaceuticals agreed to extend $125m in grants to the proposed Bulk Drug Park (producing APIs) in East Godavari district. States in the north, east, and west of India, including Andhra Pradesh, Himachal Pradesh, and Gujarat, also won this backing. Andhra Pradesh controversially won this backing at the expense of other southern contenders from the region, including Telangana, Tamil Nadu, and Karnataka.
Industry minister KT Rama Rao criticised the fact that Telangana had not been considered for the bulk drug park scheme. He told The Times of India in September 2022: "The state contributes more than 40% of pharma production to the country and Hyderabad as 'vaccine capital of the world' played a crucial role in supplying WHO-approved vaccines globally during the pandemic."

Although the region specialises in generics production, it also produces novel drugs: Telangana makes the API for 37 innovator or biosimilar drugs sold in the US and EU, and Andhra Pradesh makes API for 26. There are 13 sites in the region that offer API biologic services and 12 of these are based in Telangana, all offering protein and peptide manufacturing, and one – Loka Biosciences (Hyderabad, Telangana, India) – also offers gene therapy production.
US heavily reliant on Indian generics
The US is over-reliant on India for generic drug supply and that is reflected in the abundance of FDA-approved drug manufacturing sites in southern India. Most sites in Andhra Pradesh and Telangana had FDA and/or EMA approval (297 out of a total 476 sites). There are fewer EMA-approved sites in the region. US reliance on India for generic drugs could have supply chain security and quality implications for critical medicines. There are longstanding issues with product quality and/or insufficient volume of production; in recent times these issues are still occurring far too frequently, and some India-headquartered companies are repeat offenders when it comes to these problems.
In January 2023, Lupin (Mumbai, India) initiated a Class II recall of 16,056 bottles of rifampin capsules, a generic drug for treating tuberculosis, after impurities were detected and the drug failed the stability test. In December 2022, Lupin recalled the blood pressure drug quinapril over elevated levels of nitrosamine impurities in the tablets, which is carcinogenic. It should be noted that other quinapril drugs produced by different manufacturers have also been recalled in the past due to nitrosamine contamination and the production of this particular drug seems to be prone to this issue.