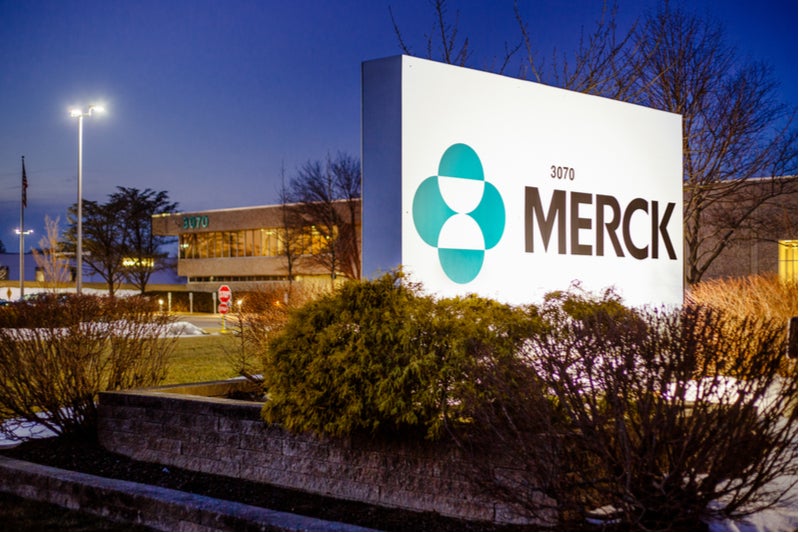 The Q3 2019 earnings season for the pharmaceutical sector started on 15 October and both Merck & Co (Merck) and Bristol-Myers Squibb (BMS) have reported growth in the global revenues of their PD-1 inhibitors, Keytruda (pembrolizumab) and Opdivo (nivolumab), respectively. 
Interestingly, Merck's Keytruda is leading in total sales for the global market, ahead of BMS' Opdivo, indicating that it is rapidly gaining popularity over Opdivo. While Keytruda revenues grew an impressive 62% compared to Q3 2018 to reach $3.1m, Opdivo sales increased only by 1% compared to Q3 2018, to $1.8m.
Merck attributes Keytruda's growth in Q3 2019 to the strong uptake of the drug in combination with Pfizer's tyrosine kinase inhibitor (TKI) Inlyta (axitinib) in the first-line treatment of metastatic renal cell carcinoma (mRCC), its uptake in the adjuvant setting in melanoma, and its continuous use in the first- and second-line treatment of advanced non-small cell lung cancer (NSCLC). 
Although BMS did not report which indications contributed the most to Opdivo's growth, sales increase could potentially be attributed to its use in both adjuvant and advanced melanoma, as well as its use in both the first- and second-line treatment of mRCC, as in these two indications Opdivo is used in more than one therapy setting.
In the absence of head-to-head comparison trials, key opinion leaders (KOLs) interviewed by GlobalData stated that they have not observed any clinical difference between Keytruda and Opdivo when using them in practice for the treatment of RCC. Yet, Keytruda is gaining ground on Opdivo in RCC, despite Opdivo being the first PD-1 inhibitor to be approved for the indication, in 2015. Keytruda's use in combination with Inlyta for the first-line treatment of mRCC has contributed to its success over Opdivo's combination with BMS' other immune checkpoint inhibitor, Yervoy (ipilimumab). While the combination of Opdivo + Yervoy represents the current standard-of-care for intermediate- and poor-risk mRCC patients in the first-line setting, Keytruda + Inlyta has shown efficacy across all risk groups. Opdivo + Yervoy is also arguably more toxic than Keytruda + Inlyta, due to immune-related adverse events associated with inflammation of healthy tissues that arise mainly from CTLA-4 inhibition with Yervoy, which can be avoided with the use of a TKI such as Inlyta. 
Merck has been very methodical and, so far, successful with the development programme of Keytruda, testing it in multiple cancer indications such as triple-negative breast cancer, colorectal cancer, ovarian cancer, melanoma, and with various combinations of targeted therapies, chemotherapies, as well as gene therapy. 
In the second half of 2019, Keytruda gained three approvals: as monotherapy for the first-line treatment of NSCLC in China, in combination with Inlyta for the first-line treatment of RCC in Europe, and as a monotherapy for the second- and later lines of treatment of recurrent locally advanced or metastatic esophageal cancer in the US. In contrast, Opdivo received label expansion in Europe in the treatment of adjuvant and metastatic settings of melanoma. 
BMS is, however, trying to keep up with the competition, and is a late-stage development of Opdivo in combination with Exelixis' TKI Cabometyx (cabozantinib s-malate) (BMS, NCT03141177), and in combination with Nektar Therapeutics' selective IL-2 receptor inhibitor, NKTR-214 (bempegaldesleukin) (Nektar Therapeutics, NCT03729245) for the first-line treatment of advanced RCC (aRCC) or mRCC patients.
Although Cabometyx is a popular TKI choice among KOLs interviewed by GlobalData, they reported it to have a worse toxicity profile than Inlyta, in patients who have progressed on one or more lines of treatment. Therefore, Opdivo + Cabometyx is unlikely to outperform Keytruda + Inlyta in first-line treatment of aRCC. The combination of Opdivo + NKTR-214, however, offers a novel mechanism of action that utilizes the synergistic effect of PD-1 inhibition and IL-2 signalling to improve response to immune checkpoint blockade and is highly anticipated in the RCC market. Therefore if approved, Opdivo + NKTR-214 could help BMS close in on Merck. However, GlobalData expects that this will not be sufficient for Opdivo sales to surpass Keytruda's, as Keytruda is set to become the new standard-of-care in combination with Inlyta for front-line RCC treatment.
Related Reports
GlobalData (2019) Expert Insight: Top Industry Sponsors of Checkpoint Modulator Trials, October 2019, GDHC2745EI
GlobalData (2016) PharmaPoint: Renal Cell Carcinoma – Global Drug Forecast and Market Analysis to 2023, April 2016, GDHC88PIDR
GlobalData (2014) EpiCast Report: Renal Cell Carcinoma – Epidemiology Forecast to 2023, August 2014, GDHCER032-14