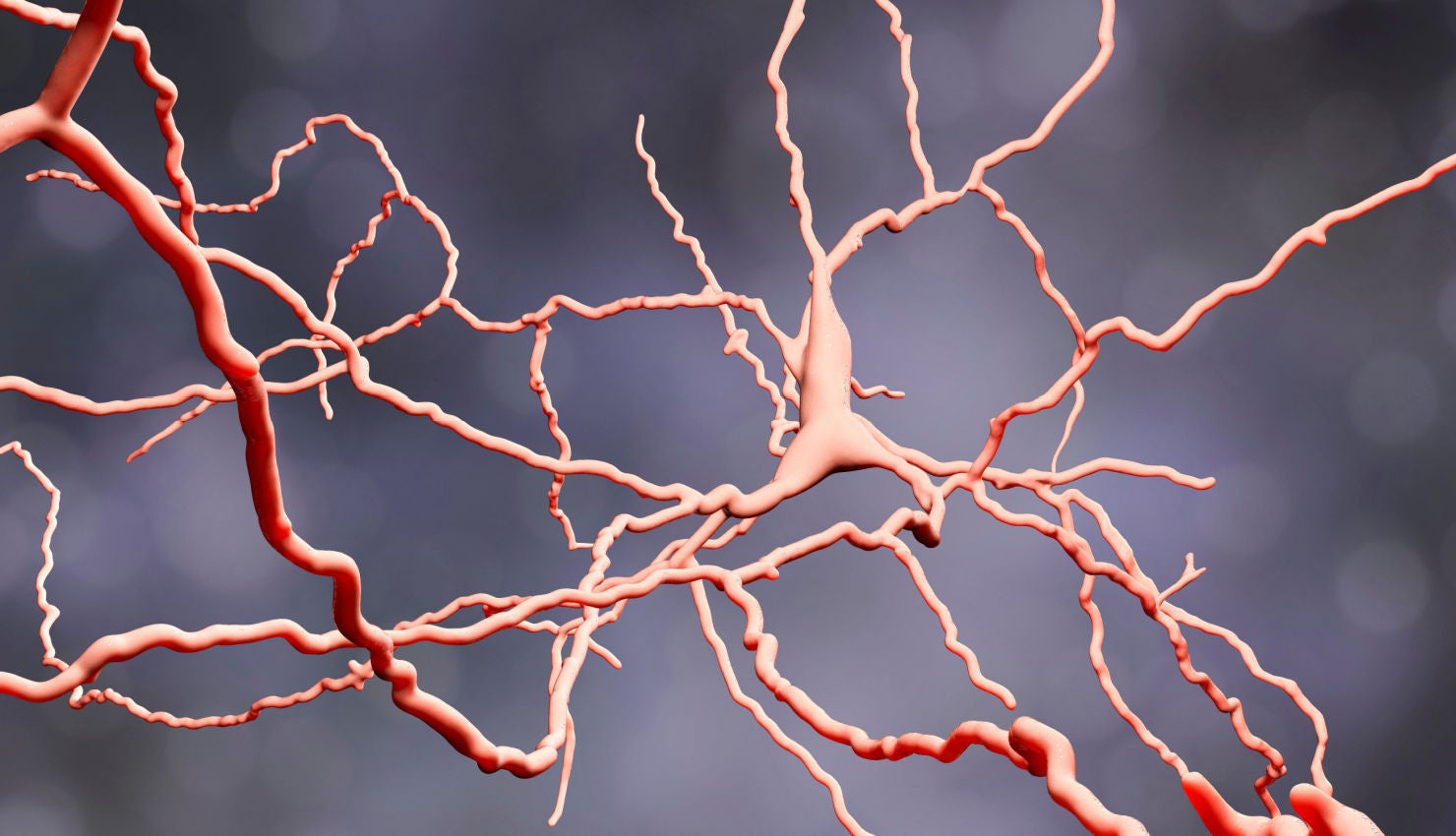 The market for disease-modifying therapies (DMT) for multiple sclerosis (MS) is expected to experience moderate growth across the seven major markets (7MM – the US, France, Germany, Italy, Spain, the UK and Japan), rising from $18.9 billion in 2020 to $29.8 billion in 2030 at a compound annual growth rate of 4.6%, according to GlobalData's recent Multiple Sclerosis: Seven-Market Drug Forecast and Market Analysis to 2030 – Update report.
The main driver for market growth will be the anticipated launch of 10 new pipeline products. While the cost of these therapies will not be significantly higher in comparison to currently available therapies, their superior efficacy and safety profiles are expected to improve treatment rates and drive the increase in market size.
MS is a primary autoimmune disease leading to the degeneration of the central nervous system. While there have been many important advances in MS management in the last 20 years with the approval of numerous DMTs, significant unmet needs still remain in the market, such as a lack of curative therapies and insufficient options for patients with primary progressive forms of MS (PPMS).
During the forecast period, GlobalData anticipates that a number of the late-stage pipeline products will be able to address some of these unmet needs, especially in areas such as improved drug efficacy and better options for PPMS patients.
Bruton's tyrosine kinase (BTK) inhibitors are a notable example. This is a novel drug class in late-stage development for MS, within which Sanofi's tolebrutinib stands out as being particularly promising. The results from the Phase IIb trial demonstrate a relative reduction of 85% in new T1 lesions and an 89% reduction in T2 lesions, in comparison to placebo. GlobalData forecasts that tolebrutinib will generate sales of approximately $2.6 billion in 2030 across the 7MM.
Key opinion leaders (KOLs) interviewed by GlobalData consider BTK inhibitors to be a new way forward in MS due to their good efficacy and safety. KOLs expect tolebrutinib to stand out in the market, as it will have a first-mover advantage and will target all forms of MS.
Despite this, tolebrutinib is only expected to be the third top-selling DMT in MS by 2030. The lead position will belong to Roche's Ocrevus (ocrelizumab), which will generate sales of $6.3 billion in 2030, followed by Novartis's Kesimpta (ofatumumab), which will generate sales of $4.5 billion in the same year. Ocrevus and Kesimpta were first approved in MS in 2017 and 2020 respectively.
Ocrevus's position as a leading drug in terms of sales is an interesting one, as even after patent expiry, the agent is expected to continue generating significant sales due to its efficacy and reliable treatment. Ocrevus's patent is set to expire in 2029 in the US and in 2028 in Germany, France, Spain, the UK and Italy. Ocrevus's leading position is in spite of increased competition from Kesimpta.
Tolebrutinib has the potential to compete with these two agents, but its commercial reach will ultimately be limited by the approval of three other BTK inhibitors within the forecast period: Merck's evobrutinib, Roche's fenebrutinib and Novartis's remibrutinib.
The anticipated launch of 10 pipeline products prior to 2030 will address some of the unmet needs in the MS market, but none of these products are curative therapies and opportunities will remain in the market for companies looking to enter this space.
With an estimated $14.8 billion in drug sales, the US dominated the MS market in the 2020 base year of the forecast period, representing 78.6% of the overall market across the 7MM. GlobalData expects the US to remain the leading market throughout the forecast period, generating sales of $24.4 billion in 2030 and representing 81.8% of the overall market across the 7MM. This dominant position within the 7MM is a result of the significantly higher costs of marketed products in the US and a high diagnosed prevalence of the disease in the country.