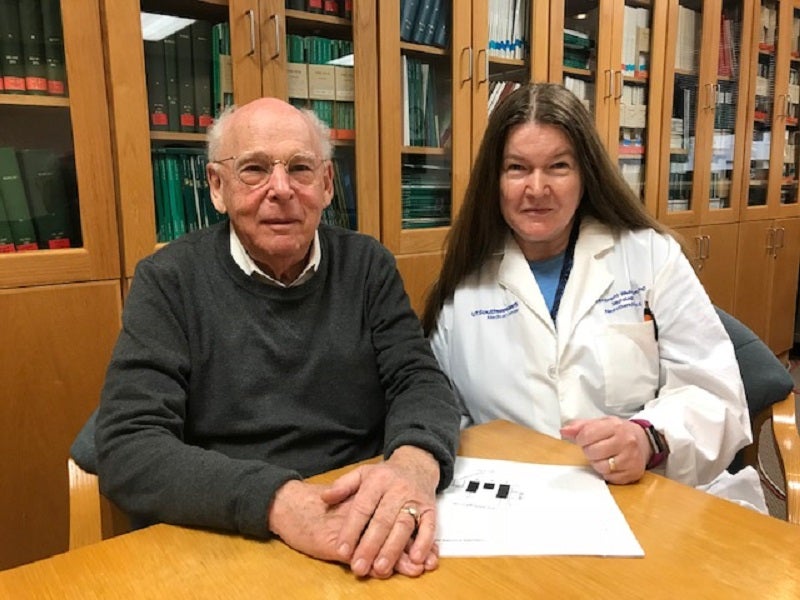 Alzheimer's disease (AD) is a complex and poorly understood disorder that ultimately leads to neurodegeneration in patients afflicted with the disease. The pathophysiology of AD is still unknown, but some scientists believe that viruses play a role in its development. With the development of a new vaccine, the devastating effects of dementia may no longer be a problem in the near future, as demonstrated in a recent study.
In a study published in Alzheimer's Research and Therapy, researchers from the University of Texas Southwestern Medical Center in Dallas developed an experimental AD vaccine, DNA Aβ42, which shows promising results in animal tests and could have the potential to reduce dementia cases by half. According to researchers at the University of Texas, the vaccine triggered an immune response in mice, reducing tau proteins by up to 50% and beta-amyloid proteins by 40%. This vaccine may be able to halt the build-up of these toxic proteins, which are hallmarks of the degenerative brain disease, without causing autoimmune inflammation, as the results from the study also showed no harmful side effects such as swelling in the brain when the vaccine was given via intramuscular injection.
Moreover, positive results and a similar mechanism of action were shown in monkeys and rabbits in two previous studies, although previous studies in AD involving the use of a vaccine as a treatment option caused harmful side effects.
New Alzheimer's disease vaccine soon ready for human tests
Researchers believe that these vaccines are going to be tested in humans soon and that this vaccine could delay the disease by preventing the spread of tau and amyloid plaques in the brains of AD patients, dropping the number of dementia cases by half.
According to GlobalData's Alzheimer's Disease: Competitive Landscape to 2026 report, an analysis of the AD pipeline confirms that amyloid precursor protein (amyloid beta peptide and protein) and microtubule associated protein tau (MAPT) are the major targets being focused on for vaccine development. Out of 31 vaccines in development for AD, 14 target amyloid precursor protein and 10 target MAPT.
The AD pipeline has been characterised by big failures, as AD drug development is considered to have the highest failure rates of all indications, even more than cancer drugs. The amyloid hypothesis has been the major explanation for the pathogenesis of AD for 20 years, but after Aβ-targeting drugs for the treatment of AD ended in failure, researchers are exploring other potential treatment options such as tau proteins and vaccines.
The DNA Aβ42 vaccine is one of several promising treatments aimed at reducing the buildup of beta amyloid and tau proteins before they develop into plaques in the brain. However, while this recent study showed positive and promising results in animals, the vaccine must be tested in humans to confirm that it will retain the same positive effects and safety profile.