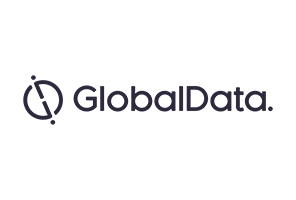 Digital medicine technology has been in use in various forms for general health management as well as in the treatment of various diseases across different therapeutic areas over the past several years.
The use of technology in oncology, specifically, saw some interesting applications with promising results, including assistance with treatment selection (IBM's Watson supercomputer), and a digital technology solution allowing for patient reporting of data in real time while on study, which was reported to have a positive influence on treatment outcomes themselves (digital medicine trial).
One of the most interesting digital advances 2017 involved the application of artificial intelligence (AI) in selecting the best treatments for patients diagnosed with cancer. First pitched to oncologists as a tool for assisting with treatment decisions in 2014, IBM's supercomputer Watson came under fire for not living up to its expectations in an investigation by STAT News in September.
The major issues highlighted by the report were that the technology was not broadly adopted, being in use at only a few dozen hospitals, and when used overseas, was biased towards US patients and treatment guidelines.
However, as these are primarily issues involving marketing and implementation, GlobalData believes that the jury is still out on Watson's effectiveness and the technology, and once patient-specific and treatment guideline variations among different markets globally are taken into account, it will be of significant value to oncologists.
In fact, in a study published in The Oncologist in November, University of North Carolina Lineberger researchers along with IBM Watson Health scientists reported that in addition to confirming the accuracy of physician-identified actionable mutations in 703 patients, Watson found potential therapies for 323 additional cases.
Probably one of the most promising uses of digital medicine in oncology, with significant implications for disease survival, was seen in a milestone clinical trial using digital technology to facilitate patient-reported outcomes (PRO) while on study. Data reported at ASCO and published in JAMA in June revealed an improvement in median overall survival (OS) in the PRO arm of 5.2 months in patients with various metastatic cancers.
The randomized trial of 766 patients, conducted at Memorial Sloan Kettering Cancer Center, University of North Carolina, and the Mayo Clinic, using digital reporting technology, corroborated an earlier result from a smaller French study at the Institut Inter-régional de Cancérologie of 133 patients, which reported an increase in median OS of seven months. With the larger study confirming the result of increased OS in the PRO arm, the implications for use of digital reporting technology in clinical trials and in practice are significant.
The magnitude of the increased survival, five months or greater, is comparable to, or even greater than the on-average, three-month survival increase seen when testing a new targeted or immuno-oncology drug over the current standard of care. The fact that this outcome was seen in clinical trials among patients treated with the same drug, and the only variable being the use of patient digital reporting technology, is quite impressive. In addition, the larger trial reported positive effects on secondary outcomes in the PRO arm including one-year quality-adjusted survival and increased ability to tolerate a longer course of chemotherapy.
By accessing patient-reported data on a real-time basis, oncologists were able to adjust parameters, including dosing, to better manage symptoms, and allowing those enrolled in the PRO arm to achieve longer chemotherapy treatment durations.
Whether the effect on survival will continue in further trials remains to be seen, but the effects of use of real-time patient-reporting technology in optimizing treatment for oncology patients is quite intriguing.