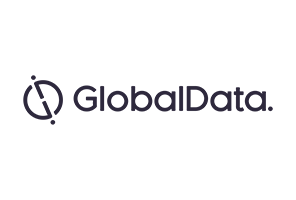 As the end of the year approaches with just a few more oncology deals expected to be announced, Q4 has seen a number of interesting strategic alliances between heterogeneous organisations that aim to leverage the strengths of all involved parties. Strategic alliances represented a significant portion (30%) of the 432 deals announced in Q4 and reported as of December 15 by GlobalData's Pharma Intelligence Center, with 65% of the 127 strategic alliances involving partnerships and 35% licensing arrangements. Furthermore, partnerships and licensing deals involving different types of organisations are of particular interest because they tend to facilitate a more agile and cost-effective development and commercialisation environment over that present within each organisation alone. A good example is a partnership announced on December 15 between Cancer Research UK's (CRUK) Commercial Partnerships Team and Celgene. The deal increases CRUK's collaborations with industry from five to six, and by providing an influx of resources from a large pharmaceutical company, will contribute to a significant expansion of their discovery program targeting mRNA translation. In addition, the deal acknowledges CRUK's expertise in early-stage discovery, an area that is often of lower priority in larger organisations than other areas of drug development.
An interesting trio of licensing deals within the immuno-oncology (IO) space, involving CAR-T therapy developer Juno Therapeutics, was announced on December 6, each involving a different type of organisation—Eli Lilly, OncoTracker, and Fred Hutchinson Cancer Research Center—with the ultimate goal of advancing drug development for multiple myeloma patients. The company is planning on combining its BCMA-targeted CAR-T cell therapy with Eli Lilly's gamma secretase inhibitor, LY3039478, to develop a treatment for multiple myeloma. The licensing deal makes good sense given that secretase inhibitors have previously been shown to increase the expression of the tumour antigen, BCMA, on malignant cells in multiple myeloma patients, which in turn may lead to increased effectiveness of BCMA-targeting CAR-T cells. The simultaneous licensing deals with OncoTracker and Fred Hutchinson Cancer Research Center were designed to help Juno acquire intellectual property necessary to increase its understanding of the combination approach between secretase inhibitors and BCMA-directed CAR-T cells, in order to advance the development of a successful therapy. These strategic licensing deals are good examples of a biopharma company leveraging needed information from other organisations, instead of investing in diversification of its own internal resources, which can be very expensive for a small biopharma like Juno, while not even providing an immediate solution for its needs.
In general, Q4 saw a large number of partnership and licensing deals involving IO approaches, representing 35% or 44 of the 127 strategic alliances announced. However, just a handful of these involve one of the major players in IO development, those companies that already have a checkpoint inhibitor approved, such as BMS, Merck and Co., Merck KGaA, AstraZeneca, and Pfizer. AbbVie, however, a pharma company with IO drugs in the pipeline, entered into co-development partnerships with smaller companies possessing technologies or compounds designed to help advance these drug programs. In October, AbbVie announced deals with Harpoon Therapeutics, a biotech company that possesses a tri-specific T-cell activating construct platform that AbbVie intends to incorporate into its early-stage IO drug discovery program, as well as another partnership with Turnstone Biologics, an IO company that is developing next-generation oncolytic viral therapies. Deals such as these will help advance development in the IO field, by allowing for productive relationships between large pharma possessing well-established drug development and commercialisation platforms and smaller companies with specialised technologies, intellectual property, and early-stage pipeline candidates.
Finally, the nature of the strategic alliances in Q4 also indicates a good influx of resources, mostly in the form of preclinical and technological developments, into earlier stages of IO drug development through a series of partnerships between smaller companies and academic institutions. Building on the success of CAR-T engineered therapies, some companies are starting to investigate engineering natural killer (NK) cells to develop CAR-NK therapies for the treatment of various cancers. A deal announced on December 6 involves a partnership between biopharma Fate Therapeutics and the University of California San Diego to develop off-the-shelf CAR-NK therapies. The partnership is being led by an academic investigator whose grant-funded research paved the way for development of the NK cell constructs, originally derived from pluripotent stem cells. This particular partnership aims to advance the use of these constructs into the clinic as standardised therapies for treating hematologic cancers. Considering the very high cost of individualised CAR therapies for patients, developing these as off-the-shelf therapies will be beneficial to all stakeholders. Productive, translational research partnerships such as these between industry and academia will be instrumental in helping to move promising research findings into the clinic.