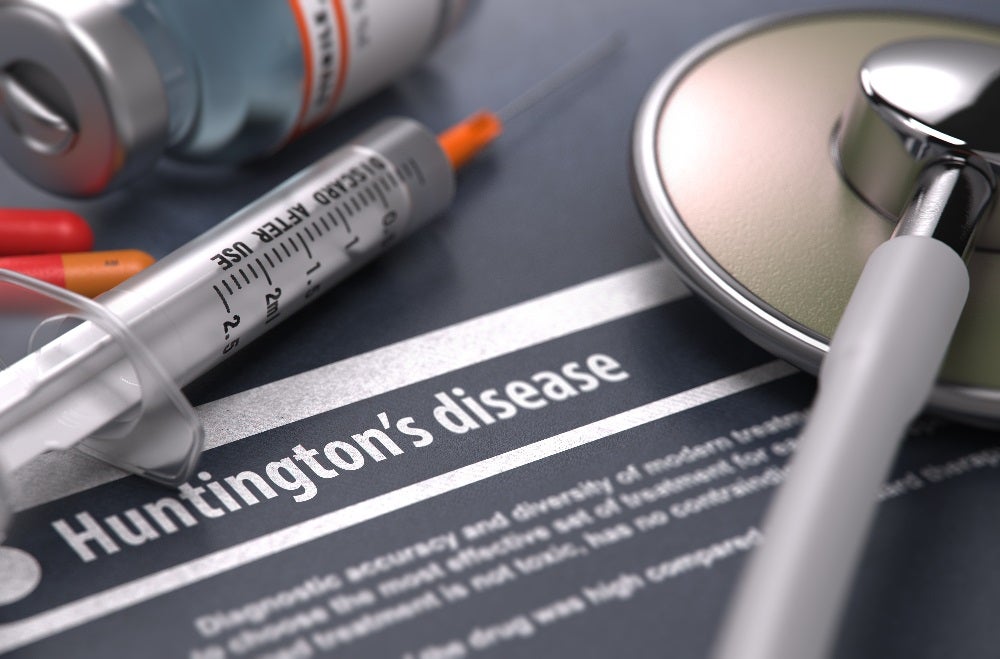 At the 15th International Virtual Conference on Alzheimer's disease and Parkinson's disease last week, Israel-based biotech start-up Prilenia Therapeutics presented its product pridopidine (pridopidine hydrochloride) for the treatment of Huntington's disease. Pridopidine – previously known as Huntexil – is a first-in-class sigma-1 receptor (S1R) agonist with potential neuroprotective effects.
Pridopidine acts as an S1R agonist and dopamine D2 receptor antagonist. S1R plays a key role in neuroprotection through the increased production of brain-derived neurotrophic factor (BDNF). Levels of BDNF are decreased in Huntington's disease and other neurodegenerative disorders. Pridopidine exhibits therapeutic intervention by agonising S1R, resulting in enhanced neuroprotection and improved neuroplasticity, and by antagonising the D2 receptor, stabilising psychomotor activity and strengthening cortical glutamate functions.
Pridopidine is in the third phase of development for the treatment of Huntington's disease. Prilenia Therapeutics is also working on developing pridopidine in several other indications. These include amyotrophic lateral sclerosis (in the third phase of development) as well as Parkinson's disease, Alzheimer's disease and fragile X syndrome (all in the preclinical phase of development).
In Prilenia Therapeutics' Pride-HD study, pridopidine was found to be well-tolerated and demonstrated a positive effect on total functional capacity (TFC). The Pride-HD study was a second-phase, dose-finding, randomised, parallel-group, double-blind, placebo-controlled study to evaluate the safety and efficacy of pridopidine in around 400 patients worldwide.
The study examined pridopidine treatment at 45mg, 67.5mg, 90mg and 112.5mg twice daily. The primary endpoint measure of Pride-HD was a change in the TFC of the Unified Huntington's Disease Rating Scale (UHDRS) from baseline. Results showed that the pridopidine 45mg dosage had a positive effect on TFC for the entire population and also reduced the likelihood of TFC decline in early Huntington's patients at the 52nd week, with a p -value of 0.02.
After these positive results, the company announced a new third-phase trial called PROOF-HD, which is a randomised, double-blind, placebo-controlled study evaluating the efficacy and safety of pridopidine in patients with early stage Huntingdon's disease. PROOF-HD's primary endpoint will evaluate mean change from baseline in TFC and have a key secondary endpoint of the proportion of patients with no worsening from baseline in UHDRS-TFC. The trial is expected to read out by the end of next year.
There is a high level of unmet need in the Huntingdon's market. In the absence of a disease-modifying drug, symptomatic management is the only viable treatment option. The US Food and Drug Administration (FDA) and European Medicines Agency (EMA) have each approved two Huntingdon's therapeutics.
The FDA has approved Bausch Health's Xenazine (tetrabenazine) and Teva's Austedo (deutetrabenazine), while the EMA has approved tetrabenazine and Sanofi's Tiapride (tiapride). All these drugs are approved for the alleviation of chorea, one of the symptoms. There are no treatments for many other symptoms despite the widespread use of off-label drugs.
According to key opinion leaders interviewed by GlobalData, pridopidine has the potential to gain a large market share, both because of the patient population it is targeting and because it will be prescribed as a first-line treatment to patients experiencing non-choreic motor symptoms associated with Huntingdon's disease. Some opinion leaders have expressed concerns that prescribing pridopidine to patients could depend on whether they were experiencing any other non-motor comorbid symptoms. Other available drugs may be effective in treating multiple symptoms, whereas pridopidine will probably only be able to alleviate non-choreic motor symptoms.