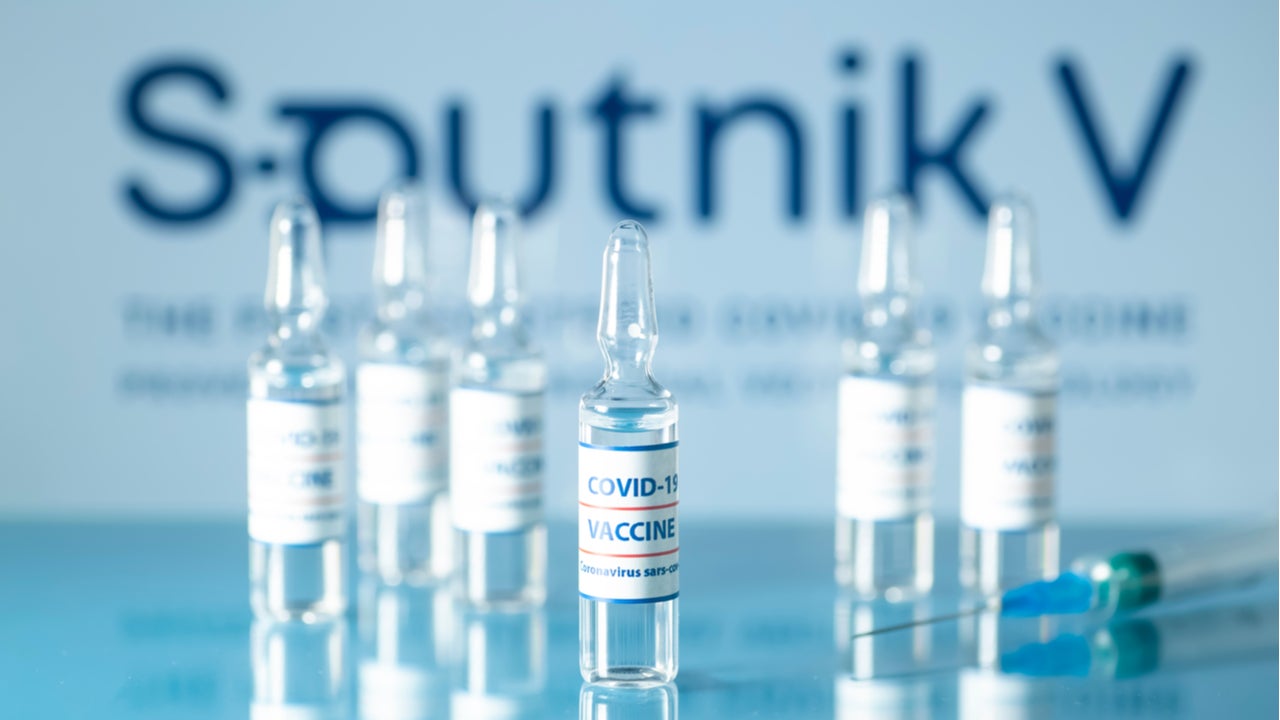 Economists believe that the unabated virus crisis has put Russia in a difficult situation to curb the resurgence of the new variant cases, while ensuring that the economy does not collapse under its pressure of lengthy lockdowns and restrictions.
Anders Åslund
Anders Åslund, an economist and a senior fellow at the Atlantic Council and also a chairman of the International Advisory Council at the Center for Social and Economic Research, retweeted an article shared by PONARS Eurasia, Russia dealing with the fourth wave of the Covid-19 crisis with cases reaching record all-time for weeks now. Economists believe that western sanctions have cut foreign credits and foreign direct investment, and may have reduced Russia's economic growth by 2.5-3% a year, which is about $50bn a year.
Despite being the first country to produce a Covid-19 vaccine, the country also faces increased public mistrust and scepticism about the vaccines. Reports suggest that only about 45 million or just 32% of the entire country has been fully vaccinated. A recent Gallup poll further revealed that 75% of the unvaccinated population have refused to receive the vaccine shot even if it is offered free of cost.
The state coronavirus task force has reported about 40,000 cases each day, with increasing mortality rates. Official data also finds Russia's Covid-19 death toll to have reached 230,000 from the start of the pandemic until late October 2021. The country also has the highest mortality rate among European countries, and the second-highest rate in Asia, after India.
Åslund and Snegovaya write that sanctions have 'slashed foreign credits' and 'foreign direct investment', and may have reduced Russia's economic growth by 2.5-3 percent a year, amounting to about US $50 billion a year @anders_aslund @MSnegovayahttps://t.co/0DHzLUAHbx

— PONARS Eurasia (@ponarseurasia) November 18, 2021
William E Spriggs
William E Spriggs, a professor of economics at Howard University and chief economist for the AFL-CIO, retweeted a NELP article by Amy Traub, a senior researcher and policy analyst on social insurance, about regular unemployment benefits being insufficient for US job seekers to get by during the Covid-19 recession.
The column discusses the expansion of unemployment insurance benefits during the pandemic, and how households and businesses benefitted from it in the US. The official poverty rate in the country, for instance, reduced from 12.9% to 11.4%, preventing 4.7 million people, including 1.4 million children, from falling into poverty in 2020, according to the Census Bureau.
The benefits lifted Black and Latinx workers and their families out of poverty, with an estimated 1.1 million Black and 1.2 million Latinx people supported under the insurance programmes. Pandemic benefits, amounting to $664.9bn under the Families First Coronavirus Response Act and CARES Act, further contributed towards boosting consumer spending and supporting businesses in state and local economies, while the federally funded Pandemic Unemployment Assistance (PUA) effectively doubled its reach by supporting 14.6 million workers in August 2020.
Economists believe that despite the expansion of these insurance benefits, the rush for pandemic claims exposed the fragility of the states' unemployment insurance infrastructure. In addition, the expiration of the pandemic benefits in September 2021 did not see a resurgence in US employment, while many businesses blamed the unemployment insurance benefits to have hindered the job growth.
One key takeaway from the COVID recession: it's clear that regular unemployment benefit amounts aren't sufficient for job seekers to get by.

For a look at other things we learned about UI during the pandemic, see our new brief: https://t.co/YyZj0bfKg4

— NELP (@NelpNews) November 18, 2021
Linda Yueh
Linda Yueh, an economist, adjunct professor of economics at the London Business School, and a fellow in economics at the St Edmund Hall, Oxford University, shared an article on Japan's plans to unleash a $350bn fiscal stimulus to fight the resurgence of the Delta variant cases in the country, as many countries in the west unwind their stimulus measures amid rising inflation rates.
Japan has already spent ¥88tn ($770bn) in fiscal stimulus, or nearly 17% of GDP since the Covid-19 outbreak in 2020. However, prime minster Fumio Kishida is now preparing to release a cash distribution of ¥100,000 ($872) to households with children younger than 18 years as part of a new Covid relief package.
Economists believe that the assistance to families will not lift consumption and inflation, as they have done little to boost both in Japan in the past. Concerns over the additional stimulus have arisen due to Japan's massive debt load, which has reached 226% of its GDP.
Japan already spent ¥88tn ($770bn) in fiscal stimulus, or nearly 17% of GDP since the start of the Covid-19 outbreak in 2020.
Now preparing a direct cash distribution of ¥100,000 ($872) to households with children younger than 18 as part of a huge package https://t.co/FfX4YkAUr2

— Linda Yueh (@lindayueh) November 18, 2021