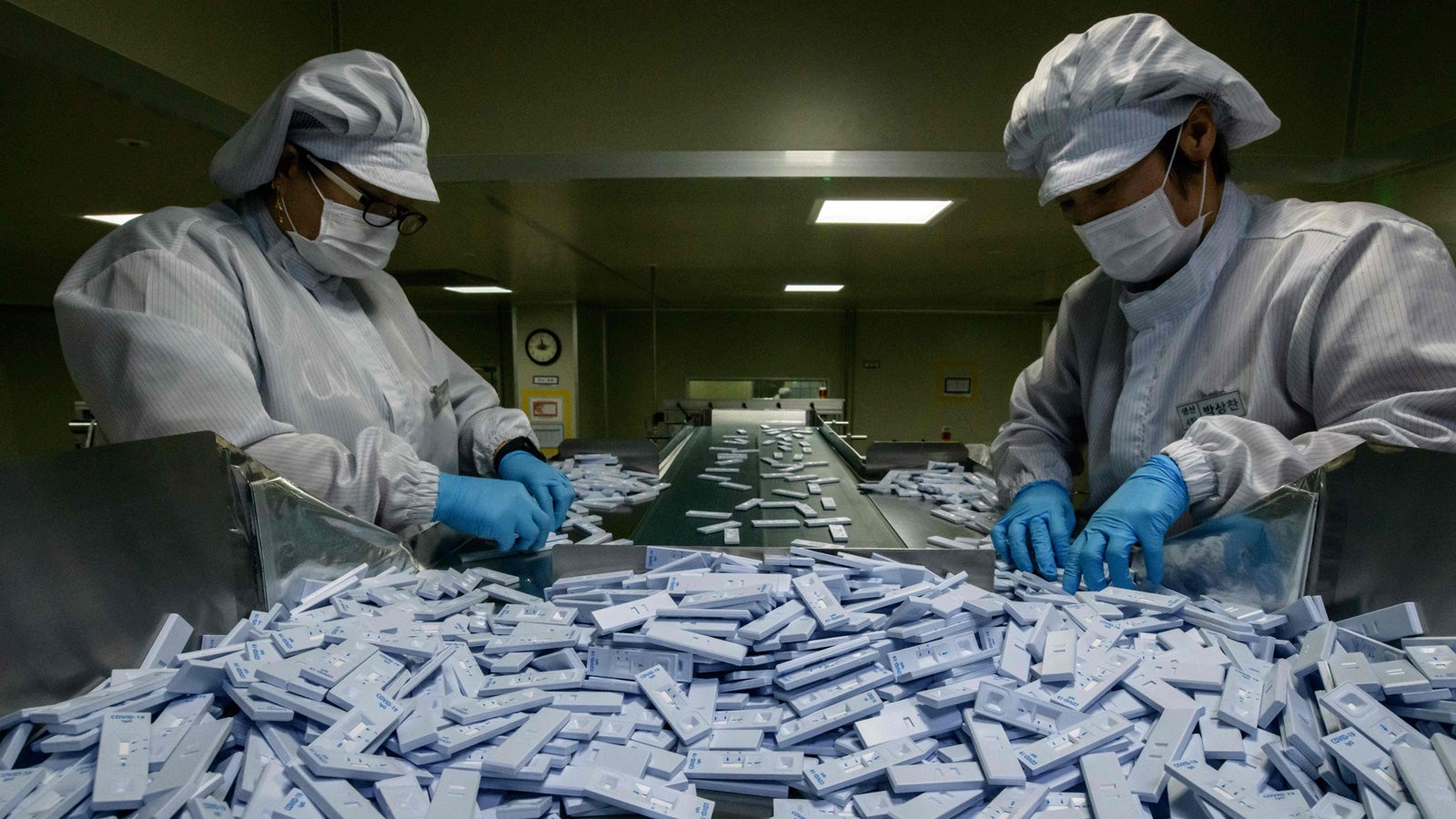 South Korea's pharmaceutical sector is becoming increasingly innovative and attractive to foreign investment 18 months into the government's $1.7bn five-year biotech plan. The country's pharmaceutical industry is now poised to grow further from its preparations to manufacture large amounts of COVID-19 vaccine for domestic and foreign markets.
In summer 2019, South Korea launched a five-year plan for biotech-related research, development, and commercialization (Emerging Market Outsourcing Report, June 2019). The cash injection aims to help South Korea capture 6% of global pharmaceutical and medical device manufacturing by 2030, and to export $50bn of products. It is also intended to prevent domestic biopharma start-ups from failing due to lack of funds, and eventually to lead to the development of home-grown blockbuster drugs.
Samsung Biologics Co. Ltd. (Seoul, Korea) and Celltrion Inc. (Seoul, Korea) are already considered world leaders, especially in the biosimilar field. There are few other biologic API manufacturers in the country: only CKD Bio Corp. (Seoul, Korea) and LG Chem Ltd. (Seoul, Korea) also offer this service for US/EU markets. The majority of the four manufacturers' sites are in the high-tech capital of Seoul or the surrounding Gyeonggi province.
South Korean CMOs have contract manufacturing agreements for prominent COVID vaccines and therapies. SK Bioscience is one of several CMOs worldwide chosen to manufacture two COVID-19 pipeline vaccines: Novavax's (Gaithersburg, MD, US) NVX-CoV2373 and AstraZeneca's (Cambridge, UK) AZD1222. SK Bioscience's site in North Gyeongsang is not yet approved by the FDA and EMA, but the companies have indicated that SK will supply global markets. Samsung Biologics has a long-term deal with Eli Lilly (Indianapolis, IN, US) to produce its pipeline monoclonal antibody bamlanivimab, and is also manufacturing COVID-19 pipeline therapies for DiNonA Inc (Seoul, South Korea) and Vir Biotechnology Inc (San Francisco, CA, US).
Gyeonggi Province Tops Manufacturing
Pharma manufacturing is concentrated in three provinces of South Korea. Gyeonggi in the country's northwest houses half the country's FDA- and/or EMA-approved manufacturing facilities across 21 sites.
To the south-east, Chungcheongbuk (North Chungcheong) is home to ten, and Chungcheongnam (South Chungcheong) has five facilities. Together, these three provinces account for the majority (84%) of FDA- and/or EMA-approved manufacturing facilities. Seoul, directly surrounded by Gyeonggi, only has four facilities but many of these are high-volume sites owned by large-cap companies (market cap $10bn–100bn).
Outside these regions, Gangwon in the south and Jeollabuk (North Jeolla) in the north-east have far fewer facilities: DAE HWA Pharmaceutical Co. Ltd. (Seoul, Korea) and LG Chem Ltd. own the three facilities in these provinces.
Large biopharma companies like Samsung Biologics and Celltrion have facilities in Seoul, a small and densely populated city, and therefore an expensive location to run a facility. Samsung Biologics, which is heavily invested in its single site in Incheon (30 miles from Seoul), announced plans in August to build its fourth biopharmaceutical plant for $2bn at the same location. Once complete, the 256KL plant will bring the company's total bioreactor capacity to 620KL (almost doubling current capacity). Plant 4 is expected to begin operations in the second half of 2022. In October 2020, the company opened a San Francisco Contract Development Organization R&D Center.
There are three companies with three facilities: Hanmi Pharmaceuticals Co. Ltd. (Seoul, Korea), Celltrion, and Daewoong Pharmaceutical Co. Ltd. (Seoul, Korea), all headquartered in Seoul. Their sites are spread between Seoul, Gyeonggi, and Chungcheongbuk. All are pharma companies that also operate as excess capacity CMOs; therefore, some of the facilities may not be involved in contract manufacture.
The majority of manufacturing facilities (71%) in South Korea belong to companies with a single site in the region, which indicates the large merger and acquisition potential of the South Korean industry.
South Korea Supplies the US and EU
As Figure 4 shows, more than twice as many facilities have only FDA approval as having only EMA approval. 15 facilities are both FDA- and EMA-approved. This highlights the region's heavier reliance on US than EU sales. Pharma sites with FDA or EMA approval in South Korea (43) are outnumbered by those without (56). Thirty-seven companies own those 56 sites that supply domestic and other markets outside the US and EU. This diversification shields South Korea's captive and contract manufacturing industry against changes in a single market, such as protectionist policies.
In the US, a 'Buy American' executive order issued by President Trump on August 6 requires the federal government to purchase some essential medicines from domestic manufacturers. It has the potential to disrupt supply chains and reduce sales of South Korean-produced drug supplies to the US (B/POR, August 2020; November 2020). The list includes nitroglycerin API, which is made by South Korean companies such as Elyson Pharmaceutical Co. Ltd. (Seoul, South Korea).
South Korea has coped comparatively well with the COVID-19 crisis, with a very effective track and trace system. There have been 27,050 cases and 475 deaths, comparatively few in relation to other countries. The pandemic has caused relatively limited disruption to national health and economic systems, making South Korea a strong environment for current business. There are more than 1,000 vaccines and therapies in development for COVID-19, of which more than 500 are in clinical phase, according to the GlobalData Drugs database.
This analysis primarily covers only FDA- and EMA-approved facilities and uses GlobalData's Contract Service Providers database, which provides world-class insight into the contract manufacturing industry.