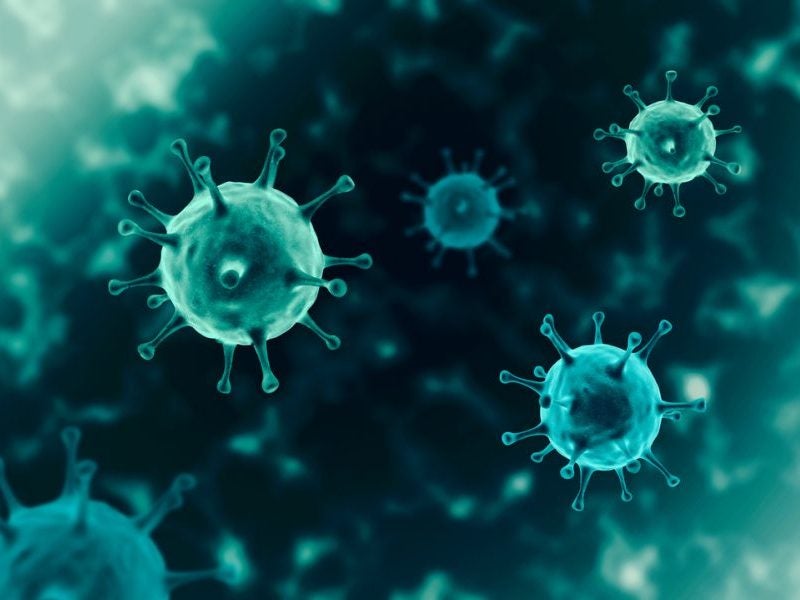 As Covid-19 moves through the global population at an alarming rate, with over two million confirmed global cases since December, data-based research and further understanding of the virus is paramount to improving the preparation and management of patients and the general population.
Moreover, it is vital to understand the at-risk population to minimise the burden on global healthcare structures and maintain high-quality patient care. Cardiovascular disease (CVD) has been found to be a risk factor for patients and those with CVD are therefore categorised as a vulnerable patient group. However, new research has shown that although those with CVD are at risk, cardiac injury can occur in those with confirmed Covid-19 and no previous cardiovascular (CV) risk. This will increase the use of and the demand for various CV treatments as patients are treated symptomatically and potentially longer-term if the myocardium effects are long-lasting.
A new research study from January 2020 based on a treatment center in Wuhan, China, has shown that cardiac injury was seen in 19.7% of Covid-19 patients and was an independent risk factor of in-hospital mortality. Furthermore, those patients with cardiac injury were seen to have higher C-reactive protein levels, higher levels of NT-proBNP (a marker of cardiac injury), and a greater susceptibility to severe symptoms that require ventilation, leading to a higher risk of mortality. Various research studies have also shown that myocardial injury is seen in those without pre-existing CVD, and therefore can occur in any patient affected by Covid-19.
The mechanism behind the myocardium injury seen in Covid-19 is relatively unknown, but the angiotensin converting enzyme (ACE) 2 receptor is suspected to play a large role. This has led to questions regarding patients treated with ACE1 inhibitors or the similar-acting angiotensin II receptor blockers (ARBs). General consensus by global health organisations is that the drugs should not be terminated in these patient populations due to the potential consequences on the underlying CVD. This comes at a time when the weight of social media on the public's health decisions is strong and misinformation is causing preventable issues that further complicate treatment of patients.
GlobalData believes that these findings and subsequent guidance will have little detrimental impact on the use of ACE inhibitors, as they are a high-grossing drug class in CV disorders such as hypertension and heart failure. As viral infections like coronavirus tend to exacerbate heart failure in susceptible patients, GlobalData believes that ACE inhibitors will still remain as the standard of care in these patients and continue to maintain consistent prescription rates.
Physicians fighting coronavirus have also adapted treatment regimens to combat this cardiac injury, as studies have found that mortality rates in those with cardiac injury amounted to 51.2% compared to 4.5% of patients without. Treatment for these patients includes more aggressive therapy, with greater glucocorticoid and ventilator use seen in these patients.
Whether the cardiac injury is disease-limiting or a long-term effect is still unknown, and whether the virus directly affects the heart or if this is an indirect mechanism, is still to be deciphered. It seems that due to the fast pace of Covid-19, much is known, but much is unknown about the long-term effects of the virus and what this means for the severely impacted patient population.
Furthermore, treatment of acute coronary syndromes has had to be adapted to suit the current coronavirus climate. The European Society of Cardiology has publicised advice from Italian cardiologists to aid the rest of the global health systems in planning and preparation. Those being taken into hospital with myocardial infarction (MI) are now assumed to be positive coronavirus patients until proven otherwise, and changes to the treatment environment have also had to be made, ensuring cath labs are equipped to manage the infectious disease alongside the coronary issue.
Also, Italian cardiologists have suggested a move from early intervention in stable non-ST-elevated MI (NSTEMI) patients to a conservative intervention that centers on increased testing procedures and medical therapy, saving early intervention for unstable NSTEMI patients. The American College of Cardiology has also published new guidance in light of Covid-19 for those admitted with a STEMI and have now recommended intravenous thrombolysis as first choice over percutaneous coronary intervention (PCI) in these patients, an alteration from the general guidance where PCI is the favored first choice.
As the drug chloroquine is being widely publicised for its potential use in Covid-19 patients, it is worth noting that the side effects of the drug include cardiac abnormalities and adverse effects on cardiac muscle. Trials are therefore vital to ascertain its true capabilities in treating all Covid-19 patient populations. Immunomodulators are also being trialed as coronavirus treatments, playing a role in both acute coronary syndrome and acute respiratory distress syndrome, both major adverse complications of the virus.
The anti-interleukin-6 agents, aimed at reducing the hyperinflammation seen in confirmed cases, are most promising. However, GlobalData believes that, if approved, there will need to be robust access decisions made and strong cooperation between pharmaceutical companies and government authorities. The exorbitant price of immunomodulating agents will be a difficult obstacle in a time of such high global demand. In this instance, pharmaceutical companies won't see the high profits expected with newly approved immunomodulators, but instead will gain positive publicity. Further to this, removal of patent royalties on new approvals may see generics flooding the market fast, competing at lower prices.
As increasing numbers of patients are admitted to hospitals each day, the understanding of their condition deepens and the need for treatments intensifies. Drug supply chains must be robust to deal with the influx of demand, specifically in the vulnerable patient populations such as those with CVD.
Many commonly used CV drugs will need to be readily accessible to support patients and manage their symptoms. GlobalData believes that due to the virus' effects on the myocardium, there may be an increased demand for CV drugs to aid the organ disruption caused by Covid-19, and this may continue post-discharge depending on whether these effects are virus-limiting. It is important that drug developers are ready for this increased demand and will be able to manage the drug access in a time of economic downturn.