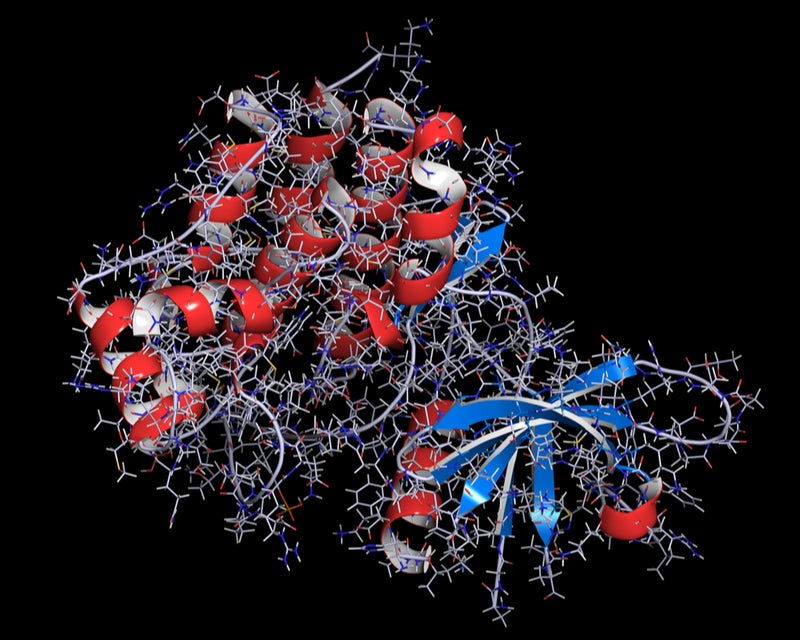 While the degree of JAK inhibitor-associated cardiovascular risk remains ambiguous, it is clear that treatment with JAK inhibitors can increase the risk of herpes zoster (HZ), also known as shingles. Across multiple marketed and pipeline JAK inhibitor products, incidence rates (IRs) of HZ were more than three times higher in RA patients treated with JAK inhibitors compared to patients treated with placebo, and two times higher than those treated with biological disease modifying anti-rheumatic drugs (bDMARDs). GlobalData believes that HZ risk is an important factor that physicians consider when prescribing JAK inhibitors to their RA patients. To ensure continued uptake of new JAK inhibitor products in this crowded market, developers should make concerted efforts to address the risks through increased outreach, research, and targeted safety studies.
Data demonstrated a JAK inhibitor dose respond trend
Data on JAK inhibitor safety presented at the 2019 ACR/ARP Annual Meeting included safety analyses from clinical trials as well as real-world data.
In updated integrated safety analyses of clinical trial data for AbbVie's Rinvoq (upadacitinib) (Abstract #509) and Lilly's Olumiant (baricitinib) (Abstract #847), the IR of HZ was between three and six times higher in JAK inhibitor-treated patients (IR = 2.7–7.0) than in placebo-treated patients (IR = 0.9–1.2). For both therapies, the risk of HZ demonstrated a dose-response trend. For example, the IR of HZ in patients treated with 15mg Rinvoq (the dose currently approved in the US) was 3.7, while the incidence rate was nearly double in the 30mg Rinvoq group (IR = 7.0).
Although previously published integrated safety analyses of clinical trial data for Pfizer's Xeljanz (tofacitinib) have shown similar HZ infection trends as Rinvoq and Olumiant, data from two real-world studies presented at the 2019 ACR/ARP Annual Meeting really drove the point home. The studies compared the safety of treatment with Xeljanz versus treatment with bDMARDs among RA patients within the Corrona RA registry (Abstract #2372) and across three insurance databases (#Abstract 2826).
The findings were similar for both studies: patients who received Xeljanz had at least a two-fold greater risk of HZ compared to patients receiving bDMARDs. Although there were some slight trends toward increased risk of serious infection overall for Xeljanz compared to several of the individual bDMARDs, the elevated risk of HZ was clear and statistically significant.
Filgotinib not yet shown to increase risk of shingles
Interestingly, the one JAK inhibitor that has not yet been shown to increase the risk of HZ is Gilead and Galapagos' filgotinib. In the company's presentation of pooled safety data from its FINCH Phase III trial program at the 2019 ACR/ARP Annual Meeting (Abstract #1329), the rate of HZ infection was low (0.4–0.6%) and occurred at similar rates across groups treated with placebo, Humira, and both doses of filgotinib. Whether this low rate of HZ is associated with the drug's particular mechanism of action or is a reflection of environmental factors, such as vaccination patterns, remains unclear.
Data presented at the 2019 ACR/ARP Annual Meeting suggest a key link between JAK inhibitors and an increased risk of HZ in patients with RA. GlobalData believes that in order to promote continued growth within the JAK inhibitor class, it is necessary for drug developers to address these JAK-specific HZ risks head-on. This may include funding research to better understand the mechanisms driving the unique susceptibility to HZ risk as well as conducting trials to evaluate the safety and efficacy of HZ vaccination prior to beginning JAK inhibitor therapy. These types of actions will help to improve physicians' comfort level with the JAK inhibitors and allow for sustained uptake into clinical practice.