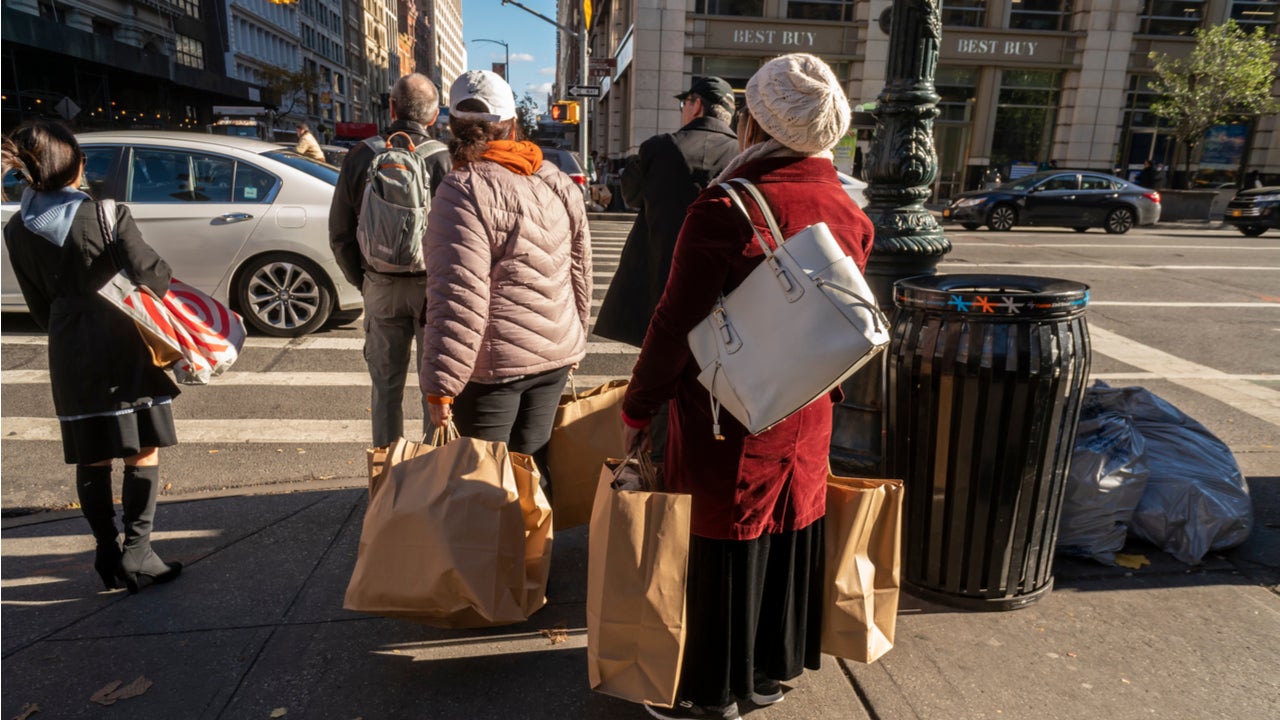 Economists believe that the US economy still has tremendous amount of impetus, as pent-up demand following Covid lockdowns drives consumption and the economy recovers more of the vast ground lost to the pandemic.
Ben White
Ben White, chief economic correspondent at POLITICO and a Morning Money columnist, tweeted on the US inflation surge being a definite problem, but economists jacking up growth estimates for the fourth quarter to 8 or 9 % not indicative of any stagnation or the Republicans portraying the Biden's administration as the party of stagflation. Consequently, despite a Covid resurgence the US government is looking at boomtimes, driven by increased consumer consumption and employment growth.
Both Wall Street and Moran Stanley economists have raised their growth forecasts for the US economy to 8 and 8.7% due to the strong consumer demand and falling job claims in the recent months. Meanwhile, Godman Sachs and JPMorgan also revised their growth projections for the US economy to 6 and 7% respectively. Rubeela Farooqi, chief US economist at High Frequency Economics believes that the fourth quarter growth should be at least 6%. White however cautions that this momentum could be hindered by the emergence of the Omicron Covid-19 variant.
As the Biden administration prepares to deal with the new virus strain with expanded vaccination programmes, free at-home testing, and strong international travel protocols, it is also keenly aware that returning to lockdowns or panic around a Covid resurgence could impede recovery again, White explains.
Americans are growing sour on the Biden economy, given the price spikes in food, rent, fuel, and almost everything, while the Republicans are looking to capitalise on the anxiety. The Democrats on the other hand, are counting on the strong growth through the end of 2021 and into next year and an easing of the supply chain disruptions.
Inflation is definitely a problem. But growth could hit 8 or 9 percent in the fourth quarter. And that ain't no "stagnation."

"There is still a tremendous amount of momentum in this economy" — @RubeelaFarooqi https://t.co/eykGS3KHum

— Ben White (@morningmoneyben) December 2, 2021
Ryan Avent
Ryan Avent, senior editor and economics columnist for The Economist, shared an article on the effects of the recently detected Omicron variant on emerging markets. Avent tweeted that despite the variant proving to be manageable, continued disruptions from coronavirus variants could squeeze the emerging markets in 2022, along with a tighter American monetary policy and sharp slowdown in China.
Avent explains that given the vulnerabilities emerging markets have been exposed to and built up from after two years of Covid-19, this is not good news for the emerging markets. For instance, countries likely to face the biggest squeeze from a tightened Fed policy, include Argentina, Sri Lanka, Egypt, Pakistan, Brazil, Turkey, Chile, and India, among the top few. Argentina tops the list with an inflation rate above 50% and a worsening economic crisis. Meanwhile, China's slowing economy is expected to impact some of the poorer commodities exporters like Brazil and Chile.
The third threat to emerging markets and global economic recovery is the arrival of Omicron, which experts know little about. The emerging world, experts opine, remain particularly vulnerable to new virus outbreaks as vaccination rates have been lagging behind those in advanced economies. For instance, vaccination rates are particularly low in Egypt and Pakistan, which and are most vulnerable to American monetary tightening. In addition, just one-tenth of Africa has received one jab of the Covid-19 vaccine, less than the share of Americans who have received a third booster shot of the vaccine.
This week I note that even if omicron isn't so bad, emerging markets are about to be squeezed by tighter US monetary policy and a sharp slowdown in China. Given the vulnerabilities across EMs which have built up over two years of Covid, that's not great: https://t.co/wCLYNMdH8H

— Ryan Avent (@ryanavent) December 2, 2021
Claudia Sahm
Claudia Sahm, economist and former director of macroeconomic policy at the Washington Center for Equitable Growth, and a section chief at the Board of Governors of the Federal Reserve System, tweeted on Republicans holding back economic recovery by willing to risk a government shutdown, and accusing the Biden government of waging a cruel campaign to punish unvaccinated Americans. Sahm tweeted that the GOP should accept that they are opposing the vaccine mandate and prefer higher inflation instead.
Sahm explains that Covid-19 is not over, and continues to be more aggressive and persistent than nations' efforts to fight it. As a result, it is important for leaders and policymakers to introduce vaccine and mask mandates, as well as educate others about the disease.
She further explains that the Omicron variant is recent and the world still does not know what dangers it can inflict. Therefore, it is more important for US policymakers to address the Covid problem than inflation and 2022 mid-term elections.
Republicans are hellbent on killing people and holding back the economic recovery. might as well as say we are opposing the vaccine mandate because we love high inflation and murder. my Substack ties them together. https://t.co/bq3LxCERLh

— Claudia Sahm (@Claudia_Sahm) December 2, 2021