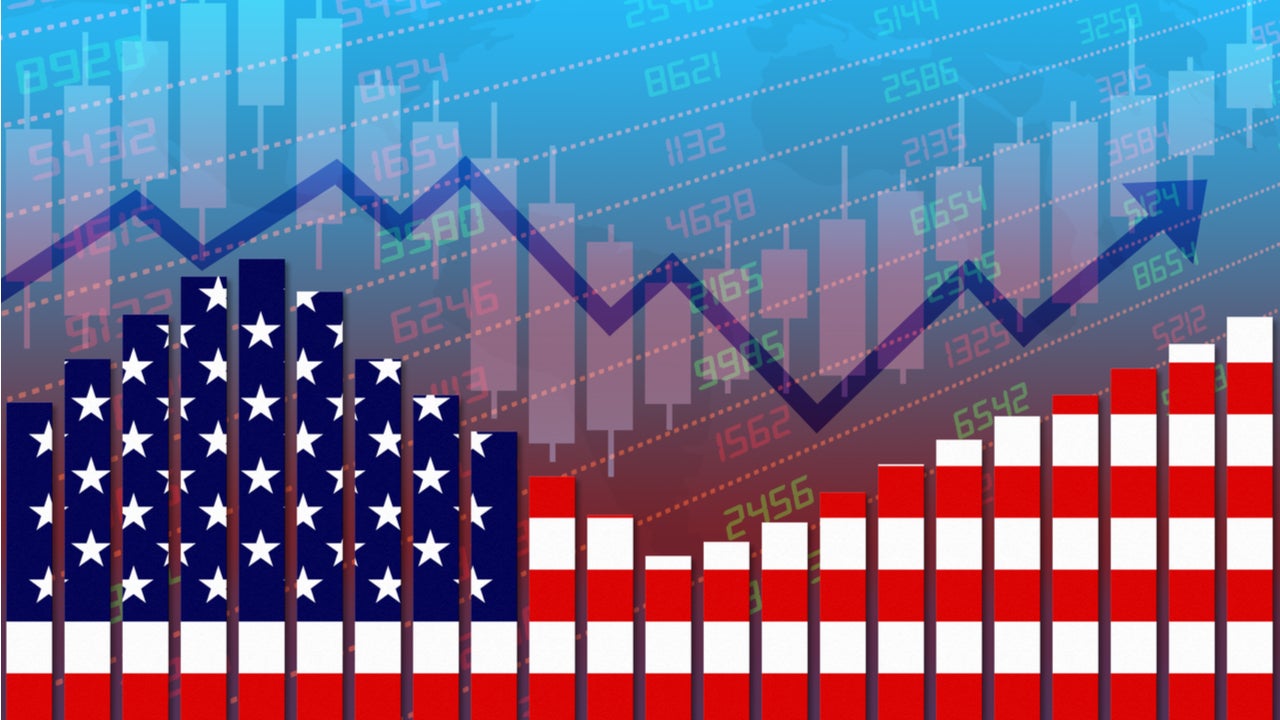 Economists argue whether the US is entering into a decade-long inflationary period similar to the 1970s that was driven by the oil crisis.
John Whitehead
John Whitehead, an environmental and natural resource economist and a professor in the department of economics at the Appalachian State University, shared an article on how inflation has hit some prices more than others in the US. Economists state that the costs are surging for many products as the Covid-19 restrictions ease up, but the impact has been uneven.
According to the Labour Department, inflation heated up in June 2021, driven by a strong consumer demand and persistent supply chain disruptions caused by the pandemic. Overall consumer prices rose 5.4% in June from the previous year, the highest 12-month increase since August 2008.
The June inflation report highlighted changing trends in inflation. For instance, items for which prices fell sharply at the start of the pandemic are now gradually returning to their pre-pandemic levels. In addition, prices of items that have temporarily risen above their pre-pandemic levels due to supply constraints are likely to fall, while prices of some items are likely to remain permanently high, and low for others for the time being.
Economists believe that such changes will exert more pressure on the overall inflation as the US economy adjusts to the new normal.
The economy over the past year+ has provided a bunch of examples fir teaching demand and supply. This article about the June inflation report contains several all at once. https://t.co/geVnRDslFu

— John Whitehead (@johnwhitehead81) July 14, 2021
Stephen Tapp
Stephen Tapp, vice president of the Ottawa Economics Association and former deputy chief economist at Export Development Canada (EDC), shared an article on how the Bank of Canada is maintaining its policy rate and forward guidance, and also adjusting its quantitative easing programme to a target pace of $2m per week. Experts believe that this reflects continued progress towards pandemic recovery and the Bank's increased confidence in the rebound of the economy.
As the Canadian economy reopens after the third wave of Covid-19 in the second quarter, growth is expected to rebound strongly. Robust vaccination programmes, falling Covid-19 cases, and easing lockdown restrictions, all point to a stronger second half of the year. The Bank has now forecasted a GDP growth of about 6% in 2021, slowing to 4 ½% in 2022 and 3 ¼% in 2023.
Bank of Canada's July 2021 Monetary Policy Report https://t.co/j077fVkA8I

Today's rate announcement — Bank maintains policy rate and forward guidance, adjusts quantitative easing program https://t.co/OcQfwt67Rr #CdnEcon pic.twitter.com/fEEfE0MrpW

— 𝐒𝐭𝐞𝐩𝐡𝐞𝐧 𝐓𝐚𝐩𝐩 🇨🇦 🌎 (@stephen_tapp) July 14, 2021
Pedro Nicolaci da Costa
Pedro Nicolaci da Costa, federal reserve and economy correspondent at Market News International, retweeted an article by James Picerno, a financial journalist also offering consulting services on asset allocation and portfolio strategy, on US producer prices having accelerated in June 2021, leading to the largest annual increase in more than ten and a half years, suggesting that inflation could remain high as a robust demand fuelled by the economy's recovery from the Covid-19 pandemic continues to strain the supply chains.
According to economists, producers are struggling to meet robust consumer demand in the face of re-staffing bottlenecks. The Labour Department report highlighted consumer prices to have risen by the most in 13 years in June, with signs of inflation close to peaking and producer prices rising moderately on a monthly basis.
While the Fed maintains that the high inflation is transitory, others are expecting further increases in input costs and selling prices in the months ahead.
US producer price inflation is hotter than expected for June: https://t.co/PlJuK1g4qE pic.twitter.com/9ZKakmyNS5

— James Picerno (@jpicerno) July 14, 2021