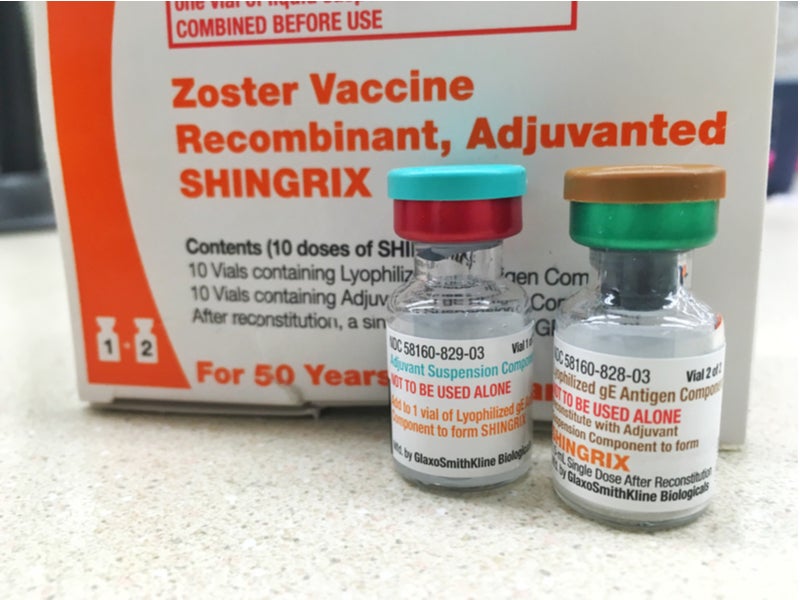 At the 2019 American College of Rheumatology (ACR)/Association of Rheumatology Professionals (ARP) Annual Meeting, data was presented for members of the JAK inhibitor class. This data highlighted an increased risk of herpes zoster (HZ), also known as shingles.
Although vaccination prior to therapy is a simple way to address these risks, there remains an important barrier. This is the unknown safety of GSK's new shingles vaccine, Shingrix.
The vaccine has near complete control over the US shingles vaccine market. However, the vaccine makes use of a potent new adjuvant that worries rheumatologists. Their worry is that it might promote disease flares in patients with rheumatoid arthritis (RA) and other autoimmune diseases. As the JAK inhibitor class continues to grow, establishing the safety of Shingrix in patients with RA and other autoimmune diseases will be a crucial step to increase physician comfort.
Call for more studies
In a satellite industry-funded symposium on the integration of novel therapies in the treatment of RA, physicians expressed these worries and noted the need for large-scale studies in these special groups of patients.
There were several presentations at the 2019 ACR/ARP Annual Meeting that explored this issue. In one study, a group from Brigham and Women's Hospital performed a retrospective chart review of patients with RA and other systemic rheumatic diseases (SRDs) who received Shingrix, to determine the occurrence of flares following vaccine administration (Abstract #1804). Of the 403 patients with RA or other SRDs who received the vaccine between February 2018 and February 2019, 6.7% (N=27) experienced a disease flare. The authors noted that this flare rate was actually lower than the background flare rate typically observed in RA patients at the same center (30%).
Drug demonstrated a slightly higher serious adverse event rate
A second study presented a post-hoc analysis of two of GSK's pivotal trials for Shingrix, ZOE-50 and ZOE-70. This assessed the efficacy and safety of the vaccine in patients who were enrolled with a pre-existing potential immune mediated diseases (pIMDs), which includes RA (Abstract #2092). Out of the total pooled cohort, 6.7% (N=983) of Shingrix-treated patients and 6.5% (N=960) of placebo-treated patients had pre-existing pIMDs, 9.8% of which were due to RA (N=190). Patients with pre-existing pIMDs who received Shingrix demonstrated a slightly higher serious adverse event rate of 14.6% compared to 11.7% of patients receiving a placebo. According to additional data on this cohort published by López-Fauqued and colleagues in Vaccine earlier this year, only 2.8% (N=27) of participants with a pre-existing pIMD experienced a possible exacerbation in the Shingrix- and placebo-treatment groups. For RA specifically, 0.3% and 0.5% experienced exacerbations in the Shingrix and placebo-treated groups, respectively.
Studies had limitations
Although these two studies provide some insight into the safety of Shingrix in patients with RA and other immunological diseases, they both have key limitations.
The first study is small, confined to a single center, and lacks a comparator group. In contrast, the second study is massive and contains a placebo-treated group.
However, the insights are based on post-hoc analyses of an ill-defined population of patients with RA. The ZOE-50 and ZOE-70 trials, along with the rest of the Shingrix pivotal trials, generally excluded patients with autoimmune diseases. This decision was based on disease severity or the prescription of immunosuppressive drugs. Although not explicitly stated, this likely means that the population of RA patients enrolled into the trial and defined as having a pre-existing pMID either had low disease activity at the time of enrollment or have mild disease in general. This would mean that the study results are indicative only of these milder patients and do not provide insight into those with higher severity disease who are likely at greater risk of having a flare.
Larger tests required
While the optimal answer would be a large-scale placebo-controlled trial testing Shingrix in patients with RA, other approaches could be useful. These would include large scale, multi-center retrospective or prospective studies comparing RA patients and healthy controls who receive Shingrix.
GlobalData believes that addressing questions regarding the safety of HZ vaccination in RA patients is an important step towards simplifying rheumatologists' choice of a JAK inhibitor for their patients and as a result, expanding the reach of the of JAK inhibitor class within the RA market.