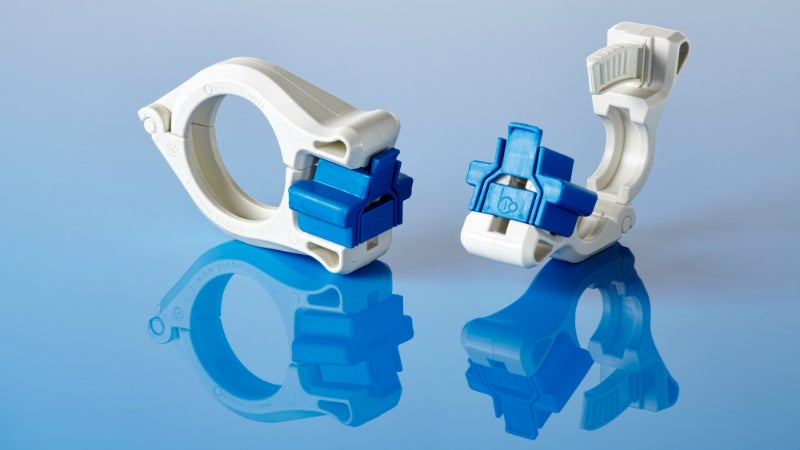 Watson-Marlow Fluid Technology Group brand BioPure has released the Q Clamp, a new sanitary Tri-Clamp® for single-use fluid path applications.
Capable of providing a secure connection in less than 12s, this patented, single-handed, and tool-free sanitary tri-Clamp is qualified for use in the pharmaceutical and biotechnology industry. In addition, this lightweight sanitary clamp is supported by a validation pack for non wetted components.
The BioPure Q-Clamp does not require any tools for application or removal. A unique closing mechanism ensures the clamp can be closed quickly using one hand, a feature that also serves to reduce operator strain. Importantly, a double-sided ratchet ensures the clamp remains shut in the unlikely event that one side should fail.
With Q-Clamp comes the first true tamper evident identification technology solution for Tri Clamp connections. The additional component can also be used for identification through colour, allowing procedures to specify relevant areas of the process. Eight colours are available and application is possible pre-clamp assembly or post-clamp assembly.
Manufactured and packed in an ISO Class 7 cleanroom, Q-Clamp meets current industry requirements including ISO 10993: Parts 5, 6, 10, and 11, USP <88> & USP <87>. Q-Clamp has also been evaluated for extractables using a single solvent approach.
Spirax-Sarco Engineering, the parent company of Watson-Marlow Fluid Technology Group (WMFTG), is one of more...