Watson-Marlow Fluid Technology Group (WMFTG) provides biopharmaceutical, diagnostics, and pharmaceutical industries with specialised fluid path technologies.
The Company aims to simplify production, utilising its brands to help reduce current good manufacturing practice (cGMP) costs and process validation.
Peristaltic tube pumps for higher downstream processing yields
Watson-Marlow Pumps provides a range of peristaltic tube pumps for applications such as tangential flow filtration (TFF), high-performance liquid chromatography (HPLC), and virus filtration (VF).
The Quantum bioprocessing pump features a patented single-use cartridge for simplified, safer and accelerated change-overs. The pumps gentle pumping action enables a higher downstream process yield without affecting cell viability. The highly accurate system prevents cross-contamination as all fluid is fully contained in the pump's tubing. The pump delivers flow linearity through a range of pressures of up to 3bar with 0.12bar pulsation.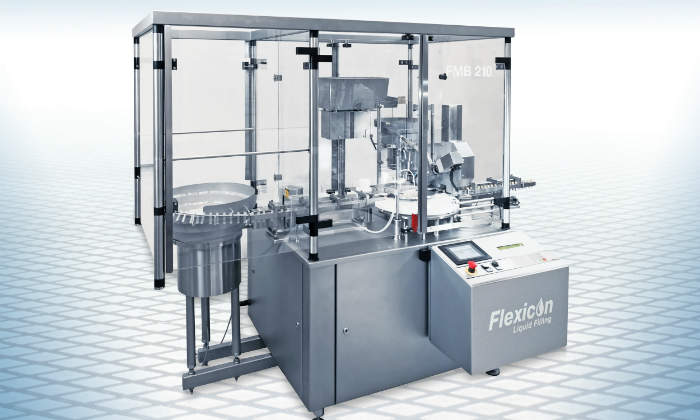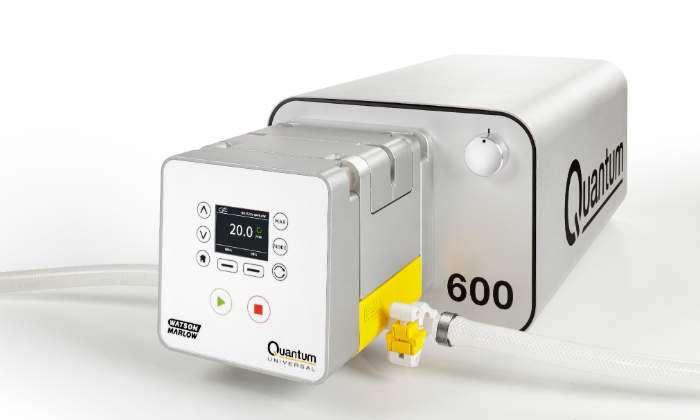 The Quantum bioprocessing pump is an innovative, highly accurate technology controlled through analogue remote functions.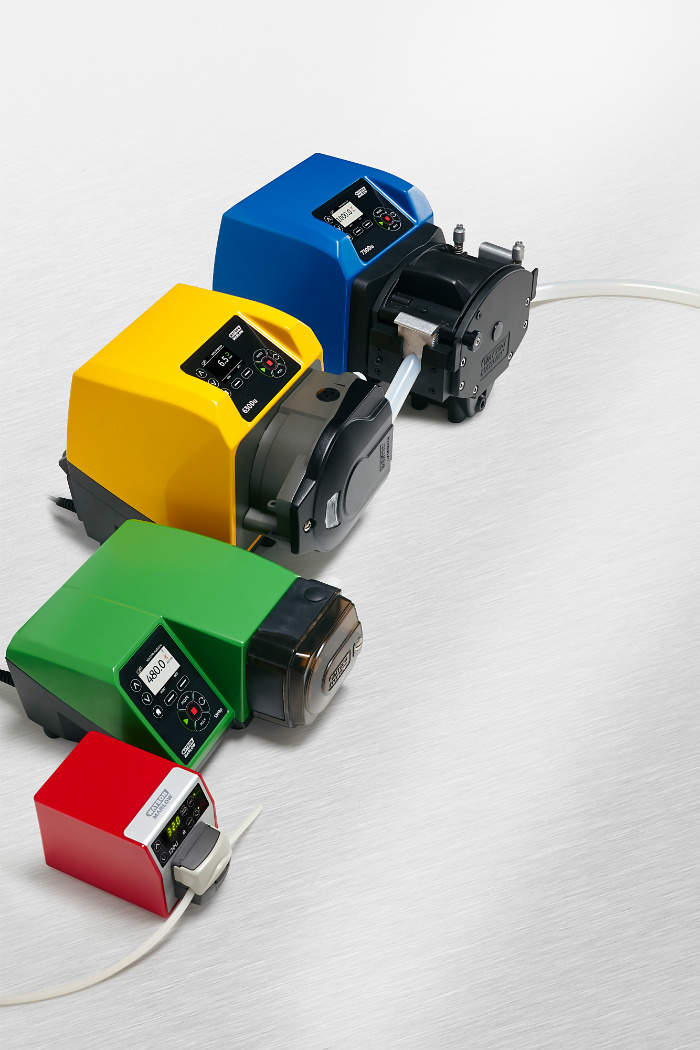 Watson-Marlow Fluid Technology Group (WMFTG) has expanded its range of peristaltic cased pumps for upstream and downstream bioprocessing tasks.
With analogue remote-control and a front-positioned user interface, with a three-level security lock, the device is certified to CE, UL, and IEC61010-1 electrical safety standards.
Medical tubing extrusions for biopharmaceutical feed-in applications
Watson-Marlow Tubing is WMFTG's tubing extrusion plant, which provides ten materials in 50 different sizes, ranging from 0.13mm to 40mm.
The Pumpsil transparent tube is designed for feed-in and pH control applications such as fermentation, metering, transfer, and filtration. It can be sterilised through gamma, autoclave, or ethylene oxide sterilisation (EtO), operating in temperatures from -20°C to 80°C. The tubing also adheres to European Pharmacopoeia 3.1.9, ISO 10993, and EC 1935/2004 standards, as well as being USP biocompatible for in-vivo and in-vitro applications.
Tubing manufactured in Watson-Marlow Tubing's ISO 14644-1 Class 7 cleanroom provides sterility throughout the fluid handling process.
Aseptic systems for small-batch filling and capping
Flexicon Liquid Filling provides stand-alone and automatic aseptic liquid filling and capping systems. Designed to ease customer validation in pharmaceutical and clinical applications these machines have a filling accuracy of ±0.5% in volumes from 0.5ml to 250ml.
The PF7 and PF7+ table-top aseptic liquid filling machines are designed for small-scale filling processes from 0.2ml to 250ml. Providing an adaptable and reliable solution, these pumps ensure an accurate, contamination-free fill. The portable and durable design means these machines are well suited for production environments requiring liquid processing in various batch sizes, as well as clinical trials. The closed fluid path can be adjusted in less than one minute.
Fluid path components for the single-use biopharmaceutical sector
BioPure provides single-use fluid connector systems BioBarb™, BioEndCap™, FlatBioEndCap™, and Bio Y. These polypropylene-based systems are supported by validation guides detailing test protocols including ISO, USP, and extractables, enabling customers to assess component suitability for their manufacturing process.
High-purity platinum-cured silicone gaskets and high-pressure silicone-braided hoses are designed to meet the requirements of biopharmaceutical applications and help users simplify and expedite validation procedures.
High-purity aseptic valves for biopharmaceutical liquid processing
ASEPCO designs and manufactures high-purity aseptic valves for liquid processing applications in the biopharmaceutical industry.
Wireless Radial™ diaphragm in-line valves are self-cleaning and easy-to-seal valves that help eliminate dead legs and prevent cross-contamination. With a 180° flow path, the valve's diaphragm can be adapted in less than one minute and feature a simple clamp assembly. No tools or specialised training is required for change-over.
High-performance sanitary gasket products
FlowSmart is a range of high-performance sanitary gasket products designed to ASME-BPE standards. The new PolyClamp EPDM gaskets achieve a smooth bore, the contamination-free fluid path under clamping compression.
PTFE-lined, flexible hoses
Aflex Hose specialises in the design and manufacture of polytetrafluoroethylene (PTFE) lined and flexible hoses. The chemical-resistance of the PTFE liner and its easy-to-clean design is resistant to steam sterilising.
About Watson-Marlow Fluid Technology Group
WMFTG comprises ten brands that collectively provide leading expertise in fluid transfer solutions across pumping, single-use and final fill/finish engineering.
The Company works closely with clients to ensure its solutions provide optimum performances and significant process efficiencies over the equipment's lifetime.
WMFTG is headquartered in Falmouth, Cornwall, UK and has offices globally. The Company is a wholly-owned subsidiary of Spirax-Sarco Engineering plc, an FTSE100 engineering company.