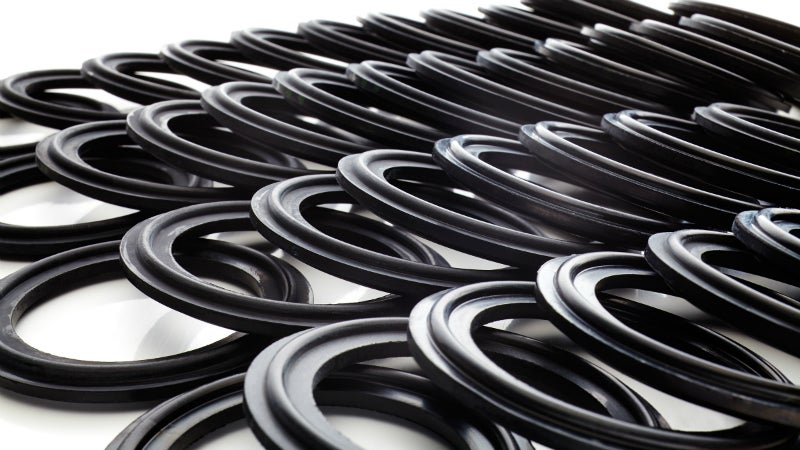 FlowSmart precision engineered PolyClamp ethylene propylene diene monomer (EPDM) rubber gaskets retain their geometric stability even after repeat steam-in-place (SIP) cycles.
Formulated for SIP stability in the biotechnology and pharmaceutical industries, FlowSmart's innovative functionality ensures that the gaskets do not compromise critical high-purity processes and do not trap bacteria.
Conventional EPDM gaskets lose dimensional stability and become susceptible to deformation during the SIP process. As a result, cleanability is compromised and the process becomes vulnerable to the entrapment of bacteria.
FlowSmart's PolyClamp gaskets also overcome the issue of stickiness, which can be problematic when using EPDM gaskets after a number of SIP cycles have been performed. FlowSmart's EPDM material ensures clean, intact removal with no trace of the elastomer material finding its way into the process fluid.
Designed in accordance with American Society of Mechanical Engineers – Bioprocessing Equipment (ASME-BPE) standards, PolyClamp EPDM gaskets are United States Pharmacopeia (USP) Class VI certified and are available in ten size options from0.5in to 8in unflanged, and in eight flanged size options from 1in to 8in.
A perfect match with Watson-Marlow's ASEPCO Weirless Radial diaphragm™ valves, all FlowSmart products are backed by the extensive global sales and customer support network.