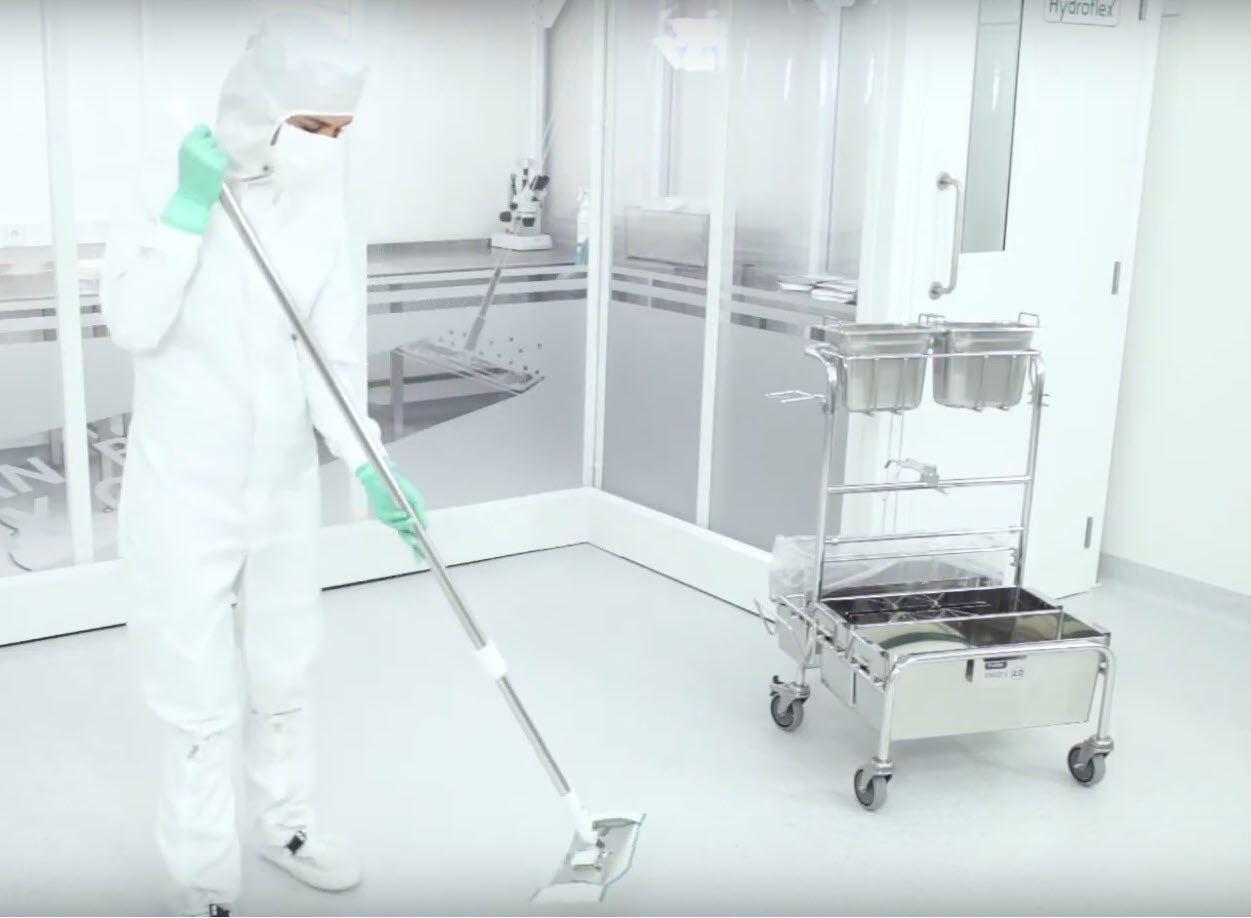 Cleanroom Connection's preferred distributor relationship with Hydroflex in the US brings exceptional quality with value pricing. German cleanroom product manufacturer, HydroFlex, designs and manufactures high-quality cleanroom supplies with a focus on not only exceptional cleanroom hygiene but also efficiency. Less contamination and faster critical environment cleaning directly affect your bottom line.
Hydroflex PurMop cleanroom mops are the preferred cleaning tools in many renowned companies in a diverse set of industries including pharmaceutical, biotech, medical device manufacturing, microelectronics, aeronautics, and many more.
In addition to the cleanroom mopping systems being the highest quality cleanroom mops available, the systems and their components are engineered for ergonomics and efficiency. With proper cleanroom mop training, the Hydroflex mopping systems such as the 2.0 ERGO touch-free mopping system reduce worker fatigue, protect them from injury, save time, and improve compliance to your SOPs.  With a constant focus on efficiency and effectiveness in cleanroom hygiene, Hydroflex has innovated an incredible stainless steel mop dosing system called PREPARE that improves saturation rates and dispersion and saves workers time.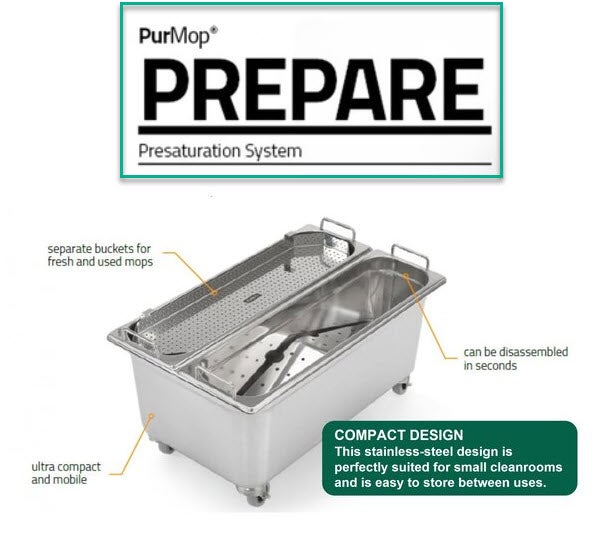 Pharma cleanrooms should evaluate the sterile HydroFlex PurMop before settling on any other aseptic mop. The touch-free systems, time saving, and comparable costs to other well-known cleanroom mop brands will impress your cleanroom cleaning staff.
The PurMop line includes complete systems including touch-free mopping systems as well as dry and pre-wetted mop heads, isolator cleaning tools, versatile handles, and other durable mopping equipment.
Cleanroom Connection offers on-site training for using the PurMop ERGO touchless bucket system and other Hydroflex products upon request.
Cleanroom Connection consultants can offer advice on the complete line of Hydroflex PurMop products for your facility. Ask for free samples so you can try this proven brand emerging in the US.
Cleanroom Connection is a trusted one-stop source for cleanroom supplies, including apparel, cleaning products and sterility testing. The company offers expert-level customer service and technical...
USP 800 seeks to address hazardous drug exposure to millions of healthcare workers in hospitals, pharmacies and other pharma-related and healthcare facilities.