A-consult
Professional Regulatory Affairs and Drug Safety Services for Pharmaceutical Companies
A-consult offers professional assistance to the pharmaceutical industry within all areas of regulatory affairs and drug safety.
Gladsaxevej 382, 1,
DK-2860 Soeborg,
Other,
Denmark

---
---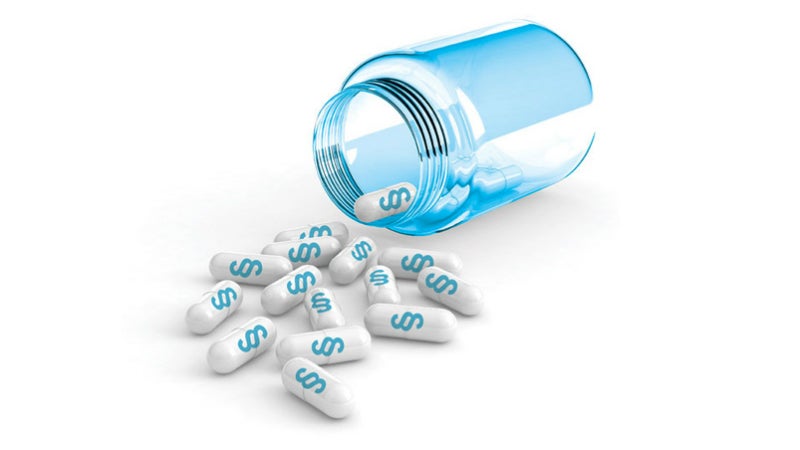 A-consult offers professional assistance to the pharmaceutical industry within all areas of regulatory affairs and drug safety.
A-consult supplies you with the necessary expertise as our team of highly qualified consultants – each with a unique background in the pharmaceutical industry – offer their skills and services in order to assist your company.
Regional or national regulatory / drug safety centre
A-consult is your preferred partner in outsourcing, and we offer a range of well-established concepts in order to fulfil your requirements, whether it is preparation of an e-CTD, strategic advice, review of marketing materials, general pharmacovigilance system maintenance or preparation of a safety update report. If your company needs a total outsourcing concept, A-consult will function as your regional or national regulatory and/or drug safety centre.
Professional regulatory affairs services
A-consult supplies you with expert assistance in all tasks necessary to obtain or update marketing authorisation for medicinal products. We supply the knowledge and the professional and highly educated workforce to assist you in all regulatory affairs tasks. Our service concepts are flexible and we strive to match the needs of your company, whether you need us to join-in in your regulatory department or to solve your tasks from our office.
A-consult offers professional regulatory affairs assistance in all areas, including:
Total outsourcing of RA
Outsourcing of specific tasks exceeding your present RA capacity
Continuous support to optimise your RA capacity
Writing, evaluating and compilation of marketing authorisation application dossiers, including summaries, overviews, SPC and PIL
Preparation and submission of clinical trial applications
Updating dossiers and converting dossiers to CTD format
Preparation of eCTD dossiers
Worldwide submission of MAA dossiers and variations
Professional pharmacovigilance services
A-consult provides tailor-made pharmacovigilance and risk management solutions to ensure that products comply with increasing safety requirements. Focus on the risks of side effects of drugs has grown over the past years and new directives and regulations have been implemented to protect patients and public health. The increased focus requires significant resources and expertise – all of which A-consult provides for you.
Whether you are a multi-product organisation or a single product company we have the skills to support you. Our services cover a broad spectrum within the pharmacovigilance area, from general system maintenance to daily data management:
Total outsourcing of all your pharmacovigilance activities
Data entry and expedited reporting of single cases to competent authorities
Pharmacovigilance aspects of co-licensing / co-marketing / co-promotion agreements
Preparation and evaluation of your pharmacovigilance system
Preparation of periodic safety update reports / summary bridging reports / addendum reports / annual safety reports
Literature screening
Preparation and maintenance of EU risk-management plans
Provision of a Qualified Person for pharmacovigilance (QPPV) and deputy
Pharmaceutical regulatory affairs and drug safety services and staff
When your business needs the help of highly qualified employees in the field of pharmaceutical regulatory affairs and drug safety, we can provide you with the extra capacity needed.
Whether you need our expertise in special tasks, to optimise your capacity or in total project / resource administration, we can supply you with an experienced workforce. We offer continuous support during high-pressure periods, which gives you increased flexibility with your resources. That gives you the time needed to focus on your core competencies.
About A-consult group
A-consult group is a European consultancy service organisation founded in 1983. Our headquarters are situated close to the centre of Copenhagen, Denmark. A-pharmaconsult is our company in Nice, France.
A-consult group functions as your Danish, French and/or Scandinavian regulatory affairs and drug safety department.
We work closely with European authorities and we are actively networking with other consultancy companies throughout Europe to optimise services and local language support.
Portugal-based pharmaceutical company Hovione is expanding its active pharmaceutical ingredient (API) facility in East Windsor, New Jersey.
A-consult will be attending several events during 2011. Your next chance to meet us is at the IBC Euroforum conference: Clinical Trial Safety and Pharmacovigilance, 8-9 June 2011, Copenhagen The conference will update you on the pharmacovigilance legislation and la
A-consult a/s
Gladsaxevej 382, 1
DK-2860 Soeborg
Other
Denmark
Anne Tingsgaard (head of operations)
A-pharmaconsult sas
107, route du Plan
06130 Grasse
Other
France
Loïc Girot (general manager)