Baccinex is a full-service pharmaceutical contract manufacturing organisation (CMO) of sterile liquid and lyophilised dosage forms. Its field of expertise spreads from pharmaceutical development and manufacturing of clinical trial material, to commercial manufacturing, packaging, analytical services and logistics.
Thanks to its large number of projects with different partners, Baccinex has developed special competences in aseptic fill / finish and lyophilisation of small molecules and biological products in vials and ampoules.
Customised pharmaceutical contract manufacturing
Baccinex is a Swiss independent pharmaceutical CMO founded in 1999 that obtained its GMP manufacturing licence in 2004. Customer satisfaction is the first aim of the company and all departments work closely together to reach it.
Our flexibility allows us to answer very quickly to the demands of our customers. Baccinex's main focus is to adapt to customers' requirement and offer customised contract manufacturing activities, including: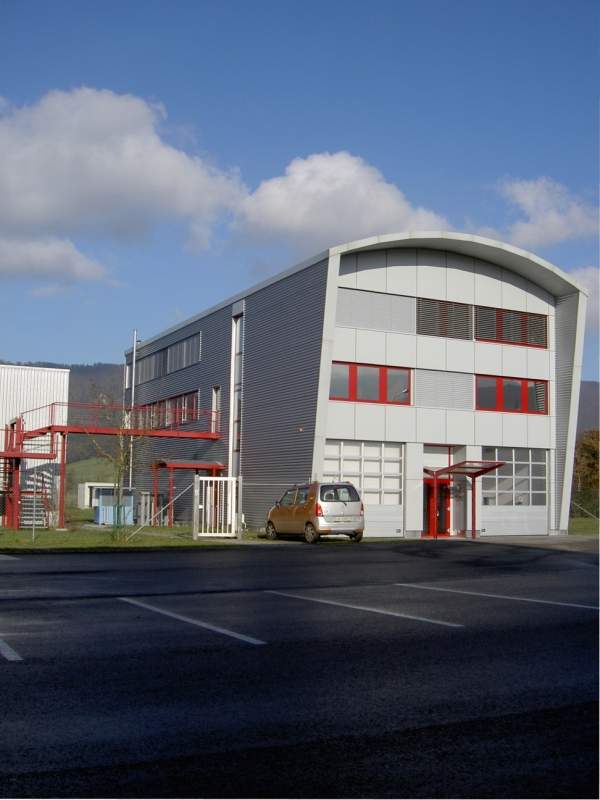 Baccinex's facilities in Switzerland.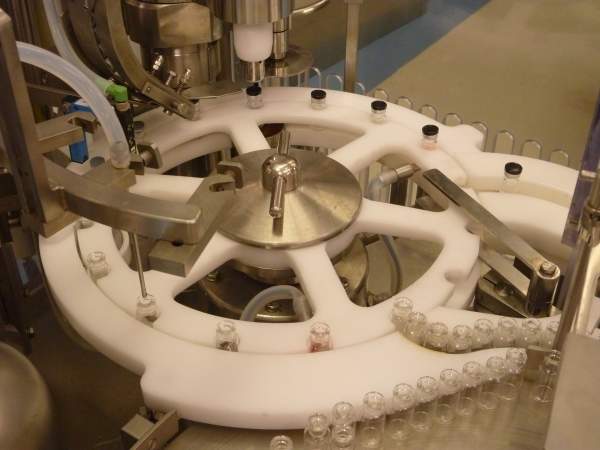 Filling, stoppering and crimping of vials.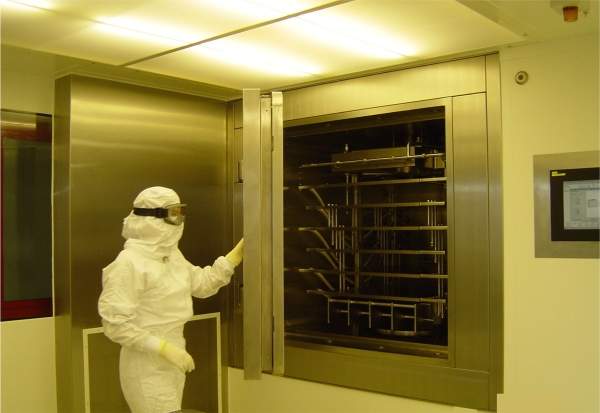 Freeze-dryer in the clean room.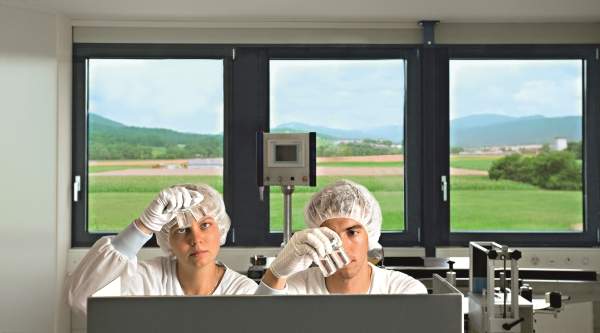 Visual inspection and packaging are performed by trained operators.
Scale-up from laboratory conditions to GMP-conforming manufacturing conditions
Aseptic filling / finishing
Lyophilisation
Clinical packaging
Physico-chemical and microbiological analysis
Stability studies
GMP storage
Sterile manufacturing (aseptic process or terminal sterilisation) / lyophilisation
Baccinex manufactures a wide range of liquid or freeze-dried sterile products such as:
Technical / pilot or non-GMP batches for non-human purpose
Clinical trial material (from phase I to phase III)
Commercial batches
Baccinex is able to manufacture sterile products either through aseptic processing or terminal sterilisation according to the following filling capabilities:
Ampoules size: 1ml – 5ml (up to 25,000 units per batch)
Vials size: 1ml – 100ml (up to 12,000 lyophilised units per batch)
Clean room design is adapted to enable freeze-drying of vials and also ampoules. We can provide development and optimisation of freeze-drying cycles.
Supply of clinical trial material
Because of its adapted facilities, Baccinex is specialised in clinical trial material production, from investigational medicinal products (IMP) or non-IMP GMP manufacturing for Phase I – III studies to clinical labelling, packaging and shipping. Visual inspection, labelling and packaging are performed manually, which allows tailor-made activities depending on each customer.
Baccinex has developed a specific know-how related to manufacturing of clinical material supplies:
Minimised loss of the bulk solution during manufacturing steps in order to transfer a maximum of solution in vials as usable drug product
Sharp management of different products and batch segregation in order to avoid any risk of cross-contamination between products
Use of exclusively disposable and dedicated material in direct contact with product
Highly trained operators in order to safely switch from one customised process to the next
Pharmaceutical development and optimisation services
Thanks to its closely related production and quality control activities, Baccinex can offer different development and/or optimisation services such as:
Consultancy for transition from research laboratory to GMP environment
Optimisation of freeze-drying cycles
Scale-up to GMP process
Compatibility / adsorption studies with filter / medical devices
Transfer of analytical methods
Stability studies according to ICH conditions
Physico-chemical and microbiological activities for release / stability testing
Baccinex is able to perform a wide range of analysis in its quality control laboratory, from the analysis of starting materials to the in-process controls (IPC) and the release analysis of the finished sterile products. Pharmacopoeial methods can be carried out, and other methods can be validated and subsequently used in routine.
The quality control laboratory is divided into two parts:
A physico-chemical laboratory enabling most of the analysis commonly used: pH, osmolality, HPLC, IR-spectroscopy, UV/VIS spectrometry, sub-visible particles, conductivity, potentiometry, viscosity, Karl-Fischer, TOC, etc.
A microbiological laboratory in charge of sterility, endotoxins and bioburden testing, but also reading of media fill tests, analysis of environmental monitoring during GMP production, in-house identification of microorganisms, etc.
Part of the quality control activities is dedicated to ICH stability studies: all equipments are in place to conduct stability studies according to regulatory requirements for the storage conditions and customer requirements for the analysis.
Quality-assured pharmaceutical contract manufacturing
We comply with highest international quality standards. Our quality assurance system is configured to allow continuous improvement of all departments. Our manufacturing site is regularly inspected by local health authorities and audited by customers.
We can perform the final release of GMP batches through our in-house Qualified Person.
GMP storage and temperature-controlled shipment of primary materials
Baccinex's facilities and cold storage allow GMP storage of primary materials and finished products at ambient temperature, 2°C to 8°C, -20°C or -80°C. The storage conditions are continually monitored.
Working with carriers specialised in temperature-controlled shipment, we can organise worldwide shipments of samples, finished products or clinical trial supplies.