Delpharm offers contract development and manufacturing (CDMO) services for drugs in solid, semi-solid, sterile liquid, non-sterile liquid and biotech dosage forms.
From the sourcing of active pharmaceutical ingredients (API) to packaging development and regulatory support, the company's project managers work closely with clients to offer flexible and cost-effective drug development packages.
Delpharm is one of the largest drugs manufacturers in Europe and produces more than 650 million units a year. These include medical devices, dietary supplements, generics and biotechnology, veterinary and over-the-counter products.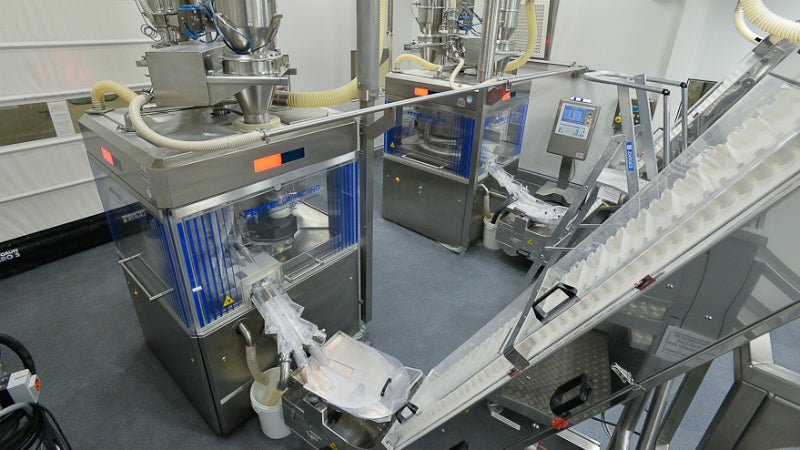 Delpharm is a contract development and manufacturing (CDMO) company with production sites in France, Italy and Belgium.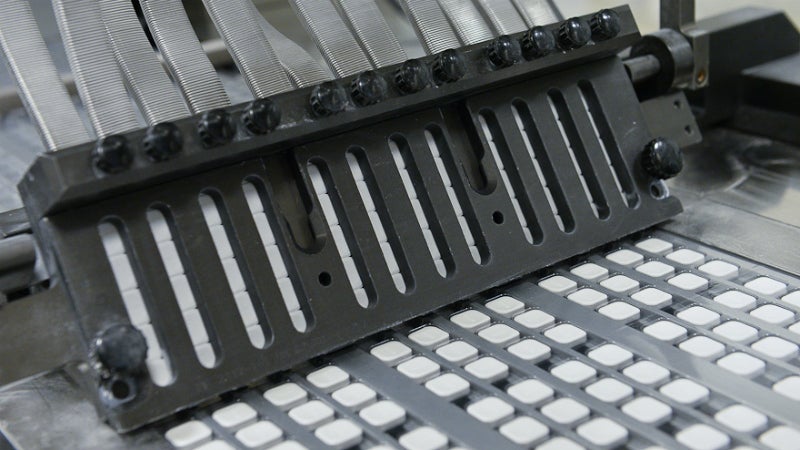 The company provides services such as regulatory support, active pharmaceutical ingredient (API) sourcing and packaging development.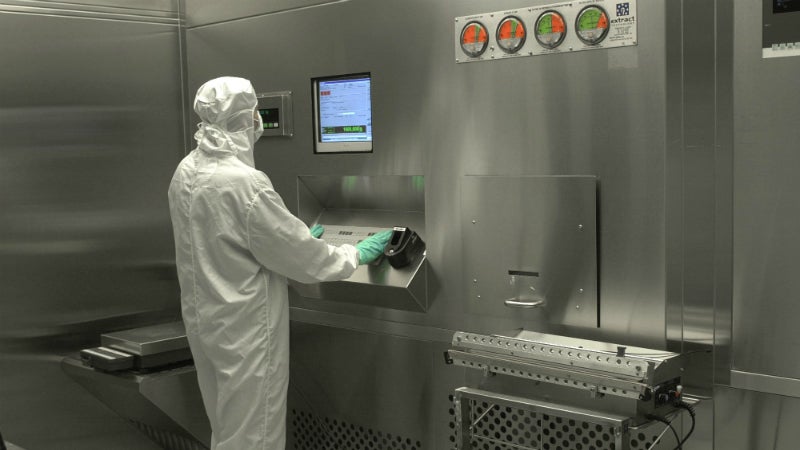 Delpharm is one of the largest drugs manufacturers in Europe.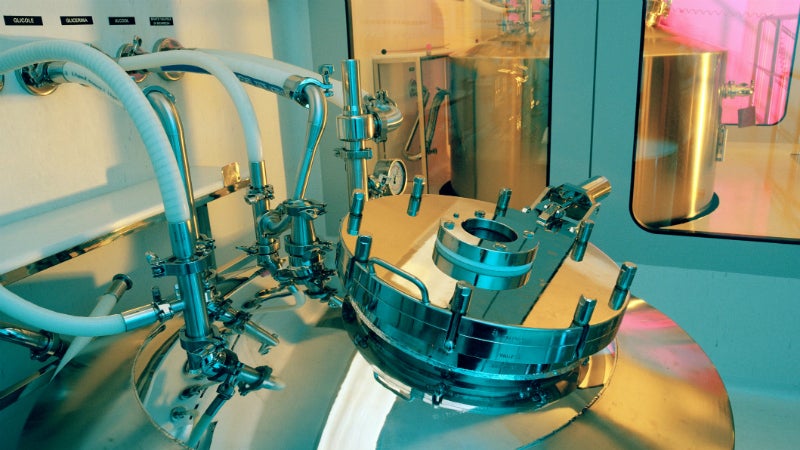 Delpharm has expertise in dosage forms such as hard capsules, sachets, powders and tablets.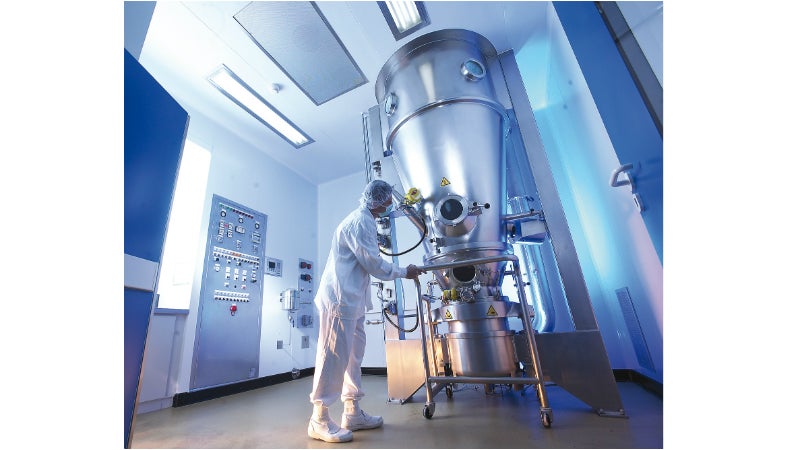 The company stores drugs in its climatic chambers, which can maintain temperatures ranging from 25°C and 40% relative humidity (RH) to 40°C and 75% RH.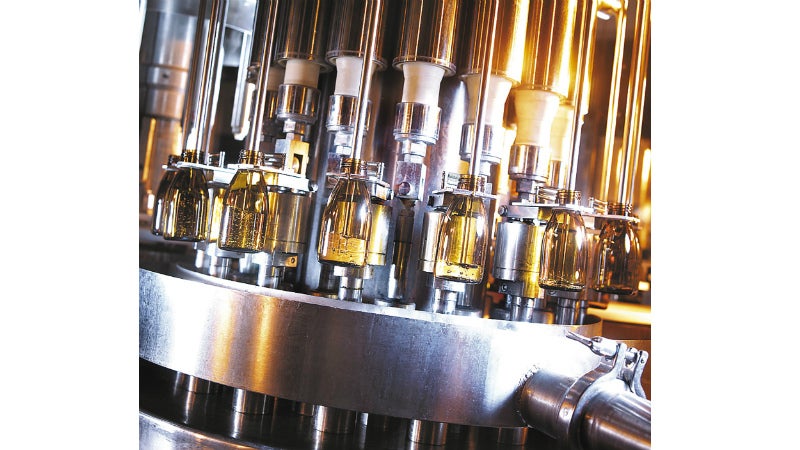 The company audits dossiers in preparation for regulatory submissions.
New drug product development
Delpharm optimises the development and manufacturing processes for new drug products. It continually reviews its practices to ensure high-quality solutions.
Clients choose from a range of innovative services, including galenical and analytical development, stability studies, clinical batch manufacturing and process validation. It can also scale-up processes to industrial-scale, meeting the requirements of a wide range of manufacturers.
Delpharm has expertise in dosage forms such as tablets, hard capsules, sachets, powders and injectables, as well as suppositories, semi-solids, suspensions and syrups. These are stored in the company's climatic chambers with conditions ranging from 25°C and 40% relative humidity (RH) to 40°C and 75% RH. Small climatic chambers are also available for accelerated conditions from 50°C to 60°C.
Regulatory affairs services for new drug development and manufacturing
Delpharm provides advice and regulatory strategy management services for new drug products.
The company performs technical and regulatory audits of dossiers, including the investigational medicinal product dossier (IMPD) and investigational new drug (IND) documents, marketing authority (MA) modules one to five, the electronic and non-electronic common technical documents (CTD), chemistry and manufacturing controls (CMC) module three, and centralised, decentralised, mutual recognition and national procedure documentation.
Delpharm also provides support for scientific advice meetings and represents clients in communications with regulatory agencies, managing submission procedures and maintaining renewals and variations IA, IB and II.
New and existing drug manufacturing services
Delpharm utilises its comprehensive network of factories to produce drug and medical device products for pharmaceutical companies worldwide. This service is available for new drug products and existing drugs that can be transferred to Delpharm.
The company's solid dosage form offerings include granules, sachets, capsules, pellets, and sugar-coated, film-coated, high-potency and effervescent tablets. Its semi-solid options include gels, creams, suppositories, soft-gel capsules and dressings.
Delpharm also offers liquid products, including non-sterile solutions, oral suspensions and sprays, sterile injectable ampoules, injectable suspensions, powders in vials and pre-filled syringe packaging.
In addition, Delpharm provides hormonal products in solid, semi-solid and liquid forms, as well as cytotoxic products in solid form.
Quality system management for pharmaceutical drug manufacturing
Delpharm aims to meet clients' cost, product quality and productivity requirements while also complying with pharmaceutical industry regulatory requirements. Examples include the good manufacturing practice (GMP) guidelines of Europe, the US, Japan, Brazil and China.
Its multi-level quality management system ensures the safety and efficacy of products with full transparency between Delpharm and the client.
Delpharm meets the requirements of authorities such as the European Medicines Agency (EMA), the French agency for veterinary medicinal products (ANSES-ANMV), the Brazilian health regulatory agency (ANVISA) and the US Food and Drug Administration (FDA), as well as the Japanese Pharmaceuticals and Medical Devices Agency (PDMA) and the Russian Ministry of Industry and Trade (MIT).
Purchasing and supply services
Delpharm manufactures pharmaceutical products to more than 110 countries worldwide. It handles customised, made-to-forecast deliveries, as well as deploys vendor-managed inventories.
The company measures the success of its supply chain services using the On Time In Full (OTIF) key performance indicator (KPI).
Delpharm is experienced in the preparation of land, sea and air freight management, as well as compliant with International Air Transport Association (IATA) standards.
Serialisation procedures for pharmaceutical contract manufacturing
Delpharm implements serialisation procedures at its manufacturing plants, meeting the requirements of pharmaceutical industries in Europe, South Korea, China, Brazil, Saudi Arabia and the US.
About Delpharm
Delpharm has more than 30 years' experience providing CDMO services from production sites in France, Italy and Belgium. With more than 3,400 employees, the company has a turnover of €650m and annually invests up to €40m to develop its innovative solutions.
Delpharm has acquired and developed 12 manufacturing sites, as well as one company that specialises in the development of marketing authorisations.