W. R. Grace & Co. (Grace) supplies high-quality fine chemicals, chromatographic resins, formulation excipients and active ingredient delivery technologies for contract development and manufacturing organisations (CDMOs) worldwide.
Our focus on innovation and advanced technical expertise is built on a 100-year history of exceeding customer expectations throughout the drug development process, from discovery to commercialisation.
If you find yourself facing a challenge, we can work with you to develop a solution that meets your needs.
Fine chemical services for pharmaceutical applications
Grace's Fine Chemical Manufacturing Services (FCMS) business is a premier CDMO that provides integrated pharmaceutical services through a network of North American facilities. We offer a full range of solutions for product development, project management, scale-up expertise, and other areas of custom chemical synthesis.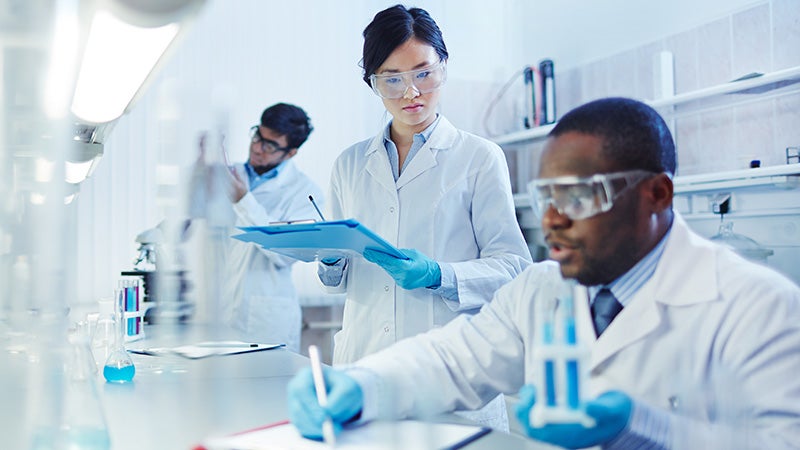 Grace prioritises innovation and advanced technical expertise in chromatography and fine chemical applications.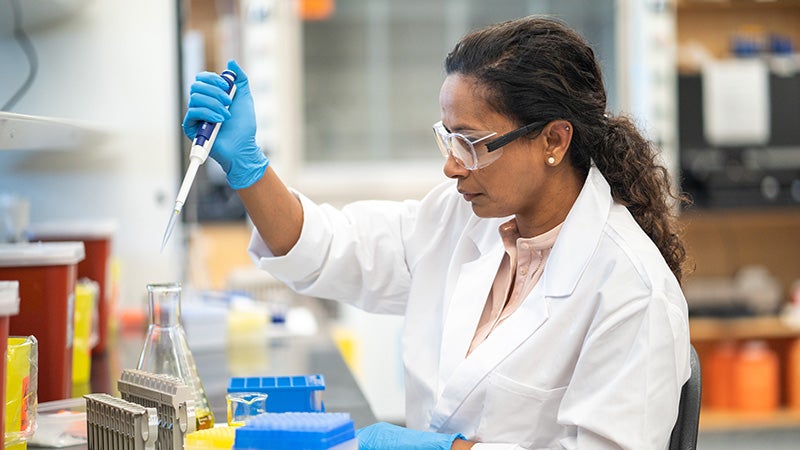 Our Fine Chemical Manufacturing Services provides API development and commercial manufacturing in line with good practice guidelines.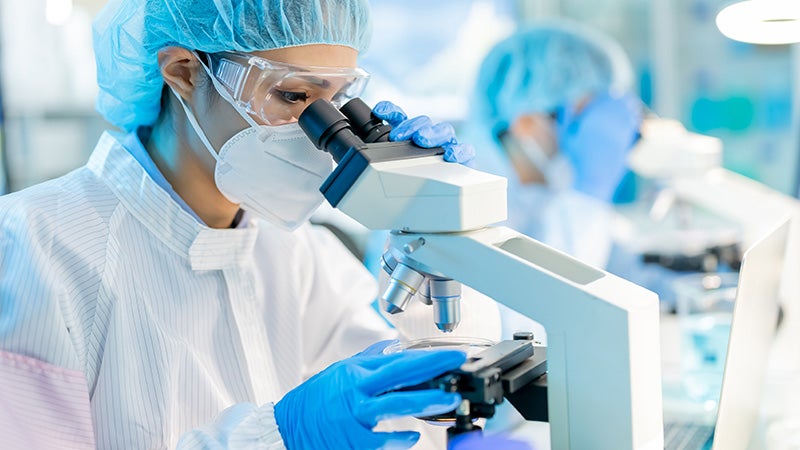 We offer a range of silica products that can be modified to meet our clients' needs.
Grace FCMS works to support CDMOs throughout the small molecule development cycle, from pre-clinical stages to current good manufacturing practice (cGMP) commercial manufacturing.
Our fine chemicals capabilities include:
Custom active pharmaceutical ingredient (API) development and commercial manufacturing in facilities that comply fully with cGMP guidelines
Generic APIs – 19 Drug Master Files (DMFs)
Custom food or dietary supplement development and manufacturing
Regulatory starting materials (RSMs) and registered intermediates synthesised on scales of up to 100mt a year for each project
Experience with chiral molecules, custom boronic acids, custom amino acids and protecting groups, solution-phase peptide synthesis, aminations, alkylation, and homogeneous catalysis via Suzuki coupling
World-class analytical capabilities
Grace's strategically located fine chemical facilities in Pennsylvania, Michigan and Oregon are designed to meet customers' quality, regulatory and confidentiality expectations. Their capabilities include:
Audited and qualified cGMP environment
Kilos-to-tonnes custom manufacturing
Scale-up expertise and technology
Expanded research and development (R&D) capabilities
ISO 9001 certification
Comprehensive selection of chromatographic resins
Grace's large portfolio of chromatographic resins provides you with a wide range of pore diameters, particle sizes and chromatographic phases. We offer engineering capabilities that allow particle properties to be fine-tuned to meet your specific requirements, as well as batch-to-batch consistency and reproducibility.
Our team develops chromatographic resins that can be used from analytical lab scale through to commercial scale and are certified according to the ISO 9001 standard.
Our products include:
DAVISIL® silica products, which come in granular form and are offered in a wide range of particle and pore sizes and in many phases from small to multi-ton quantities
DAVISIL Sphere silica, which is designed to be extremely robust and has narrow particle size distribution, resulting in highly reproducible, superior chromatographic performance
DAVISIL Extra Wide Pore (XWP) silica, which offers superior mechanical stability and large pore sizes with narrow pore size distribution, making it ideal for separations of large biological molecules
VYDAC® spheroidal silicas, which are well defined, highly pure and fully porous separation resins, with excellent selectivity and reproducibility for biopurification
VYKING™ paramagnetic silica, which features a novel particle design that clads a paramagnetic core with silica to eliminate the need for the chromatography, centrifugation, or vacuum filtration steps
Grace can also develop customised products to suit your specific needs, including custom bonding of chromatographic resins.
Highly effective formulation excipients
Grace's SYLOID® mesoporous silica particles have a unique combination of properties. We can fine-tune parameters such as pore volume, pore diameter, pore size distribution and internal surface area to modify functionality and meet your exact requirements.
Our team has an in-depth understanding of the pharmaceutical industry's quality and regulatory requirements. Our silica-based formulation excipients meet ICH guidelines on elemental impurities, the test requirements of the US Pharmacopoeia-National Formulary (USP-NF) for silicon dioxide and European Pharmacopoeia requirements for hydrated colloidal silica.
SYLOID® silicas are also listed on the FDA's inactive ingredient database and hold GMP quality standards certified by EXCiPACT®.
Innovative active ingredient drug delivery technologies
Grace's SILSOL® silica active ingredient delivery technology combines our extensive expertise in mesoporous silica gel, novel application methods and patent-pending technologies to expedite the screening and development of solubility-enhancing solid dispersions, with the added benefit of doing so with compendial, scalable and available silicas.
Compared with other methods such as particle size reduction, complexation, lipid-based systems, and polymer-based solid dispersions, our SILSOL® silica technology introduces techniques that are easier to screen and work in combination with existing technologies to improve usage and stability, which reduces the time needed to scale up.
We hold the following quality and regulatory certifications:
ISO 9001: 2015 certification
Excipact 2017 certification
cGMP manufacturing standard for pharma grades, fine chemicals and Vydac® products
Hazard Analysis and Critical Control Point (HACCP) certification for food grades
Halal and kosher certifications
About Grace
Grace understands that customer satisfaction is built on trust and credibility. Contact us through the 'Make an Enquiry' button above or via our website (linked under the Regional Offices tab) to see how we can help you.