Stelis BioSource®
CDMO Services for Biologics
Stelis BioSource™ offers contract development and manufacturing (CDMO) services for recombinant proteins and peptides.

Address
#293, Jigani Link Road, ,
Bommasandra, ,
Anekal Taluk Bangalore – 560 105,
India
Phone
Stelis BioSource® is the full-service CDMO division of Stelis Biopharma, a pure-play, independent biopharmaceutical company. With its end-to-end capabilities, Stelis is the ideal outsourcing partner for process development, cGMP manufacturing and aseptic filling of biopharmaceutical products. The company can handle all scales from early stages to pre-clinical, clinical and commercial, for recombinant proteins expressed in both microbial and mammalian systems.
Stelis has invested in state-of-the-art R&D and manufacturing facilities in Bangalore, India, a fast-growing, internationally recognised biopharma hub. We leverage the economic advantages of India –  high-quality workforce, lower factor costs, global outlook and proficiency in English to offer compelling and reliable service offerings. Stelis is backed by investors with deep experience in the global pharma-generics space underpinned with strong values of Quality, Integrity and Compliance.
Research and Development (R&D) services
Set-up in 2014 with 22,000ft² of lab space, Stelis BioSource®'s modern R&D facility in Bangalore offers a wide range of capabilities and employ scientists with the competency and experience necessary to develop biopharmaceuticals to Regulated market standards.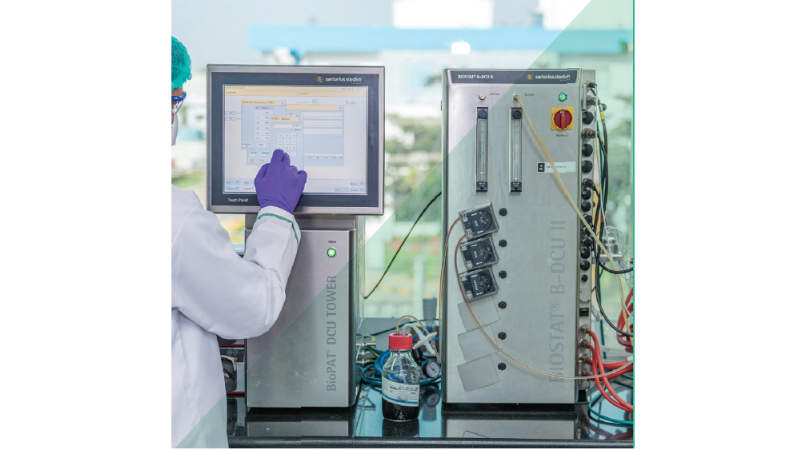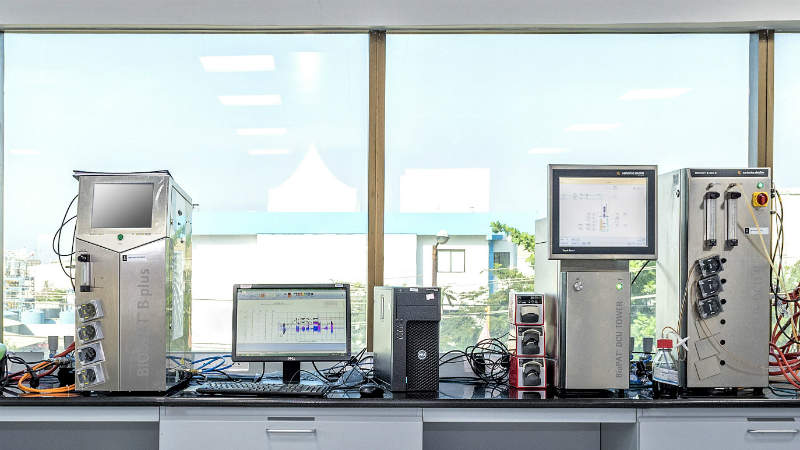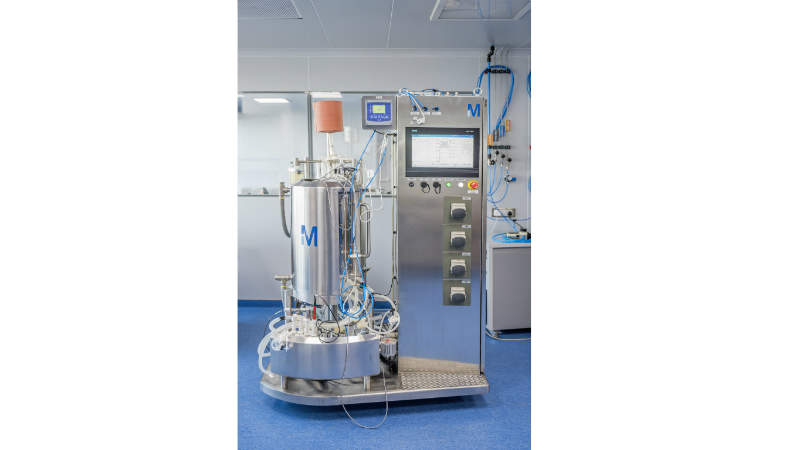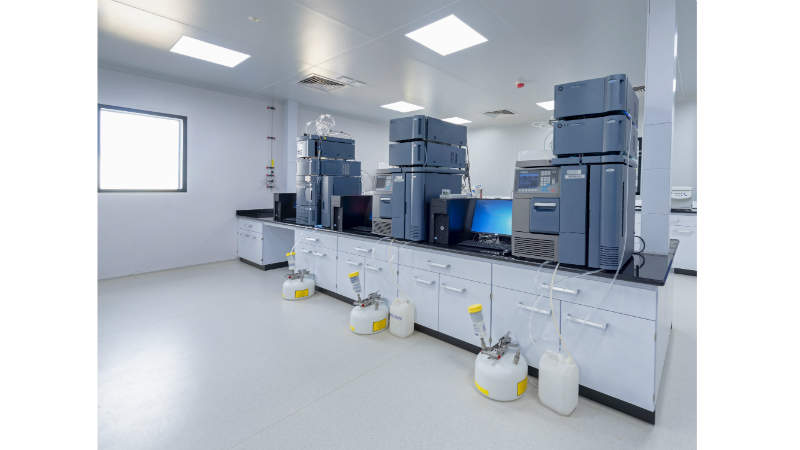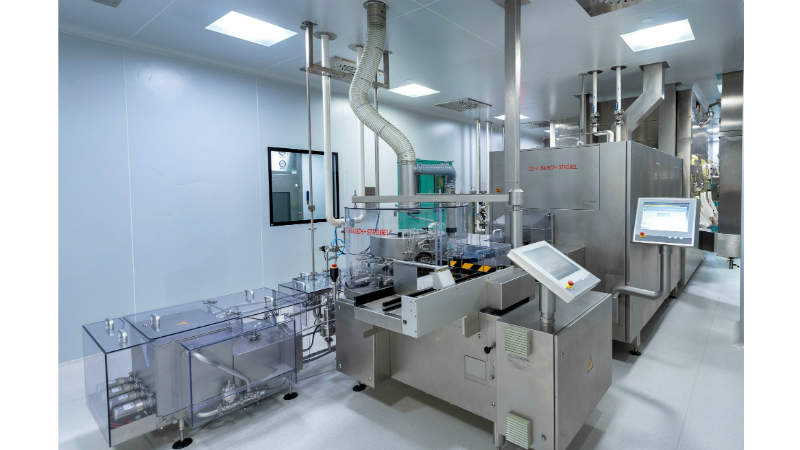 The facility is designed to handle up to Biosafety Level 2 (BSL-2) organisms and is certified to meet the International Standardisation Organisation (ISO) 9001: 2008.
The cell line and process development in microbial and mammalian systems is supported by extensive physico-chemical and bio-analytical characterisation capabilities. Other services include scale-up and process optimisation to ensure seamless transfer of process to commercial scale manufacturing. The company's early stage development offerings include cell banking and characterisation.
Process development and scale-up services
Stelis BioSource® has invested in high-performance technologies that support robust and efficient processes for both microbial and mammalian systems.
The company's upstream process development services include production clone finalisation and media screening; optimisation of bioprocesses to establish high yields of target proteins, expressing proteins as inclusion bodies, periplasmic, secreted or soluble in microbial expression system; mammalian process scale-up in 100% disposable systems with batch, fed batch and perfusion modes of production; establishing critical and key quality attributes for the process.
Stelis BioSource®'s downstream/purification process development services include establishing high-recovery purification processes of complex proteins; development of filtration processes such as ultrafiltration, diafiltration and hollow fibre filtration; providing depth and crossflow modes, generating final drug substances in both liquid and lyophilised formats.
The company's scale-up and tech-transfer services include optimising bioprocesses based on quality-by-design (QbD) principles, developing process analysis technology (PAT) for both mammalian and microbial processes, performing efficient tech-transfer to either the customers' or Stelis BioSource®'s manufacturing facility, and providing process characterisation studies using scale-down models.
Formulation development services
Stelis BioSource® is experienced in developing injectable formulations in vials, prefilled syringes and cartridges.
Its capabilities include excipient screening and pre-formulation studies, stability studies at different temperature conditions meeting International Conference of Harmonization (ICH) guidelines, analytical characterisation of formulations and comparison studies and stability analysis.
cGMP manufacturing services
Stelis BioSource®'s state-of-the-art, 200,000ft² commercial scale bio-manufacturing facility in Bangalore, has the capability to produce simple and complex recombinant biotherapeutics from both microbial and mammalian cell culture systems.
The facilities are designed to meet industry guidelines worldwide, including the US Food and Drug Administration (FDA), the European Medicines Agency (EMA) and the World Health Organization (WHO).
The microbial production suite follows a hybrid model with conventional SS fermenters (Sartorius) in the Upstream and with both single-use and conventional systems in the downstream. The upstream capacities are 50l, 300l and 1,000l.
For mammalian cell culture manufacturing, Stelis adopts the latest single-use technology of Merck-Millipore for both upstream and downstream operations. This allows greater production flexibility and reduces likelihood of cross-contamination, thereby improving compliance and facilitating quick changeovers. Starting with 2 bioreactor train line-ups from 50l, 200l and 2,000l plans are in place to add 2 more lines.
The facility is also capable of handling batch, fed-batch and perfusion fermentation with pre and post viral segregation single-use flow path chromatography system (Merck Millipore); viral-filtration, ultra-filtration and dia-filtration.
Aseptic fill/finish services
Stelis BioSource® develops drug substances (DS) and active ingredients into stable formulations and fill/finish injectable formats. Its high-end filling lines are integrated with isolators to meet clinical and commercial requirements.
The pre-filled syringe and cartridge lines are both from Bausch & Strobel with integrated Steriline isolators and individual capacities of 10 million and 20 million per annum, respectively, on a single-shift basis.
The vial line is from Tofflon and features an integrated isolator and lyophiliser with a capacity of ten million per annum on a single-shift basis.
The packaging line comprises labelling and syringe assembling machines from Bausch & Strobel, and a blistering and cartoning line from IMA with capacities of 10 million cartons per annum on a single-shift basis.
Stelis BioSource® also provides cold chain inventory management through dedicated warehouses at the facility.
Analytical development and validation services
Stelis BioSource®'s analytical lab features state-of-the-art equipment offering high-end analytical tools and methods for the characterisation of complex biologics and CDMO services.
The division specialises in performing orthogonal analysis using spectroscopic and spectrometric methodologies, developed in compliance with ICH, FDA and EMA guidelines.
Stelis BioSource® also offers validation services, in-process release testing, stability analysis, bioassay development and in-process analytics.
Quality control and testing services
Stelis BioSource® offers on-site cGMP analytical and microbiological testing services to support in-process and release requirements, as well as characterisation of reference and finished products to meet analytical comparability requirements.
The company's testing capabilities include, raw materials, consumables and packaging materials, in-process and release testing, analytical method qualification and validation using ICH and the US FDA guidelines, as well as complex bioassays, including cell-based immunological assays, protein characterisation, microbiological testing and stability testing as per ICH guidelines.
Stelis Biopharma
#293, Jigani Link Road,
Bommasandra,
Anekal Taluk Bangalore – 560 105
India



Telephone Number




Email Address




Links