Aptalis Pharmaceutical Technologies Co-Sponsors 2013 Controlled Release Society's Young Investigator Award at 40th Annual Meeting and Exposition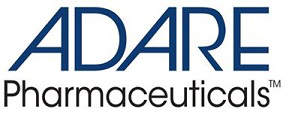 Aptalis Pharmaceutical Technologies, a business unit of Aptalis Pharma that focuses on developing patient-optimised oral products utilising its proprietary pharmaceutical technologies and development expertise, hasa announced its co-sponsorship of Controlled Release Society's Young Investigator Award. The award will be presented during the 40th Annual Meeting and Exposition of the Controlled Release Society 21 – 24 July 2013 in Honolulu, Hawaii.
2013 CRS Young Investigator AwardAptalis Pharmaceutical Technologies, co-sponsor of the 2013 CRS Young Investigator Award, joins the Controlled Release Society in recognising Ali Khademhosseini, MASc, PhD, Associate Professor of Medicine at Harvard-MIT's Division of Health Sciences and Technology and Harvard Medical School, Brigham & Women's Hospital and Associate Faculty at the Wyss Institute.
Dr Khademhosseini is developing micro and nanoscale technologies to control cellular behavior for tissue engineering and drug delivery applications. He has published over 220 peer-reviewed papers and 160 abstracts. He has received numerous awards, including the NSF Career, PECASE, ONR Young Investigator, Colburn, Y. C. Fung, IEEE EMBS, and IEEE Nanotechnology awards. He received his PhD in bioengineering from MIT, and master's and bachelor's degrees from University of Toronto, both in chemical engineering.
The Young Investigator Award recognises a CRS member, who has made outstanding contributions in the science of controlled release, and who is 40 years of age or younger in the year the award is presented.
Dysphagia can affect many people throughout their lifetime and may compromise medication adherence.
For pharmaceutical manufacturers and healthcare providers, non-adherence to medication is a significant concern.