Formac Pharmaceuticals is a leading drug delivery company offering a unique mesoporous silica-based technology to enhance the oral bioavailability of poorly water-soluble active pharmaceutical ingredients (APIs).
In 2011 Formac entered into a strategic partnership with WR Grace & Co, a leading global supplier of specialty chemicals and materials. The partnership combines the cutting-edge drug delivery expertise of Formac with the 150 years of silica design and manufacturing knowhow of Grace.
Harnessing the potential of our continuously expanding pool of high-performing, safe and IP-protected silica materials, we can provide you with a robust formulation, tailored to meet the requirements of your water-insoluble API. Whether you are looking to support discovery programmes and clinical development or to reformulate an existing drug, we are dedicated to finding the right formulation.
Mesoporous silica technology
Our technology is based on the use of mesoporous silica materials that serve as stabilisers for the amorphous form of the API. By impregnating the hydrophilic silica material with a concentrated API solution in a volatile solvent and subsequent evaporation of the solvent by vacuum drying, the API is deposited into the internal mesopore system of the carrier.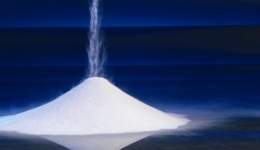 Formac and Grace have entered into a partnership to jointly develop new mesoporous silica-based drug products.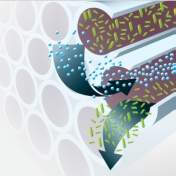 On contact with the gastrointestinal fluids, capillary forces draw water into the pores, causing rapid dissolution of the amorphous API that is coated onto the silica surface.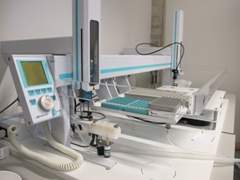 Formac's formulation evaluation platform. Loading of the API onto the most preferable silica material(s) and subsequent in-vitro dissolution testing is fully automated and can be done at milligram scale.
Results of an internal development programme: a Formac formulation for fenofibrate outperformed a marketed product (Lipanthyl®) in a comparative oral bioavailability study in 12 healthy human volunteers.
Confinement to the mesopores, which are only a few times wider than the API itself, results in a suppression of recrystallisation of the API. As such, our mesoporous silicas are excellent stabilisers for amorphous APIs.
On contact with water, the confined, amorphous API, which is spread out over the large internal surface of the carrier, dissolves rapidly to subsequently diffuse into the bulk medium. This release process is associated with the generation of supersaturation of the API, which offers the potential to improve oral bioavailability.
Key features of our technology include:
Excellent physical and chemical stability
High API loading capacity
Applicability to a broad range of APIs
Feasibility studies – early formulation development
In circumstances where API availability is limited and timelines are tight, developing an enabling solid dosage form for preclinical assessment can be a challenging task. After more than five years of intense research and over 50 projects focused solely on the formulation of poorly soluble APIs with mesoporous silica, we have developed a rational approach that allows us to make a rapid decision on a suitable formulation.
Our custom-made, miniaturised formulation evaluation platform helps us in making this decision while consuming less than 500mg of API.
Formulations to be used in preclinical research programmes are manufactured at our facilities in Leuven, Belgium, and supplied directly to your facilities or to your CRO. Feasibility studies and early formulation development work are conducted under a competitive fee-for-service mode.
Clinical manufacturing
After successful demonstration of the performance of our formulation in preclinical research, we can produce clinical material through our extended network of leading manufacturing organisations. Alternatively, the processes for loading the API onto the silica carrier and subsequent preparation of the dosage forms can be transferred, so that clinical batches can be produced at your facilities or at your preferred CRO/CMO.
Partner with us
Utilising our powerful mesoporous silica technology, we are committed to facilitating the development of your poorly water-soluble API. We provide timely, top-quality and cost-effective services, and offer flexible and competitive licensing opportunities. Please use the contact details below to send us your business enquiry.