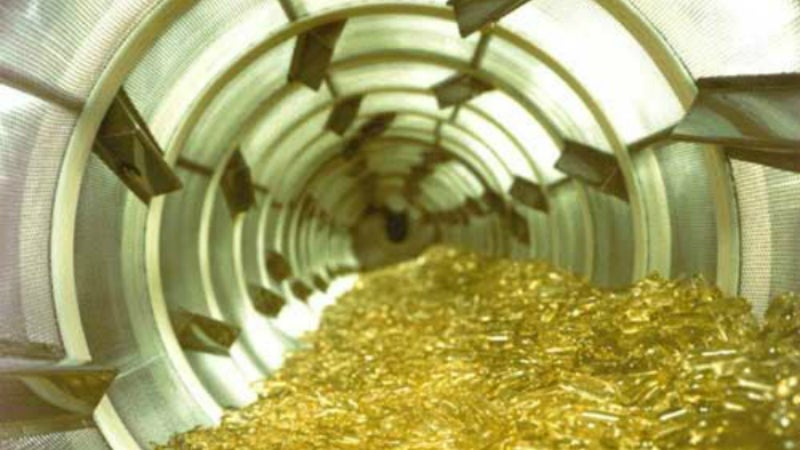 Pharmagel Technology develops Softgel Technology for pharmaceutical, nutraceutical and cosmetic products.
Softgel – protection for oral dosage potency and shelf-life
The softgel (soft gelatine) capsule is a one-piece, hermetically sealed shell wall filled with oils and non-aqueous liquids, plus solids in a paste or solution form.
The shell gives a unique strength and durability to softgels, and in addition protects the inner fill material from atmospheric oxidation that compromises other oral dosage forms in terms of potency and shelf-life.
Softgel has become widely used in prescription and OTC pharmaceuticals, plus also in nutraceuticals, because of the following advantages: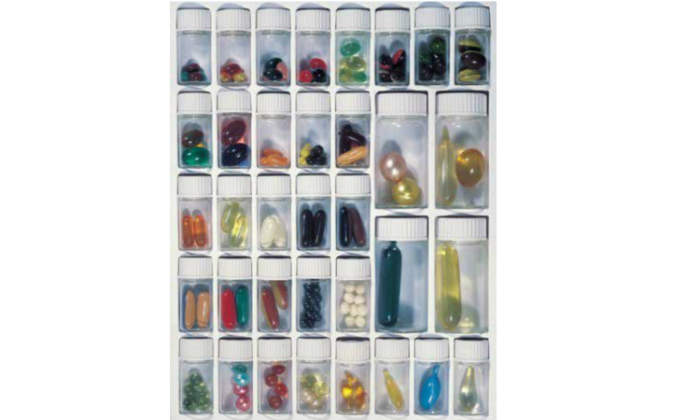 Softgels are available in an infinity variety of sizes & shapes: in single or two colours, opaque or transparent.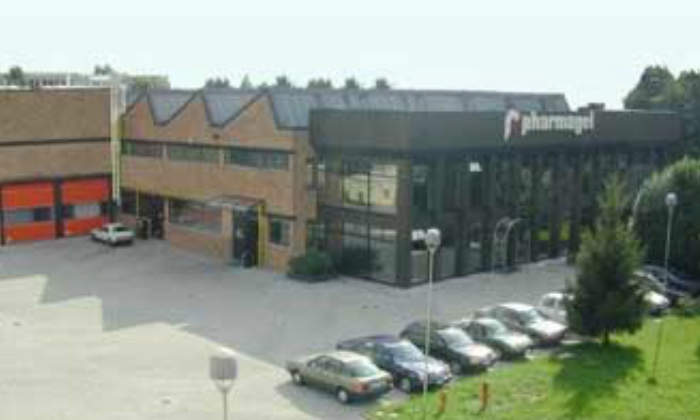 Pharmagel Technology Lodi (Milan) Headquarters.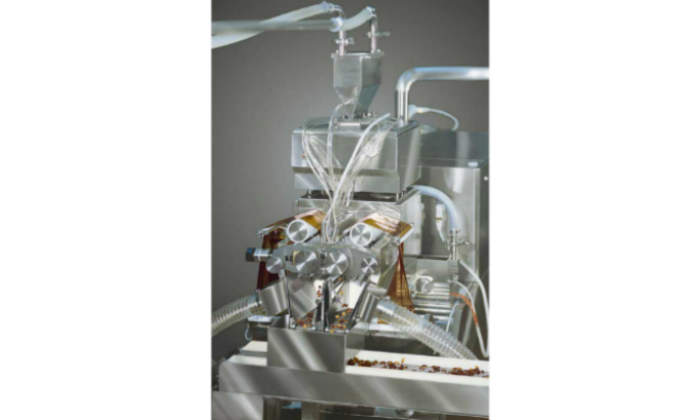 Front view of Pharmagel's Encapsulating Machine.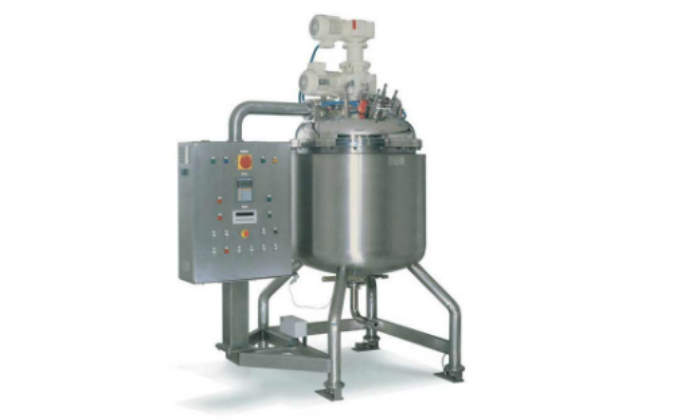 Melter 500 L for accurate mixing and melting of capsule base preparation.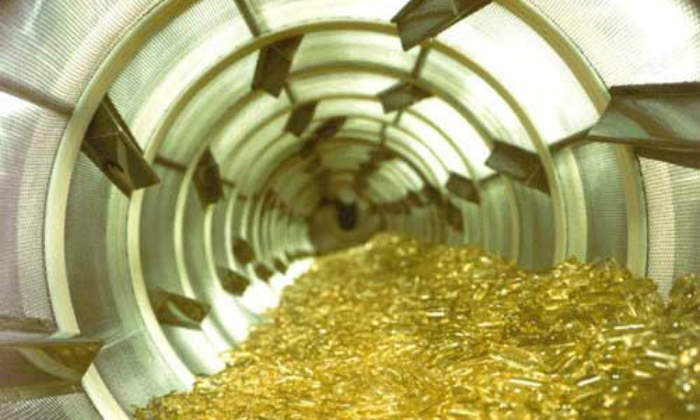 Inside view of Pharmagel Technology fluid bed tumble drier.
Improved bioavailability
Easier to swallow
Better consumer confidence
Elegant appearance
Masks odours
Longer shelf life
Rapid action
Easy and flexible formulation
Semi-turnkey softgel encapsulation plants
Pharmagel Technology is the leading supplier of semi-turnkey softgel encapsulation plants worldwide, having been engaged in the research and development of encapsulation lines and the formulation of softgels for four decades.
Pharmagel Technology's softgel encapsulation equipment is used in 24 countries on 5 continents. Many of the plants have been completely redesigned and supplied with technology and training by Pharmagel Technology. This experience combined with our many decades of experience in the industrial production of softgels, enables Pharmagel Technology to give clients a unique and unrivalled guarantee of industrial manufacturing success in their own markets.
The Pharmagel Technology range of softgel encapsulation lines and ancillary equipment, combined with Pharmagel Technology's technology and knowledge of the worldwide softgel market, offers clients a service of unrivalled quality and capability. That is especially important with the increasing use of softgels over the past two decades in the pharmaceutical, nutraceutical, cosmetic and leisure industries.
Softgel encapsulation machinery
The MK3 range of Softgel lines represents a new generation of rotary die encapsulation machines designed to comply with international GMP and with the capability to make all capsule types, with a performance capability of up to 450 million softgels per year (typical 7.5 minimum oval size).
Pharmagel Technology production process
Fill and capsule base preparation – These two phases are the key for a successful encapsulation process. Using the example of the most complex fill type, complex pastes such as multivitamins /minerals or herbal extracts; these must be processed with proper specification mixing, refining and homogenising equipment and procedure, under vacuum. Particle size and viscosity are optimised for easy and accurate encapsulation. GMP equipment design with proven clean-in-place (CIP) systems is also vital to avoid cross-contamination between products.
Capsule base preparation is a critical process as it directly affects capsule shape, appearance and seam strength.
Encapsulation and drying – Encapsulation is obviously the most critical phase for the production of a perfect softgel capsule batch. The rotary die process, which has been perfected by Pharmagel Technology more than four decades, is a continuous single operation, because with the rotary die process the softgel capsule is formed and filled in a single step under conditions of low humidity and accurately controlled temperature.
Following encapsulation, softgels undergo drying – firstly fluid bed drying for approximately two hours followed by one to three days tray drying.
Inspection – With Pharmagel Technology, batches require little inspection and sorting with Pharmagel Technology's automatic sorting machines specially designed to automatically inspect capsules at high speed and with minimal labour costs.
Pharmagel Technology services
Pharmagel Technology guarantee – advanced technologies and equipment, GMP encapsulation plant design, accurate selection of capsule raw materials, intelligent choice of excipients, and experienced design of formulations.
We outline below our project technology transfer services:
Engineering
Preliminary Plant layout
Design and drawing of a complete softgel manufacturing facility
Detailed technical documentation
Supply of all manufacturing, ancillary and analytical equipment
Provide operation manuals and Sop's
Supervise Plant design and equipment installation
Installation qualification (IQ) and operational qualification (OQ)
Technology
New softgel capsule product formulation and manufacturing procedures
Experimental trials
Pilot batch production
Stability tests
Product master files in accordance with the requirements of major international health authorities