Balda Medical
Dosage Solutions for Solid Dispensing
There is no single pill for everyone – mini-pill dispenser ensures optimum dosage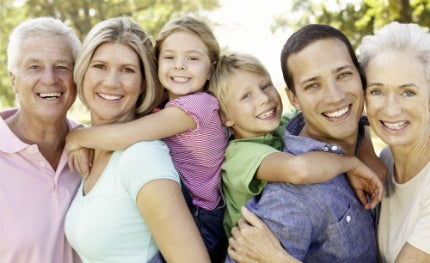 Balda Medical provides a comprehensive range of customised drug delivery and dosing devices. The company is a single source supplier for the whole process, from the initial product idea to mould making, from automation planning to cleanroom production under GMP regulations, customised packaging and worldwide logistics.
Injection-moulding technologies
Our vertically integrated service portfolio ensures on-time project implementation, from the initial idea to mass production. It includes:
R&D capabilities and product experience
Any degree of automation, depending on volume, for assembly of devices or subassembly units including electronics
Full supply chain management, packaging and logistics
All recommended certificates in place (ISO 9001, ISO 13485, ISO 15378, MDD 93/42/EEC, cGMP, FDA registered, ISO 14001, OHSAS 18001)
Member of the global Balda Group
Our adherence to global regulatory standards, such as FDA requirements and CE marking, is highly appreciated and ensures problem-free product placement in global markets, from product development via mass production to EOL.
Advanced packaging, drug delivery and dosing systems
With many years of in-depth experience in product development, our special expertise is in advanced packaging, drug delivery and dosing systems. Key requirements for our customers are topics such as medication compliance, prevention of contamination, dosing accuracy, counters, child protection, anti-counterfeiting, ergonomics and design for manufacturing.
Product examples include:
Injection systems
Syringes
Twist-and-break tubes
Connectors
Drug container / blister cases / tablet cartridges
Inhalers
Dispenser for powder / liquids / gels
Pill dispensers
There is no single pill for everyone, the mini-pill dispenser ensures optimum dosage.
Mechanical mini tablet systems (mMTS) for solid oral medication
The mechanical Mini Tablet System (mMTS) is intended for dispensing solid oral medication to enhance intake compliance through accurate and reliable dosing. mMTS is a convenient device to enhance compliance by ensuring the correct dosage of mini tablets. The amount of tablets per dosage can be easily adjusted at home or pre-fixed at the pharmacy, with space for up to 20.
This device will support the acceptance of mini tablets at home, by patients and carergivers.
The mMTS is re-usable and can be adapted to any standard pharma bottle or jar (e.g. SP-400; DIN 28). Your unique design features and additional features such as child-proofing can be customised.
Simplified mini tablet system (sMTS)
The simplified Mini Tablet Dispenser (sMTS) has been designed to dispense solid oral medication, aiding the user in achieving better compliance through controlled dosing.
It carefully separates mini tablets, with its layout providing an easy visual control by lining up the separated tablets. Dosage checking can be supported with an integrated scale to count up to ten tablets.
The sMTS can be reused and adjusted to standard bottles (e.g. SP-400; DIN 28), allowing customisation.
Due to its lesser complexity, this unit is a more economical option for the daily use at home and while travelling. Its ergonomic shape allows for a one-handed operation.
Miniature simplified mini tablet system (mini-sMTS)
The mini-sMTS is the smaller version of the sMTS. Fitting to small standard bottles (e.g. 10ml; DIN 18), it can be used to dispense solid oral medication with more accurate and controlled dosing.
The mini-sMTS device separates mini or micro tablets and lines them up. Visualisation can be supported by an integrated scale to count up to six tablets. It is also reusable and can be customised to meet specific demands.
It is a cost-effective device, which can also be adapted for homeopathic globules.
Globule mini tablet system (gMTS)
The globule Mini Tablet System (gMTS) fits onto small standard bottles (e.g. 10ml; DIN 18), which are widely used with homeopathic globules. It can help achieve a more accurate and controlled dosing and dispensing of solid oral medication.
After gently separating the mini tablets or globules, the gMTS device lines up to eight the tablets. It can also be reused.
Its low-complexity reduces costs and it is particularly suitable for travelling.
Press Release
Balda Medical will be attending Medical Design and Manufacturing West.
Read more
Balda Medical GmbH & Co. KG