Protak Scientific
Enzyme Indicators for Hydrogen Peroxide Decontamination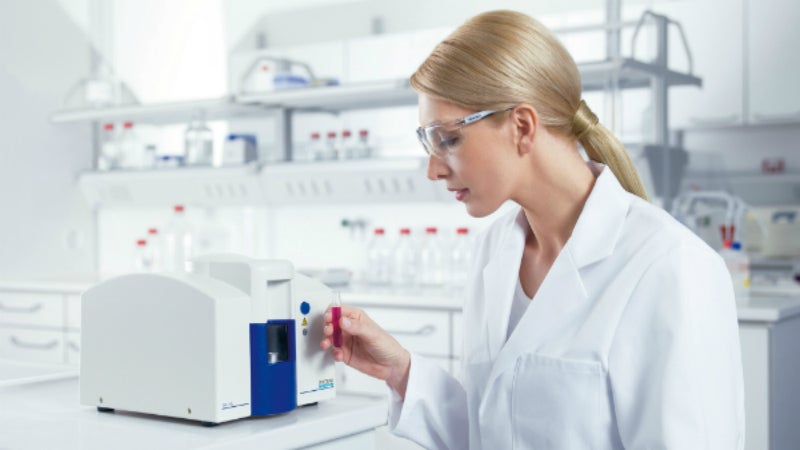 Protak Scientific provides enzyme indicators (EI) for hydrogen peroxide decontamination in the pharmaceutical industry.
Enzyme indicators for the pharmaceutical sector
Protak Scientific is the globally exclusive commercialisation partner for the introduction and development of enzyme indicators.
EIs deliver quantifiable test results faster than biological indicators (BI) and can decrease the waiting time to two minutes, compared to seven days using BIs.
As a base element of thermostable adenylate inase (tAK), EIs save time, money, and potentially lives.
Enzyme indicators perform the same function as BIs, which are currently the industry standard that uses geobacillus stearothermophilus to verify decontamination performance.
Quantifiable data capture
Protak Scientific offers EI readers to provide quantifiable, linear readings that provide users with more information than BIs.
EIs can act as early warning systems and undertake performance monitoring and threshold release, as well as automatic data capture. Validation and control are involved in all stages of the EI decontamination process for complete assurance.
Non-biological and free of endotoxins
Enzyme indicators are processed in a critical control environment and remove endotoxins, while containing no bacteria. They are not a toxicological risk, which means they can be used in any part of the process.
With a range of different versions available, Protak has a suitable indicator for all processes applications.
EIs offer complete assurance by continually monitoring and verifying the process, as well as providing quantifiable data.
About Protak Scientific
Protak is interested in finding a few select pharmaceutical partners to help spearhead the advancement of this new technology as EIs represent a multi-million pound investment currently protected globally by more than 30 patents.
The process and technology have undergone extensive trials and the company is ready to launch the technology to industry.
Press Release
Protak Scientific has announced it will be attending Pharma Integrates 2017.
Read more