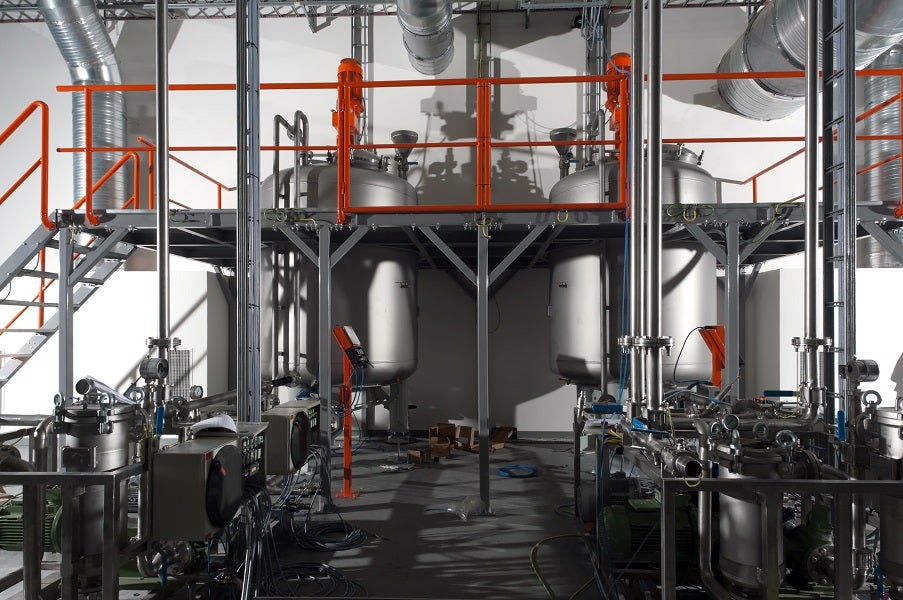 Tempco works with and supports pharmaceutical companies in monitoring the temperature and thermal power of production processes and energy recovery.
We study and develop systems and solutions for cooling, heating, temperature monitoring and heat exchange in different industrial production processes, as well as design systems according to custom flexibility criteria.
We aim to supply our customers with the most standardised solutions possible, which can be adapted to their specific needs to optimise customisation options.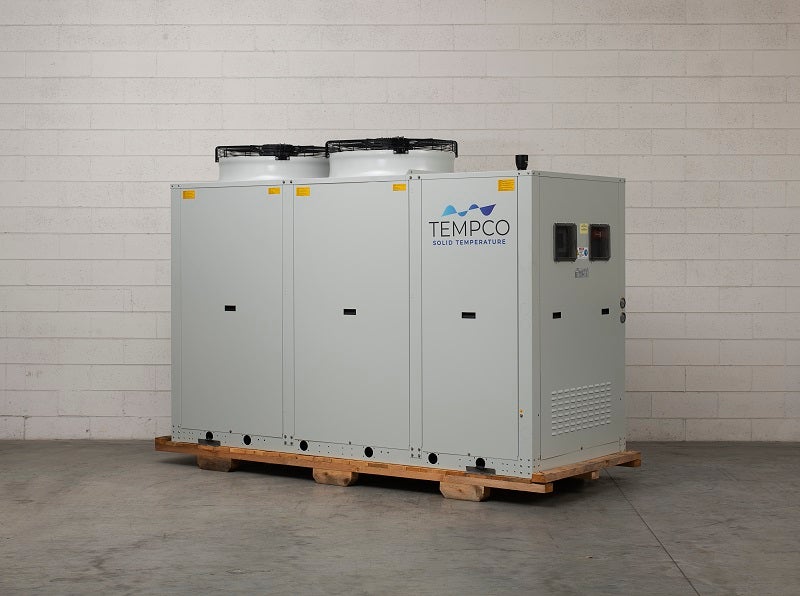 Tempco's chiller solutions can cool pharmaceutical reactors down to -30°C (-22°F).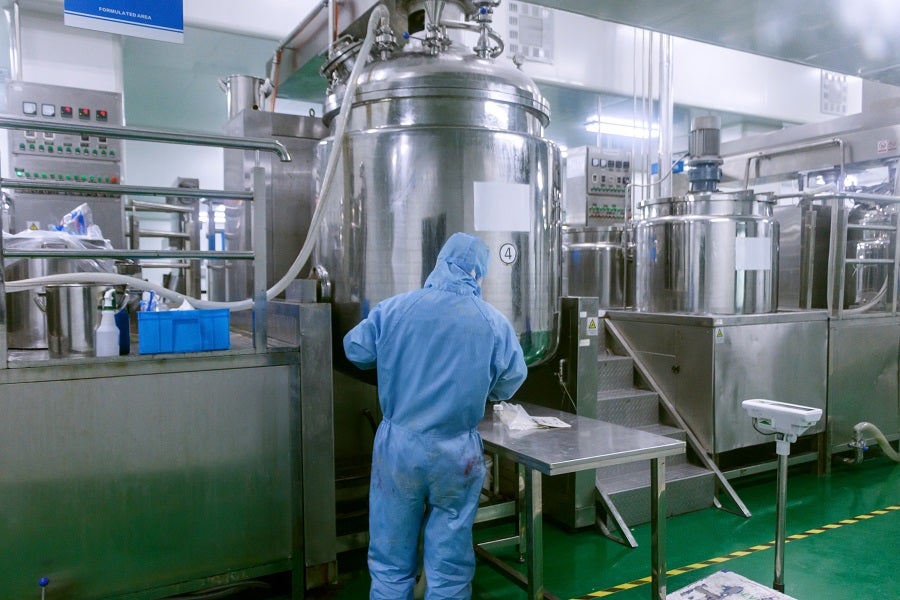 Our package units can be designed, built and sold either skid-mounted, standard or tailor-made.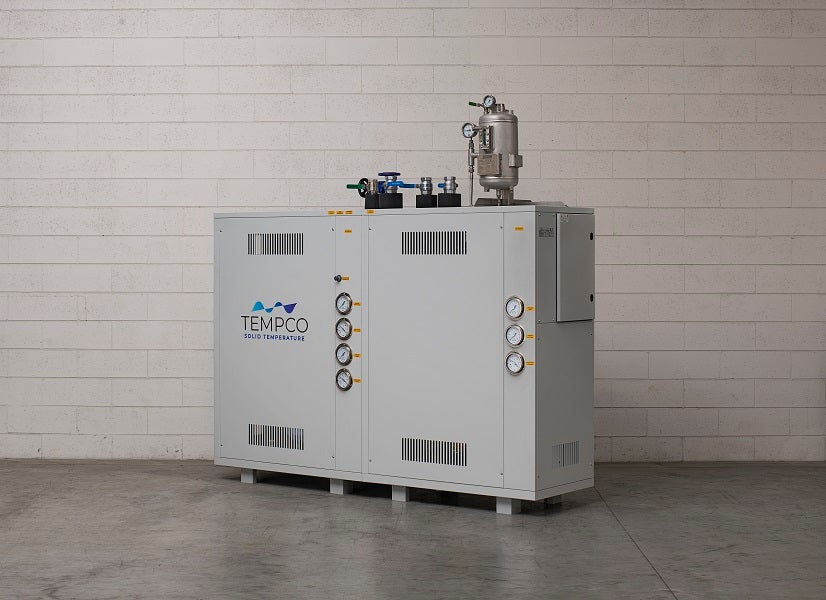 Our multi-purpose TREG thermoregulator units are safe-area and ATEX-certified.

We aim to meet customer needs and produce reliable, efficient machines that are easy to use and service.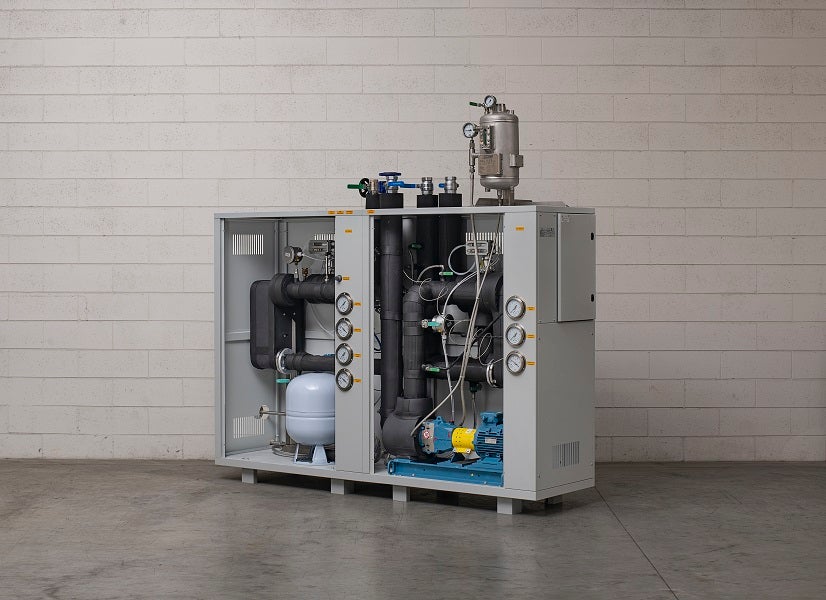 The TREG temperature monitoring units are suitable for the pharmaceutical, laboratory and chemical industries.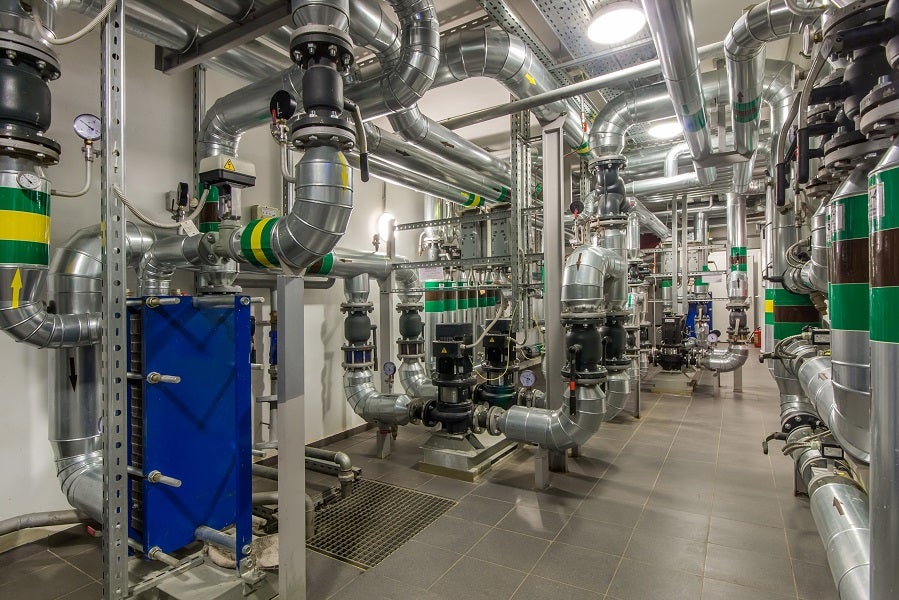 Tempco's TREG Smart Thermoregulating Box (STB) can regulate system temperature from a remote centralised system.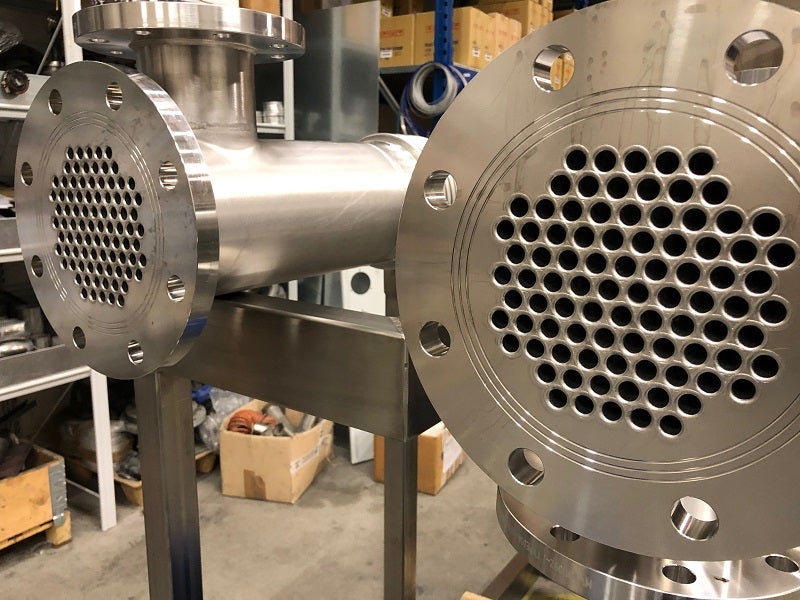 Tempco aims to provide the most standardised solutions possible, which are adaptable to customers' needs.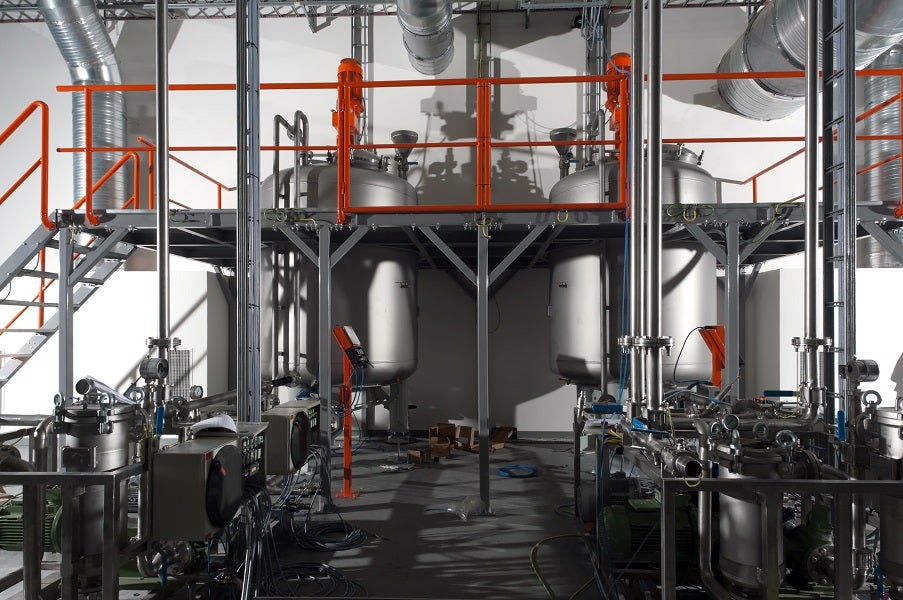 Our TREG units can be used to produce active pharmaceutical ingredient (API) batches.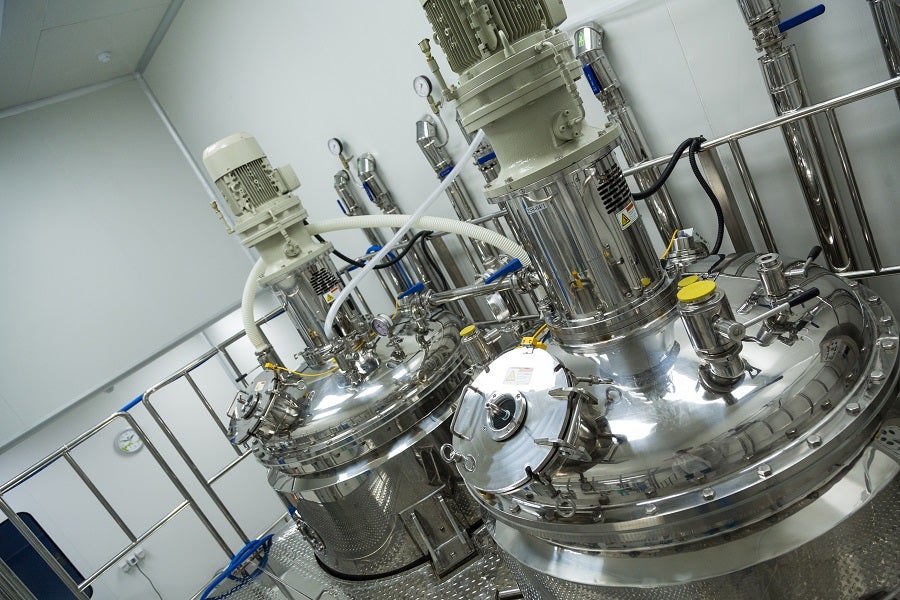 Our solutions guarantee high precision in process temperature control in both the heating and cooling phases.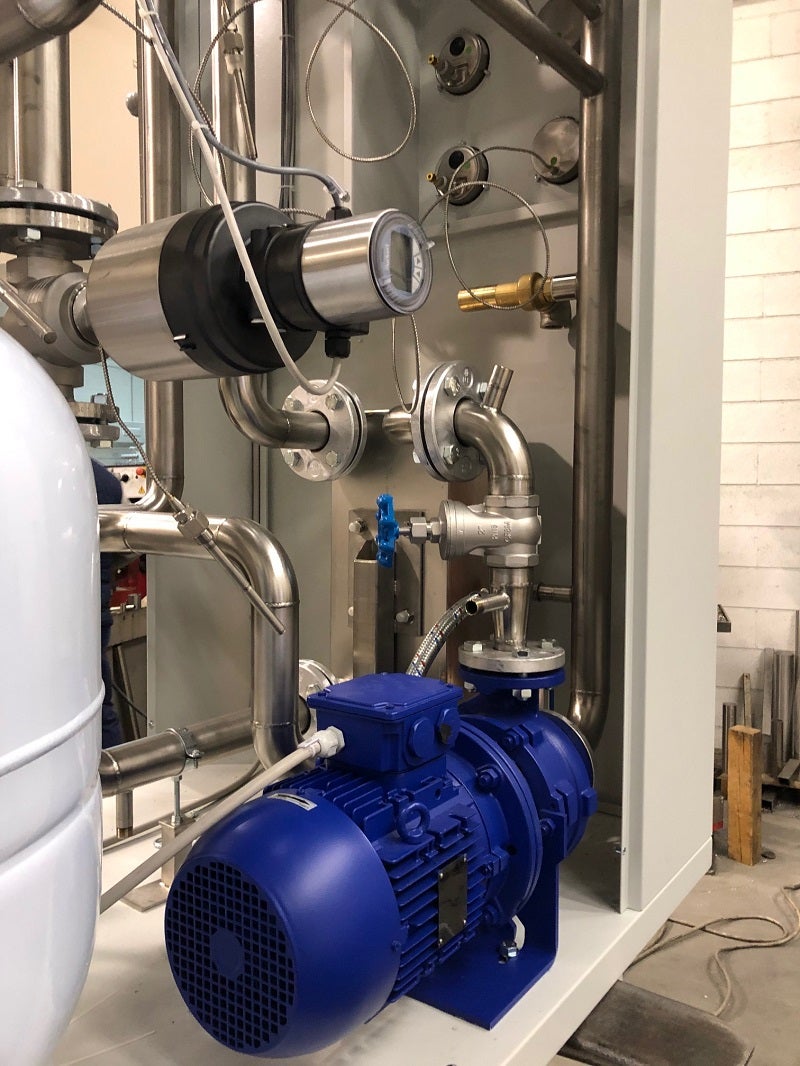 All our machinery complies with CE directives and holds Eurasian Conformity (EAC) and UL international certification.
Temperature monitoring units for industrial processes
Tempco provides custom solutions for all requirements in the pharmaceutical and chemical sectors. We specialise in thermoregulators, chillers and heat exchangers.
Our TREG thermoregulator units are explosive atmosphere (ATEX) and safe-area certified and can be used for multiple applications. The TREG heating-cooling (HE), heating-cooling exchange (HCE) and higher critical solution temperature (HCST) units are designed for the pharmaceutical, laboratory and chemical sectors.
Tempco's solutions are currently used in the process industry's most varied fields, which require the temperature of working fluids to be precisely monitored. The complete pre-assembled systems can recycle water, demineralised water, water-glycol, oil, or other thermal transfer fluids in the processing units (monofluids).
Our TREG HC units are designed according to our standard custom flexibility system and can, starting from a basic standard project, be adapted to the customer's needs. The control units can be configured to the thermoregulation specifications of each sector, especially those of the pharmaceutical industry.
Tempco can create special temperature control units in ATEX explosion-proof processes and with steam heating, as well as ad-hoc customisations based on customer requests.
Our temperature control units offer accurate temperature control in the production process, complete with a heating section, cooling exchangers and electronic proportional integral derivative (PID) thermoregulation. This guarantees high precision in the control of the process temperature in both the heating and cooling phases.
All our machinery meets CE regulatory directives and holds Eurasian Conformity (EAC) and UL international certification.
System thermoregulation via a remote centralised network
Tempco's TREG Smart Thermoregulating Box (STB) represents the natural development of our TREG technology towards contemporary integrated systems.
The TREG STB is designed for monitoring system temperature via a network with data retransmission and management from a remote centralised system in real-time. This is intended to give managers of integrated company systems more flexibility and potential when monitoring the temperatures of individual processes.
Chillers for fluid temperature monitoring applications
Tempco chillers are designed to control the temperature of water and other fluids in productive processes. The units are simple to install and can be easily integrated into existing systems. To guarantee trust, we have created an assistance service for our customers.
We have adopted the most important design criteria to produce machines that are highly reliable in the long term, very efficient during operation, user-friendly and easy to service.
Our production range covers virtually all cooling needs and thermoregulation, which is the goal of industrial processes. All these solutions are compliant with CE directives.
Plate heat exchangers for pharmaceutical applications
Plate heat exchangers are extremely compact and highly efficient industrial thermoregulation machines that are increasingly used in services, processes, and industrial plants for the regulation of heat exchange.
Tempco's range of heat exchangers for industrial applications includes product lines with different types of closures and made using different materials. When choosing a heat exchanger, it is important to consider the type of industrial process, the temperatures and the working fluids involved in the thermoregulation process.
All our plate heat exchangers are manufactured in compliance with Pressure Equipment Directive (PED) regulations, with relative CE markings when required and necessary. The heat exchangers can also be developed according to American Society of Mechanical Engineers (ASME) regulations with or without the U stamp, as well as a set of other approvals such as GOST, ATEX and EAC.
About Tempco
With a long history in the pharmaceutical processes sector, Tempco studies and develops solutions for cooling, heating, temperature monitoring and thermic exchange in different industrial processes.
We can supply single components or modular process skids to solve basic problems of thermic exchange, as well as more complex issues in temperature monitoring.
Tempco can design, build, and sell package units either in skid-mounted, standard or tailor-made configuration. Our focus is to meet our customers' needs and answer with the best solutions, whether standard or custom.