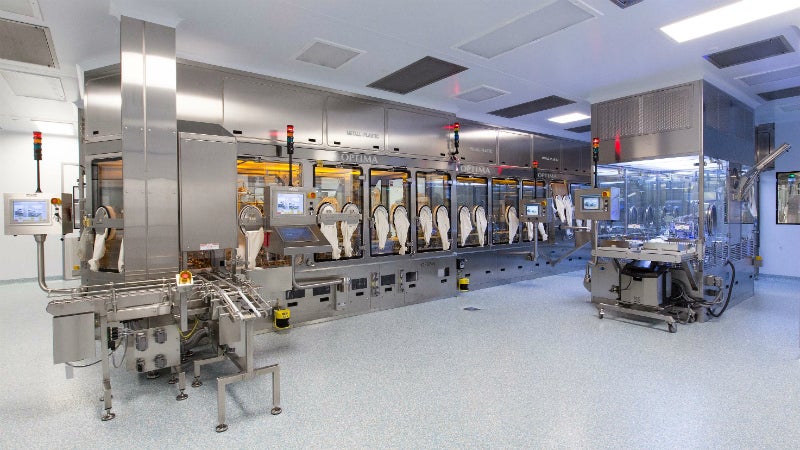 US-based pharmaceutical company Cook Pharma has been awarded the Internal Society for Pharmaceutical Engineering (ISPE) Facility of the Year award (FOYA) for its flexible filling line (FFL).
The project was executed together with Optima Pharma as a partner for filling closing, and isolator technologies. The FFL consists of the OPTIMA MultiUse Filler, which was designed and developed especially for the needs of the contract manufacturer. The prize was awarded by the ISPE under the category Equipment Innovation.
A special feature of the FFL is the ability to process different types of container, including vials, cartriges, and syringes, on one machine. Flexibility can also be seen in regards to the dosing system (peristaltic pumps and time pressure) and the container sizes that can be processed. In the comittee's response, it was stated the implementation of robotics and automation to reach the highest levels of flexibility makes the machine the "first of its kind".
The FFL is being implemented by the contract manufacturer Cook Pharmaica for production, as well as in clinical manufacturing. All of the possibilities regarding product saving on this line are integrated within various dosing systems and other technical highlights. Several product paths are available to make the best use of the filling, closing, and freeze drying functions. In addition, the line is designed to process oxygen and light-sensitive products.