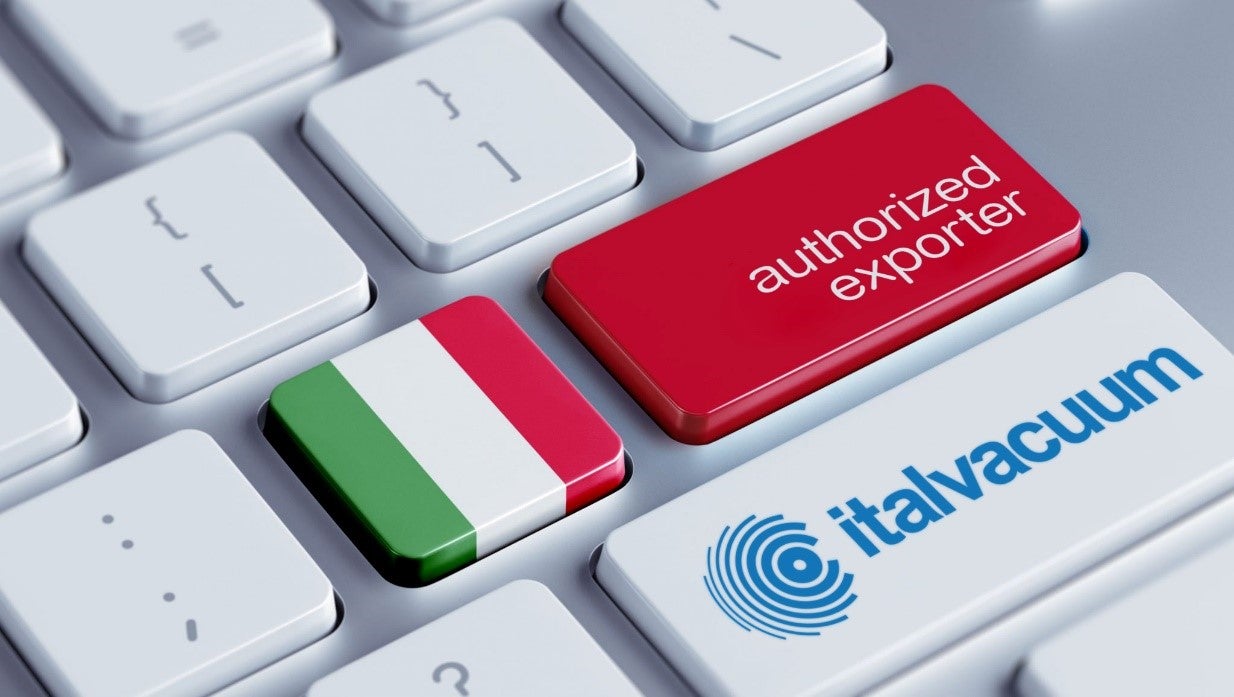 Italvacuum has been granted the status of Authorized Exporter by the Customs Agency.
Thanks to this qualification, Italvacuum s.r.l. with regard to vacuum systems and vacuum pumps certifies the preferential origin of the goods it produces and:
guarantees its customers "made in" confirmation of the company's international vocation;
obtains a competitive advantage due to the speed and simplification of customs bureaucracy;
reduces the waiting time at customs for the issuance of Eur1 certificate;
reduces the costs associated with the release of the Eur1 certificate.