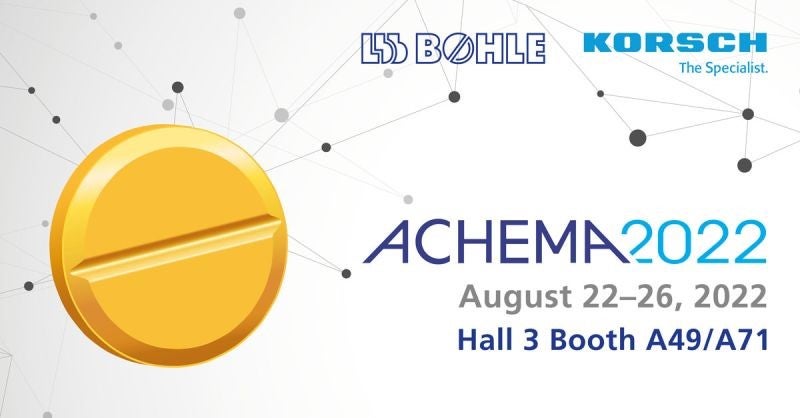 Come and visit our team at ACHEMA 2022, in Hall 3.0 at booth A49/A71 to discuss our latest innovations in Containment.
This year we are focusing on the following key topics:
Tablet production equipment
Research and development (R&D)
Our test and development centres
We also produced a QbCon® 1 unit with our partners from KORSCH, Gericke and Franz Ziel.
The fully integrated continuous manufacturing line meets OEB 5 requirements.
At our booth, you will have the chance to learn about our equipment and comprehensive solutions for your OSD production.
We look very much forward to meeting you at ACHEMA in Hall 3.0 at booth A49/A71 – LB Bohle and KORSCH
Throughout the past years, continuous manufacturing has become an important topic for both pharmaceutical companies and regulatory agencies around the world.
Continuous wet granulation and drying have long been a hot topic in pharmaceutical research and development (R&D) and industry.