SepTor Technologies is a world-wide leading supplier of the carousel type of simulated moving bed systems for continuous ion exchange and chromatography, under the tradename SepTor.
SepTor Technologies is part of the Outotec Group, a Helsinki stock exchange-listed Finnish multinational with a turnover of over €1 billion.
The SepTor systems are currently in use in a large number of pharmaceutical industries for the recovery and/or purification of pharmaceutical intermediates through counter-current ion exchange or chromatography.
The heart of the SepTor ion exchange contactor comprises a unique liquid flow distribution concept (the multi-port distributor valve) which physically allows the use of truly counter-current ion exchange, chromatography or other adsorptions for the recovery / purification of pharma intermediates.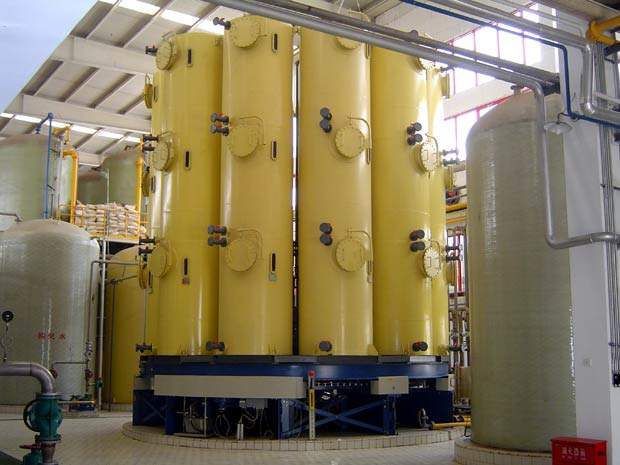 Production-scale unit for vitamin purificaton by ion exhange.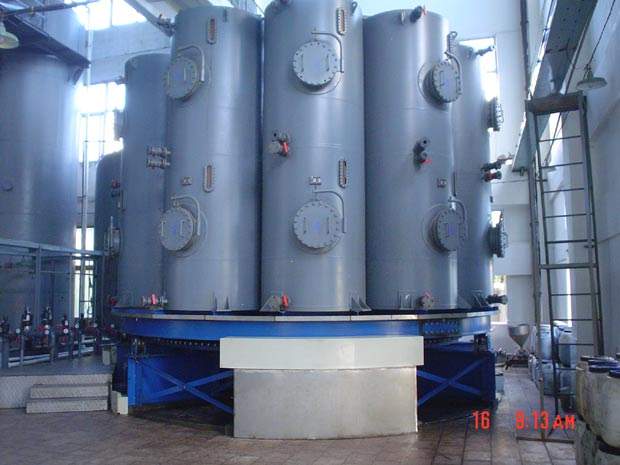 Production-scale unit for fine chemical purification.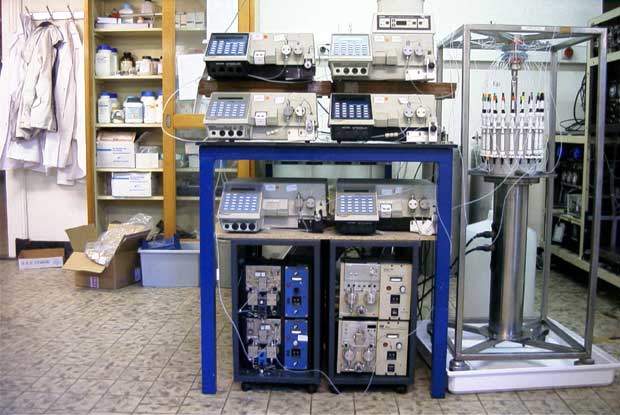 Laboratory pilot SepTor unit for chromatography / ion exchange on a small / preparative scale (photo courtesy Xendo Manufacturing).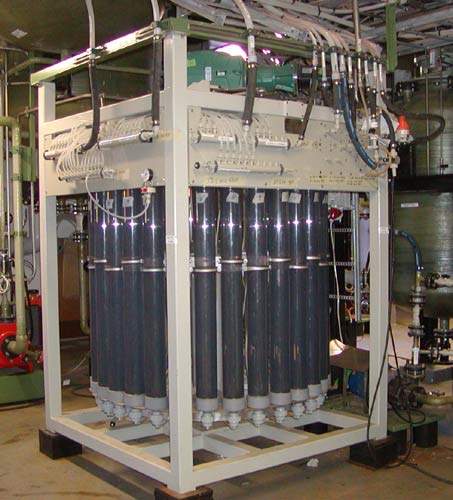 Demoplant at Outotec Research Center.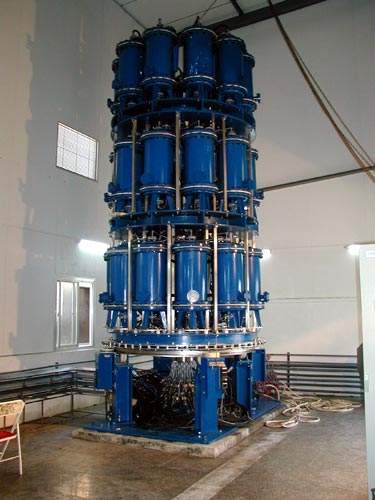 Production scale for API purification.
Counter-current ion exchange or chromatography results in high yield, high purity and high product concentrations, at the lowest operational cost when compared to the more conventional stationary bed operations for ion exchange and chromatography.
HIGH FLEXIBILITY OF FLOW ARRANGEMENTS FOR ION EXCHANGE AND CHROMATOGRAPHY
Our objective is to offer tailor-made separation (equipment) solutions to our clients and provide the best process performance available. The latter can be realised through the high flexibility of flow arrangements which can be established in the SepTor units.
An established flow arrangement is unique for any separation process, whereas the number of flow arrangements implemented will vary with the number of columns installed in the SepTor unit.
Each ion exchange or chromatographic process can be optimised by determining the actual number of columns in each zone of the SepTor unit. Typically 8, 12, 16, 20, 24 or 30 columns can be used providing an enormous amount of freedom of design possibilities.
COUNTER-CURRENT ION EXCHANGE AND CHROMATOGRAPHY
The SepTor series models comprise a multi-port distributor rotary valve that controls the flow arrangement, a carousel, a multiple number of columns (containing the adsorbent) mounted on the carousel, piping to connect the inlet / outlet flow from the column to the rotary valve, and a drive system for rotation.
For example the mini SepTor, typically executed with 20 small columns, is extremely suitable for small-scale production of pharmaceutical intermediates or laboratory test work. The mini SepTor is capable of handling process pressures of 50bar or higher. Upon request SepTor Technologies leases / rents such pilot equipment to clients.
WHAT CAN SEPTOR TECHNOLOGIES OFFER IN THE FIELD OF ION EXCHANGE AND CHROMATOGRAPHY?
Besides equipment, SepTor Technologies offers the following services for counter-current ion exhange and chromatographic processes:
Chemical process design for ion exchange and chromatography
Process development
(Contract) R&D on ion exchange and chromatographic separation
Model validation and pilot trials in our laboratories
BENEFITS OF CONTINUOUS COUNTER-CURRENT ION EXCHANGE OR CHROMATOGRAPHY
Substantial reduction, typically in the range of 30% – 70% in adsorbent inventory, chemicals, eluent (organic solvents) and water consumption can be achieved
Improved product yield, product concentration and purity
Reduced operating costs
Simple operation and control
SEPTOR ION EXCHANGE OR CHROMATOGRAPHIC APPLICATIONS IN PHARMA
Antibiotic purification such as Gentamycin, Erythromycin and Cephalosporin
Active pharmaceutical ingredients
Vitamins
Amino acids
Alkaloids
Nucleotides