Avinex works in the pharmacological industry, and cares about the most important thing we have – our health. We provide our clients a wide range of services related to medicinal products and study materials.
We have sufficient resources and considerable capabilities to build a permanent competitive advantage in the business. We have specially trained professionals who are able to deal with clients and find the right approach to each client, in order to make our service as effective as possible.
To keep close and strong relationships with our customers, we try to work creatively yet efficiently to achieve the highest quality of service provision.
Avinex is your trustworthy partner, you can rely on us in every situation – we will do our best to assist you.
Avinex, a pharmaceutical logistics company, provides clients with a wide range of services relating to medicinal products and study materials.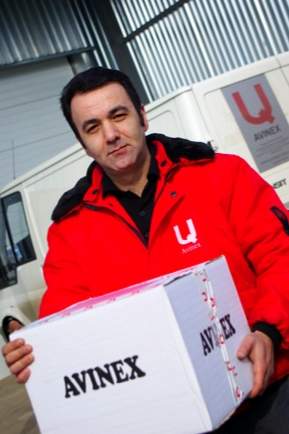 We recruit, train and retain quality people, build true business relationships and exploit technology to make our service as customer-responsive and effective as possible.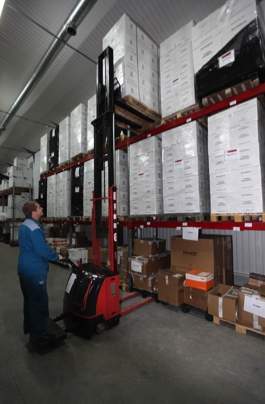 Our delivery services include customs clearance support and a biological samples service.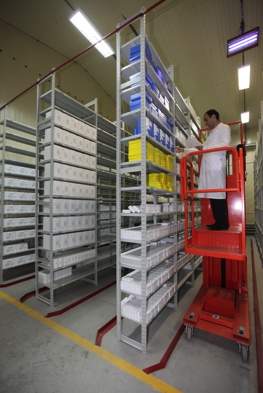 Our facilities enable us to provide storage services at controlled temperatures.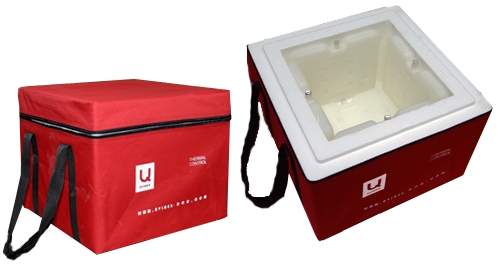 Isothermal boxes are absolutely essential during the transportation and storage of cargo that needs severe temperature control.
Clinical transport and delivery services
We are constantly developing and providing a wide range of services, such as:
Customs clearance support:
Tracking of shipment
Coordination of shipment movement/dispatch
Assistance in obtaining import and export licences for investigational medical products
Assistance in obtaining all necessary documentation for customs clearance
Storage services for pharmaceuticals
Our storage services include:
The receipt of shipments at the warehouse
Registration of shipments with validated logistics program
Stock management system
Re-packaging according to customer requirements
Re-labelling according to customer requirements
Ambient, cold and frozen storage, with use of validated temperature control system (+2° – +8°; +15° – +25°; -15° – -20°; -40°; -70°; -86°; -190°)
Preparation of shipment for delivery to investigational sites
Inventory reports
Delivery confirmation
Storage of returns/reconciliation
Destruction of investigational drugs and clinical trials materials
Biological sample service
Our services for biological samples include:
Production of dry ice
Customs clearance support
Global specimen collection, handling and transportation
Assistance in obtaining required import and export permits
Maintenance of packaging inventory
Dangerous goods advice, assistance and preparation of DG declarations
Insurance
Full customised management reporting
Clinical trial support
Avinex offers full clinical trial support in Russia, Ukraine, Belarus, Kazakhstan, Armenia, the Balkan Region and the Baltic States.
We provide extensive storage, warehousing and distribution facilities in Russia and Ukraine.
We also have representative office in London, UK. In the nearest future Avinex is going to expand its activity to Armenia, Greece and Kazakhstan.
Avinex is certified by ISO 9000.
Global pharmaceutical distribution services
Avinex's global distribution services include:
Global distribution
Packaging solution
Dedicated driver delivery to a named person
Express delivery to medical sites
Global cold chain distribution
Own courier service
Supply of packaging materials, cool packs and dry ice to clinical sites
Medical transport services available on request
We also offer a number of additional services that are available on request. These include:
Production of dry ice
Assistance in obtaining import and export licences
Project management
Purchase of drugs by customer's request
Medicine distribution
Destruction of IMP/CTM at a licensed/certified factory
Insurance of shipments
Isothermal boxes for temperature control
Isothermal boxes are extremely significant during the transportation and storage of any cargo that needs special temperature control, such as clinical materials, medication samples, products of chemical industry and time-sensitive products. These boxes maintain the required temperature and can be transported by any means.
Cold chain storage and transport for immunobiological drugs
Cold chain – this system functions continuously to provide optimal temperature conditions for the transportation and storage of medical immunobiological drugs (MIBD) during their transportation from the manufacturer to the vaccinee.
Our company has developed and adopted our own cold chain packaging manufacturing, which maintains temperature regime within 72 hours. Avinex also produces packaging for biosamples.
Cool and thermal elements for thermostatic transportation
Cool and thermal elements developed by Avinex let us solve the problem of thermostatic transportation of temperature-sensitive cargos during 96 hours. We have thoroughly developed a non-toxic eutectic heat carrier to ensure your cargo is transported safely.
Additional services for new drug development
Avinex, a leader in overnight delivery and logistics, provides an additional service to clients that develop new drugs and pharmaceuticals. Avinex Thermo is a new service specially designed for diagnostic sample transportation, where storage at low temperatures is required.
Transportation is compliant with full IATA requirements due to the special packaging used. Avinex Thermo provides sample distribution between laboratories and biomedical companies developing new preparations.
If using Avinex Thermo, there is no need to supply dry ice for packaging. All you need to provide is the delivery address; Avinex will do the rest. The service avoids errors and saves time as you are provided with marked packages in advance.