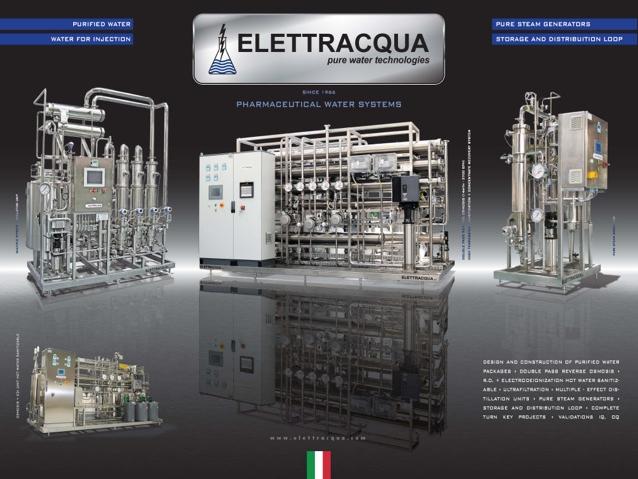 Elettracqua specialises in the design, manufacturing, automation, installation, commissioning, and post-sales services of pure and ultra-pure water systems. Its main activities are centred in the pharmaceutical industry.
Customised equipment for water pretreatment
Equipment is designed in accordance with current GMP and international pharmaceutical industrial regulations to obtain pure water qualified in compliance with the different world pharmacopoeias.
Elettracqua designs customised equipment according to different user requirements.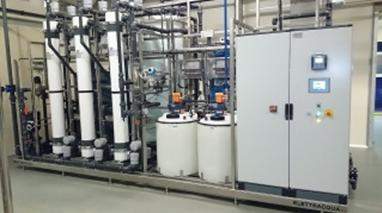 The company provides pure water (PW) pretreatment by ultrafiltration and softening.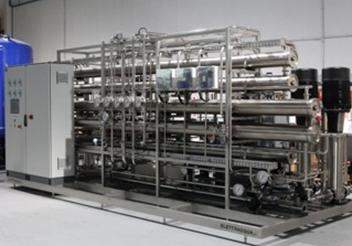 PW production skids carry out reverse osmosis processes.
Elettracqua provides PS and WFI production skids.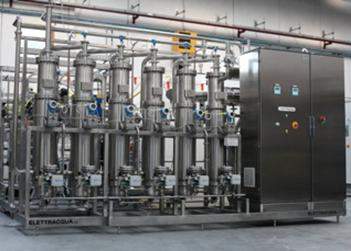 The company designs and manufactures WFI production skids.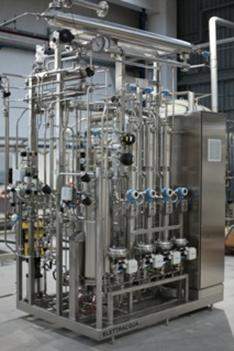 Electrical PS and WFI skids are manufactured by Elettracqua. They are used for water treatment in the pharmaceutical industry.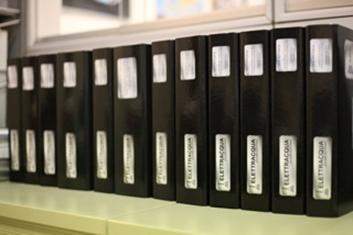 Elettracqua carries out all the necessary project documentation for IQ and OQ validation.
Customisation of the supplied systems is a key aspect, with each one internally designed by 3D CAD starting from the layout of the customer's facility. Automation engineers develop systems according to customer requirements, including different PLC brands, SCADA, PC, CFR21 Part11 compliance and GAMP 5.
Over the years, Elettracqua has supplied equipment to the some of the world's largest pharmaceutical companies.
Elettracqua's range of products starts from the water pretreatment, PW production, pure steam generation, water for injection, including storage tanks and distribution loops at the customer's site.
The company also provides solution preparation and special pharmaceutical processes such as ultrafiltration and microfiltration for product concentration and purification.
All equipment comes with the necessary documents, certifications and protocols for design, installation and operational qualification.
Pretreatment of purified water systems
Pretreatment is a key aspect of the successful functioning of purified water systems.
Due to the specific characteristics of each water source feeding the systems, a unique design of pretreatment is required, which comprises chemical and physical microbial water analysis.
Pretreatment could include media filtration, particle filtration, ultrafiltration, nanofiltration, softening, anti-scaling injection, disinfection, oxidating agent removal, and pH adjustment.
Reverse osmosis and electrodeionisation systems
For the USP PW, EU PW, and other pharmacopoeias compliance areas, Elettracqua will supply reverse osmosis or electrodeionization (EDI) systems.
Pure steam generators
Elettracqua pure steam generators meet all USP and EU regulations and other pharmacopoeias certification requirements.
Electrical or industrial steam as heating media is available for small sizes (up to 110kg/h), in addition to industrial steam for larger production.
Water for injection systems
The company provides water for injection (wfi) systems that are in compliance with USP, EU and other industry regulations.
In addition, the company provides equipment to enable the electrical or industrial steam as heating media for small sizes and larger production capabilities for industrial applications.
Units range from single columns with steam condensation to multi-effect systems for the maximum energy efficiency.
Storage tanks and distribution loops for (turnkey projects)
Connected to the water system production, Elettracqua supplies turnkey projects with items such as storage tanks and distribution loops.
The PW loops are designed to work at cold-controlled temperatures, with different type of sanitisation, in addition to thermal environments ranging from 85°C to121°C. The WFI loop works at 80°C-95°C and includes heat cooling exchangers, which require cold WFI at the point-of-use.