Veolia North America manages hazardous and non-hazardous waste for the medical industries.
With services ranging from on-site management and transportation to treatment and disposal, the company's 400 certified treatment and recovery facilities, disposal sites and transportation locations meet the pharmaceutical regulatory requirements in the US.
Veolia North America handles waste such as laboratory chemicals, low-level radioactive wastes, catalysts and reagents, polychlorinated biphenyls, wastewater and reclaimable organic solvents, as well as agricultural waste, sludge, returned or out-of-date products, and pyrotechnics.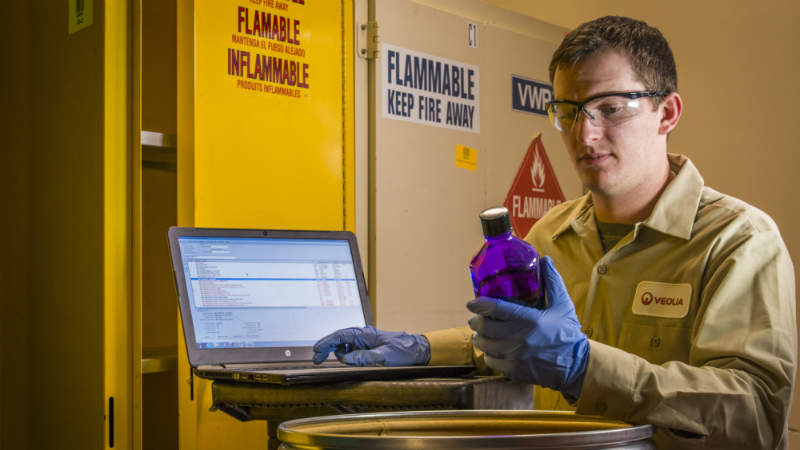 Veolia North America offers medical waste management solutions.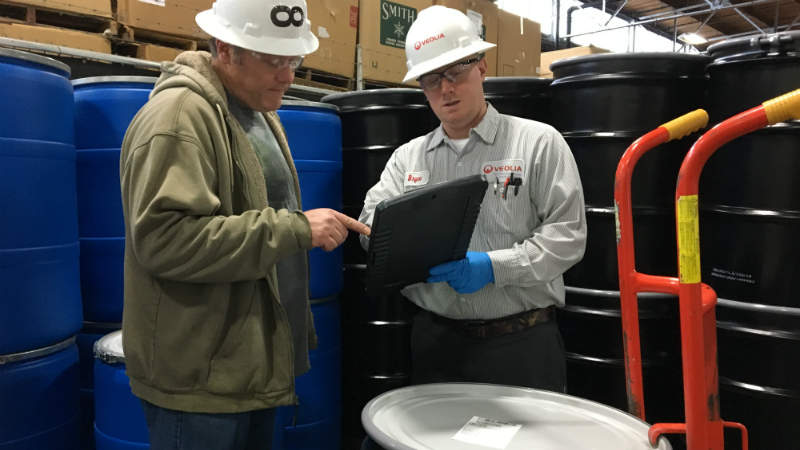 The company handles waste such as polychlorinated biphenyls, low-level radioactive wastes and sludges.
Veolia North America transports industrial waste to its treatment facilities.
Waste management in compliance with US environmental regulations
Veolia North America's waste management processes comply with US environmental regulatory requirements.
The company follows stringent environmental procedures throughout waste transportation, storage and disposal. Its facilities and documentation are regularly audited and verified respectively to ensure high standards are met.
Technical support for waste handling processes
Veolia North America's account managers and technical representatives provide support for the handling of hazardous and non-hazardous waste, including regulatory consultations and discussing waste treatment alternatives.
Training sessions are also available to ensure clients' staff members can manage disposal programmes in a way that saves time and costs.
R&D programme for the environmental sciences
Veolia North America has established a research and development (R&D) programme dedicated to the environmental sciences.
With laboratories in France, Argentina, Germany, the UK and the US, this programme aims to develop environmentally friendly and sustainable innovations for waste management, including recovery and disposal.
The company uses these processes to improve its efficiency in recycling electronic waste, metal scrap and organic solvents.
Energy solutions for pharmaceutical waste management
Veolia North America optimises energy management processes for hospitals, offices, data centres and residential complexes.
The company's services range from district energy management to plant operation efficiency optimisation, which help reduce energy prices while ensuring compliance with environmental regulations.
Veolia North America is experienced in designing, constructing and maintaining wastewater treatment facilities for the pharmaceutical industry. The company utilises more than 350 technologies to manage applications such as online diagnostics, evaporation, crystallisation, sludge treatment and desalination. A water treatment plant upgrade service is also available.
Environmental solutions provider with a high safety record
Veolia North America has a comprehensive safety record due to its focus on training. Its employees receive nearly twice as much training as is required by government regulations.
The company's Occupational Safety and Health Administration (OSHA) log features a recordable incident rate and days away, restricted and transfer (DART) rate that is 72% lower than the North American Industry Classification System (NAICS) average.
In addition, the firm's experience modification rate (EMR) is 0.46, which is less than the national average.
About Veolia North America
Veolia has more than 160 years of experience in delivering environmental solutions.
The company has revenues of more than $30.1bn and is one of the largest environmental services company worldwide.