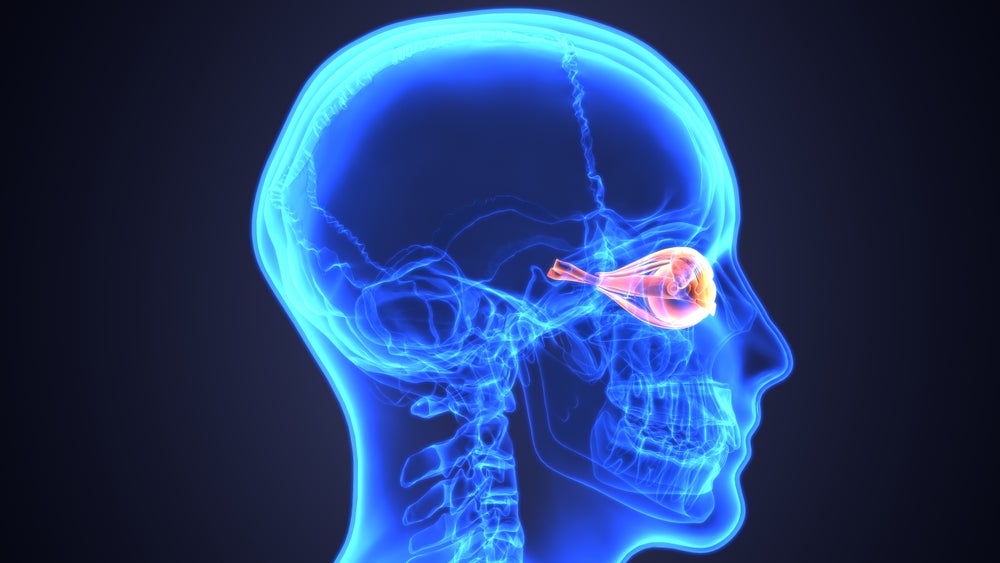 Geneva-based Chord Therapeutics has launched with $16m Series A funding from Omega Funds. As a result of the round, Omega managing partner Claudio Nessi and principal Francesco Draetta will join Chord's board of directors.
Chord focuses on developing drugs for patients with rare and life-threatening diseases with a significant unmet need.
"Although rare diseases affect only a small proportion of the overall population, these patients affected by rare diseases deserve the same choice of treatment options developed with the same scientific rigour as for more common conditions," says Chord CEO Tom Plitz.
The company's lead molecule, CRD1, is in development to treat neuromyelitis optica spectrum disorders (NMOSD), autoimmune diseases of the central nervous system (CNS) that affect the optic nerves and spinal cord. Plitz notes: "NMOSD are severe, potentially life threatening diseases. Like with many rare diseases, there is only a very limited choice of treatment options, and not all treatments work well for all patients, so the medical need is high."
This financing will allow Chord to "progress its lead molecule CRD1 through Phase II proof-of-concept clinical development", explains Plitz. Chord has already received orphan drug designation for CRD1 in NMOSD. The $16m funding from Omega will also support the further growth of the company.
Deep dive into CRD1
The active ingredient of CRD1 is cladribine and it was originally developed and approved for hairy cell leukaemia over 20 years ago. Since then it has been studied in various other cancers and autoimmune disorders, including multiple sclerosis (MS); it is now approved for relapsing forms of MS.
Cladribine works by reducing the number of B and T lymphocytes in the body, but without affecting innate immune cells and causing immunosuppression.
"NMOSD are an antibody-mediated diseases, where B cells produce antibodies against self-antigens such as aquaporin-4, which are found on cells of the CNS," notes Plitz. "This causes the damage seen in NMOSD. We predict that using cladribine to reduce the number of B cells and B cell effector functions will result in therapeutic benefit in NMOSD."
Because of this focus on CRD1, Chord is hoping to have "the first oral disease-modifying treatment for NMOSD, so no needles involved, no injections or infusions required," says Plitz. "The use of CRD1 will be extremely convenient for the patient, requiring only a few dosing days per year. Being free from drugs for most of the year provides opportunity and flexibility for the patient."
He adds: "There is also reason to assume that CRD1 has the potential to function as an immune reconstitution therapy [and so] deplete the auto-reactive lymphocytes and allow a naiver immune system to grow back." This could, therefore, allow long-term remission and maybe a partial immune reset for patients.
Looking beyond this proof-of-concept study in NMOSD, Chord is also planning to study CRD1 in myasthenia gravis, a rare, chronic neuromuscular disease that causes weakness in patient's skeletal muscles.
Unpicking Omega's interest in Chord and its NMOSD drug
Both Nessi and Draetta explain Omega's interest in Chord is multifaceted. The investment firm has the benefit of knowing both the founder of Chord, Arthur Roach, and Plitz, who was previously chief scientific officer of Wilson Therapeutics, which Nessi has previously invested in.
Another important element, according to Nessi, is the promise of Chord's validated product CRD1. "[The fact that] the product is later stage and can address an unmet need without any standard-of-care treatment options for patients really attracted us," adds Draetta.
The potential of Chord's CRD1 to transform treatment options for NMOSD patients was also shown in Omega's due diligence process before investing.
As a result, "we can see the potential of this company with an exit two or three years from now", Nessi notes, therefore driving a substantial return for Omega on its Series A investment. However, Nessi adds, "if we think that by investing the same amount again we can really achieve an exit that is substantially bigger than by not doing that, then we will do it".
Plitz notes the team at Chord is very pleased to have attracted Omega to the company's Series A round. "Omega Funds is a world-class investor with an impressive track record in helping their portfolio companies reach value inflection," concludes Plitz.
He welcomes Nessi and Draetta to the board and notes their appointments "will be of great help in guiding the company's future strategic decisions and building value".
Draetta explains that Omega supports its portfolio through more than just financial capital. Omega focuses on its network and how it can also support Chord scientifically as it grows.