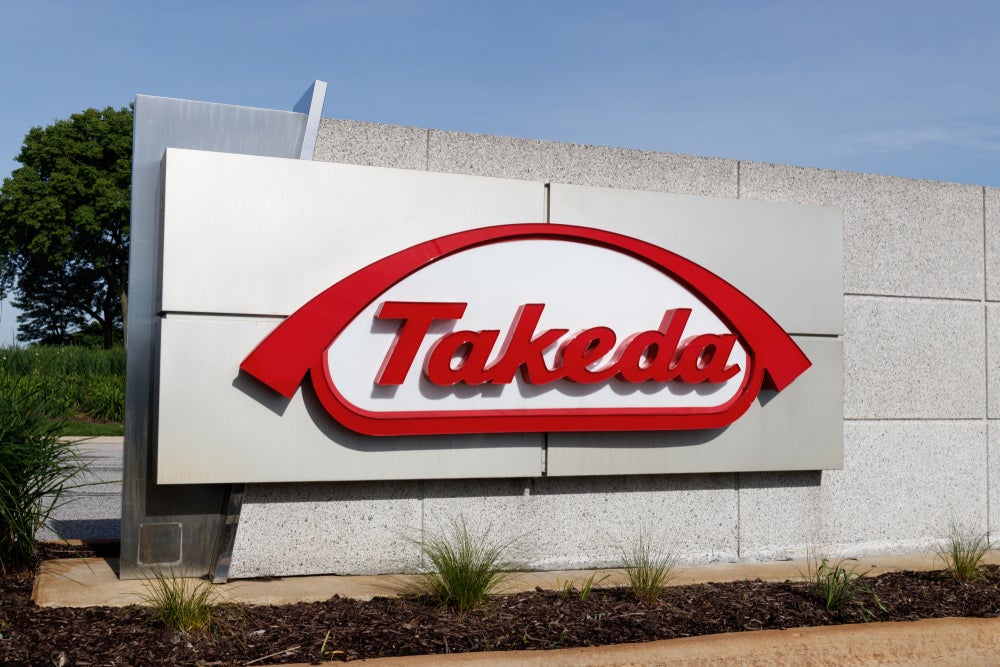 On Friday 24 April, Japanese pharma giant Takeda announced an agreement to divest select non-core over-the-counter (OTC) and prescription medicines sold in Europe to Denmark-based generic supplier and parallel importer Orifarm Group.
According to the terms of the deal, 110 pharma products and dietary supplements will be acquired by Orifarm for up to $670m; $505m will be owed upfront by Orifarm at the closing of the transaction, while $70m will be due in the subsequent four years and the remaining $95m constitutes potential milestone payments. These products had total net sales of approximately $230m in the 2018 financial year.
This divestiture deal also involves two manufacturing sites in Poland and Denmark, and their 600 employees, which are being transferred to Orifarm.
The two parties expect the deal to close at the end of Takeda's 2020 financial year, which is March 2021, subject to customary conditions. Takeda is being financially advised by J P Morgan, while Orifarm's advisor is Danske Bank.
Takeda's focus on  shedding non-core business
Divestitures of non-core assets are central to Takeda's long-term goals and focus on its core business areas – gastroenterology, rare diseases, plasma-derived therapy, oncology and neuroscience – as a global growth strategy. A spokesperson for Takeda notes: "Takeda is pleased to announce our agreement with Orifarm Group, which represents continued progress on our divestiture strategy to facilitate deleveraging and will allow Takeda to further focus our portfolio on the business areas that are core to our long-term growth."
The products divested to Orifarm in Europe are outside of these therapeutic areas – instead they cover respiratory, anti-inflammatory, cardiovascular and endocrinology products.
Having spent $62bn on acquiring Shire in 2019, Takeda wants to divest $10bn in non-core assets and use the proceeds to reduce its debt towards a target of two times net debt per adjusted EBITDA between March 2022 and 2024.
The Orifarm deal is the latest move in this debt reduction effort, but Takeda has already divested $825m of products in Latin America to Hypera Pharma, $660m in Russsia and Commonwealth of Independent States to Strada, as well as $200m in the Near East, Middle East and Africa to Acino.
This $670m deal represents the largest acquisition in Orifarm's history, and the company sees it as future-proofing by strengthening the OTC and prescription generics portion of its business.
The Takeda deal, which builds upon Orifarm's recent acquisition of London-based Pilatus, will turn the Danish company into the largest producer of OTC products in the Nordic countries and triple the production and sales of generics to 25% of the company's business.
Executives respond to the divestiture
Takeda chief financial officer Costa Saroukos noted: "This transaction represents the continued execution of our strategy to simplify our portfolio and accelerate deleveraging. We remain focused on investing in our key business areas as we continue strengthening our position as a R&D-driven global biopharmaceutical leader and deliver enhanced value for patients and Takeda shareholders."
The company's president in Europe and Canada Giles Platford said: "Throughout the robust sale process we conducted for these assets, we focused on finding the right partner to maximise the value of these trusted products and maintain continuity of supply for the patients and customers who depend on them.
"We are confident that Orifarm is the right partner for these regions."
Orifarm owner and vice-chair of the board of directors Hans Bøgh-Sørensen commented: "This transaction will always be a milestone in Orifarm's history.
"During the company's entire history we have focused on differentiation and development of the business from the beginning of Orifarm with parallel import in Denmark.
"At first, expansion to several countries, subsequently the business area of generic pharmaceuticals, and now the company will obtain its third business area with this large portfolio of over-the-counter pharmaceuticals."
The company's CEO Erik Sandberg added: "The transaction has been in the pipeline for several months, and we now look forward to pushing forward to closing the acquisition and initiating the integration of the new employees and manufacturing sites to Orifarm's existing organisation, and to gain the full benefit of these new assets."
Orifarm company overview
Orifarm is a leading Danish pharma company and the largest parallel importer of pharmaceuticals in Europe, including in the Nordic countries, Germany, the Netherlands, the UK, Austria and Belgium. It is not publicly listed.
Takeda company overview
Takeda is Japan's largest pharmaceutical company, and one of the top 20 pharma firms in the world. Core to its 300-year-old business has been deals – particularly divestitures and acquisitions. The company's largest acquisition was the purchase of Ireland-based Shire last year, which was the biggest acquisition in Japanese history.
The company has been listed on the Tokyo stock exchange for many years, but only listed itself on the New York Stock Exchange at the end of 2018. It is also listed on the London Stock exchange.