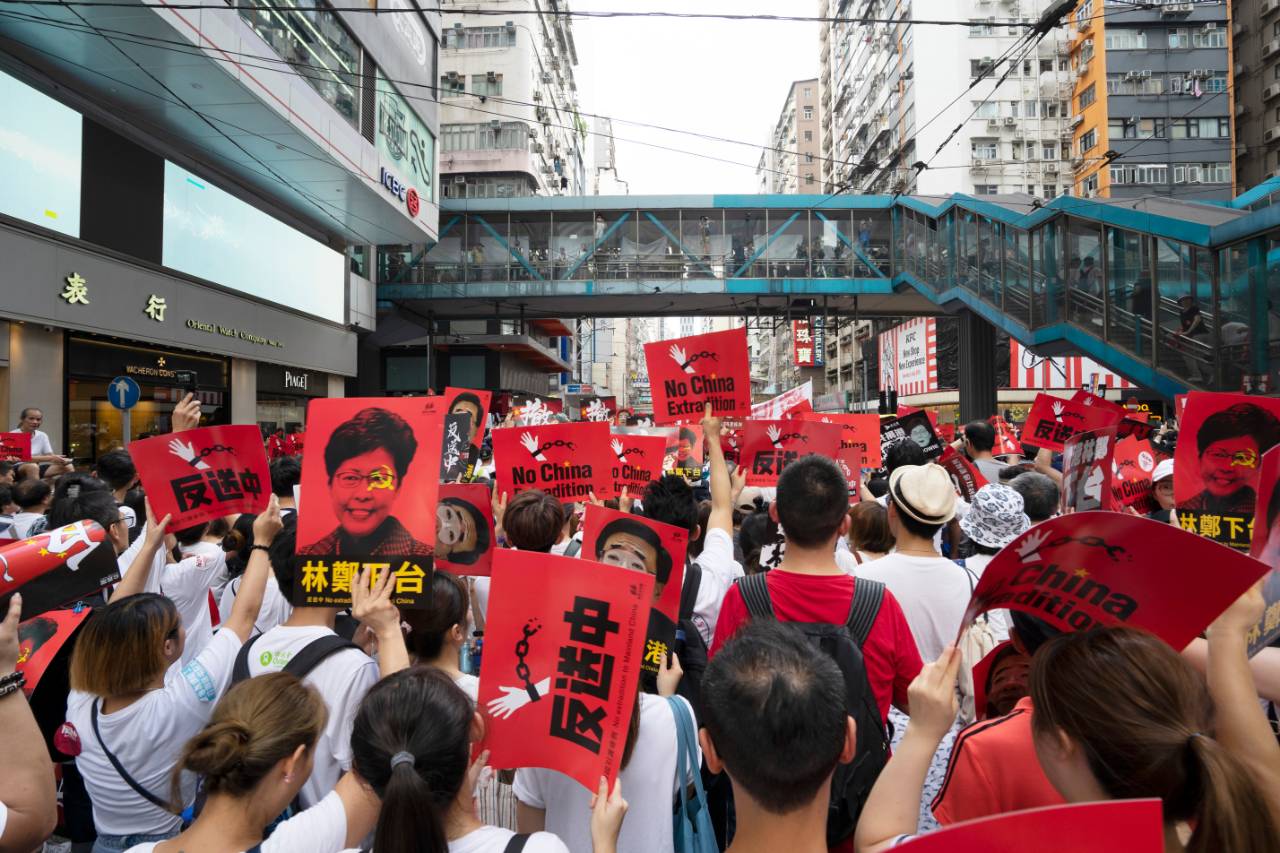 The political and social instability in Hong Kong has seen its investors increasingly eyeing opportunities in Europe. Sofia Karadima looks at why the region is such a popular safe haven.
Hong Kong-based investors are increasingly seeking opportunities to invest in Europe in an attempt to diversify their portfolio, but also to waterproof their capital amid a period of increased social and political unrest in the special administrative region.
"In times of uncertainty, investors are particularly keen on markets that can safeguard their capital," says Simon Glenn, co-head London markets at BNP Paribas Real Estate. "The global pandemic and the current political unrest in Hong Kong are both driving factors for investors to look at Europe."
Hong Kong has experienced waves of political and social unrest over the past year, sparked by demonstrations against a controversial bill that would permit extraditions from Hong Kong to China. Despite the bill being withdrawn in September 2019, the demonstrations continued. And with China imposing a national security law for Hong Kong in June 2020, there are rising concerns that this will impinge upon Hong Kong's autonomy, as well as its social and political freedom.
In response to the imposition of the national security law, UK Prime Minister Boris Johnson pledged to offer the right to work and live in the UK to about three million Hong Kong residents who are eligible for a British National Overseas passport. Johnson's move came amid criticism that the security law was a violation of the Sino-British Joint Declaration, which facilitated the handover of Hong Kong to China in 1997. Before then, Hong Kong had been ruled by the British since 1842.
The UK's home comforts
"Hong Kong investors are familiar with the UK system, due to the British rule in Hong Kong," says deputy managing director at real estate services firm Colliers International Antonio Wu. "By investing in the UK, investors don't have to spend too much time getting familiar with new taxation systems, or finding lawyers that speak the local language, so that works as a competitive advantage."
Indeed, the UK seems to be the top destination in Europe for Hong Kong investors in regards to mergers and acquisitions (M&A) activity, according to analysis by NS Media Group using statistics provided by GlobalData. The data highlights that the UK has attracted 67% of the M&A deals involving Hong Kong investors that have taken place in Europe since 2018.
Glenn agrees that the UK's legal system and the English language are factors lowering barriers to entry for Hong Kong-based investors. He adds that the UK, and London in particular, are seen as a safe haven for global investment capital.
Jackson Chan, managing director at global placement agency Eaton Partners, suggests that Hong Kong investors see more opportunities in the UK compared with other European countries because the UK houses a large number of private equity funds. Thus, by backing a UK-headquartered fund, Hong Kong-based investors gain exposure in the UK as well as other parts of Europe.
Wu adds that the fall in the value of the pound has made the UK even more attractive to foreign investors. Azad Zangana, senior European economist and strategist at asset management company Schroders, agrees that the UK has performed well in attracting investments from Hong Kong, but also adds that this is in part because of the weakness of the pound.
"The fall in sterling meant not only that financial instruments became cheaper, but commercial and residential property did too, and we have noticed greater inflows into these areas," he says.
The rise of real estate
Indeed, the NS Media Group analysis shows that construction and real estate have been among the sectors with the highest M&A activity in Europe for Hong Kong-based investors since 2018. Other popular sectors have been financial services, technology, and media and telecoms.
However, there are rising concerns that the outbreak of the Covid-19 pandemic will negatively influence investment in office spaces and hotels.
Wu explains, however, that demand for both is set to bounce back, especially in London, as the city is one of the busiest and most popular such locations in the world. This means that Hong Kong-based investors see a good opportunity to acquire such assets while their valuation is lowered.
"I think that one of the things Hong Kong investors like about London is the quality of buildings that they can acquire, in the City of London or in west London, and they also like the long-term leases that exist in the UK," says Wu. "However, the hotel market in London is very tight, as there aren't too many buildings available, especially as it is harder for foreign investors to find out about them."
Glenn agrees that well-located real estate assets coming on to the market are rare, despite significant capital targeting London. He explains that this happens when property owners hold on to their assets because they see no reason to sell.
Europe 1 US 0
Apart from the UK, other countries that have attracted a steady flow of deals across all sectors from Hong Kong-based investors are Germany and Italy, followed by Portugal, France, Spain, Sweden and the Netherlands, according to the NS Media Group analysis.
"Hong Kong investors are looking for opportunities in Europe, not only because of uncertainty around Hong Kong, but also in a bid to take advantage of the improved valuations in Europe," says Zangana, who adds that the European market has generally lagged behind the US in recent years, making the US a much more expensive market.
---
In advance of the launch of our FDI-focused site, please complete the following survey aimed at investigating how investment plans are changing in the wake of Covid-19.
Your participation is confidential and the survey will take no longer than 5-10 minutes to complete. As a thank you we will share a copy of the survey write up with you.
---
Chan adds that this preference for the UK and Europe among Kong Kong-based investors comes in part because they already have high exposure in Asia and the US, and want greater geographical diversity within their portfolios. He adds that the US was seen as being very much out in front as a technology hub until relatively recently, but now technology hubs in Europe are making up ground.
Given the unrest in Hong Kong, it may be tempting to judge the activity of Hong Kong-based investors on the basis of their seeking a more stable environment in which to do business. However, a need for greater geographical diversity, combined with the high-quality, and cheaper, opportunities on offer in Europe – particularly the UK – suggest that this activity is equally motivated by a more old-fashioned desire to gain exposure to more profitable locations.