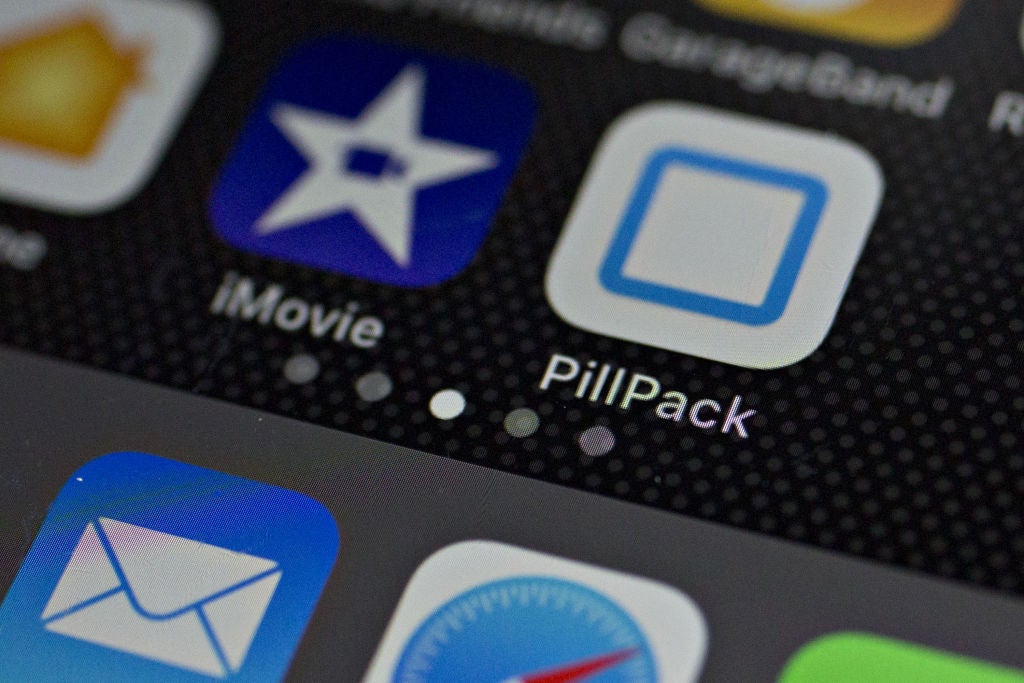 Founded in 1994 in Seattle by Jeff Bezos, Amazon started out as an online bookshop. Just 25 years later it is the largest online company in the world with a market capitalisation of $1.573trn. This represents an increase of more $500bn since January, primarily linked to the pandemic and consumers relying increasingly on online retail. 
Amazon's ability to disrupt the retail marketplace has due to a prioritisation of the customer experience. The company prioritises innovation and unconventional ideas, which means it is constantly experimenting with new initiatives, but this also means Amazon is also afraid to fail and move onto the next bright idea.  
Bezos's ambitions for Amazon does not end with retail; the company has been disrupting the online streaming sector for the past decade and it has shaken up remote working with Amazon WorkSpaces since 2014. Beyond this, one industry that has particularly attracted Amazon is healthcare, and particularly pharmacy. 
Amazon and the pharmacy market
For the past few years, Amazon has been exploring how best to enter the pharmacy space, a challenging, yet lucrative, market in the US. In 2018, Amazon acquired digital pharmacy PillPack for $750m; PillPack produces user-friendly packaging to support those with chronic conditions who need to take multiple medications daily. 
This acquisition sent shockwaves through the pharmacy industry, particularly worrying pharmacy benefit managers (PBMs), which control up to 85% of the US market, according to Frier Levitt life sciences partner and pharmacy practice group head Jesse Dresser. "It created a big national expectation that there could be player outside of the big three PBMs (OptumRx, CVS Caremark and Express Scripts)", adds Dresser. 
Healthcare concierge service Touchcare CEO Rob LaHayne notes: "When Amazon acquired PillPack it was a clear message that there is strong competition coming and everyone else needed to step up their game".  Therefore, the acquisition accelerated an emerging trend of digital pharmacies, adds Dresser. 
However, acquiring PillPack was only the start of Amazon's interest in the pharmacy sector. Dr Michael Avaltroni, dean of the School of Pharmacy and Health Sciences at Fairleigh Dickinson University, explains the PillPack deal allowed the tech giant to get an initial foothold in the market, which it could them build on. In October 2020, during a record year for Amazon, the online retailer launched two new pharmacy offerings: Amazon Pharmacy and an Amazon Prime prescription discount benefit. 
Exploring Amazon's latest foray into pharmacy
Amazon Pharmacy is a new element of the company's core platform, which aims to make filling prescriptions as easy and convenient as other transactions performed on Amazon. Individuals in 48 US states can use Amazon's website or app to search for generic or branded medications and compare prices to find the lowest option. 
The latter price comparison element of Amazon Pharmacy links with the second element of the announcement: Prime prescription savings benefit. This gives Prime members access to free two-day delivery of orders and to savings of up to 80% off generic and 40% off branded medications when not paying using insurance. This is being offered at no extra cost to existing Prime memberships. 
CEO of PillPack and Amazon Pharmacy vice-president TJ Parker noted in a release: "We designed Amazon Pharmacy to [bring] Amazon's customer obsession to an industry that can be inconvenient and confusing. We work hard behind the scenes…so anyone who needs a prescription can understand their options, place their order for the lowest available price, and have their medication delivered quickly."
These new offerings expand Amazon's reach beyond PillPack's focus on those who are reliant on multiple daily medications. Now it can also serve those receiving a one-time prescription. According to business solutions software company VAI's CIO Kevin Beasley, "PillPack is convenient [as] it keeps medication organised, [while] Amazon Pharmacy is convenient in its delivery timing and competitive pricing". 
The biggest takeaway from this announcement is Amazon's mission to "offer affordable and accessible prescriptions", notes Beasley. "Fast shipping, accurate deliveries and low cost are top of mind for today's consumers." LaHayne adds: "With around 126 million Amazon Prime members, many are going to seriously consider switching their prescription services over to the convenient and inexpensive Amazon experience." 
Implications for the US pharmacy market
Like the PillPack acquisition in 2018, the launch of Amazon Pharmacy caused a significant drop in the share price of its competitors. 
However, Pembroke Consulting's Drug Channel Institute CEO Dr Adam Fein argued in an analysis piece "this announcement is much less disruptive than it appears". Fein added that Amazon has chosen to "join the drug channel, not fundamentally change it". This is not particularly surprising given the pharmacy and broader healthcare industry is a tough nut to crack. 
First of all, Fein noted Amazon's pharmacy accepts insurance and will be in the network of PBMs that other pharmacies, including digital ones, operate in. 
In addition, through its Prime savings benefit, Amazon is following a model that PBMs' affiliated pharmacies and others have been offering for close to a decade, explains Dresser. Further to this, Amazon is actually relying on the same partnership with PBM Express Scripts, which is owned by Cigna, which existing actors, including GoodRx, leverage for their discount cards. 
Fein actually noted Amazon's Prime savings benefit "illustrates how Amazon's healthcare ambitions have shrunk", as all it has done is validate GoodRx's model. "For better or worse, Amazon is playing the game just like every other discount count purveyor and pharmacy", concluded Fein. Dresser adds that Amazon is seeking to enter into the large price-focused uninsured and underinsured marketplace, which is already serviced by GoodRx and other discount card providers. Neither Amazon nor GoodRx responded to requests for comment. 
Having said that, Amazon can bring unparalleled buying power and online presence to this space, according to Dresser. This is particularly threatening to the pharmacy industry as the world "has become increasingly more reliant on shop at home services", especially this year because of the Covid-19 pandemic, adds Avaltroni. 
Although Avaltroni sees Amazon's expansion into pharmacy as further squeezing independent pharmacies and small chains, he is optimistic that larger chains will be able to compete, particularly as they have already begun to pivot and expand their offerings. For instance, Dresser notes that GoodRx and other digital pharmacies are providing telemedicine services to create a more holistic healthcare experience beyond the delivery of medicines. Amazon is not yet offering telemedicine services as part of its pharmacy store. 
Predicting Amazon's future
This latest announcement by Amazon is by no means the end of the tech giant's ambitions for the US pharmacy industry. "The biggest disruption is likely still on the horizon," notes Avaltroni. "This is the first move, but it will not be the last one." 
Amazon has already signalled its interest in the broader pharmacy market. For instance, in March 2019, Amazon joined up with JPMorgan Chase and Berkshire Hathaway to create a non-profit healthcare company called Haven. Although the three companies have decided to shut down Haven in February, the move is a clear example of Amazon's desire to disrupt the pharmacy and wider pharma market. 
Another example noted by Dresser is the appointment by Amazon of John Lavin, a former vice-president of PBM CVS Caremark; "they hired him with one key goal: to develop offerings to go direct to plan sponsors, like large employer groups, and offer savings and better opportunities", Dresser explains. 
Although CVS Caremark succeeded in having a non-compete clause for Lavin enforced by the courts for 18 months in June 2019, this is now coming to an end and Dresser doesn't think Amazon has lost sight of their plan to cut out the middleman of PBMs, which currently control the operation of the US pharmacy market. 
Dresser believes that Amazon may also begin to involve itself in the manufacturing of generic products. He expects this to be the case for generic products that only have one manufacturer, and therefore Amazon could dramatically reduce drug prices to the benefit of consumers. This move would be in line with Amazon's previous actions in areas such as electronics and office supplies. 
Beasley concludes that "Amazon is truly rooting itself in the pharmaceutical industry and it is an exciting city time to guess where consumer behaviour will take the company next", both within the US and globally.