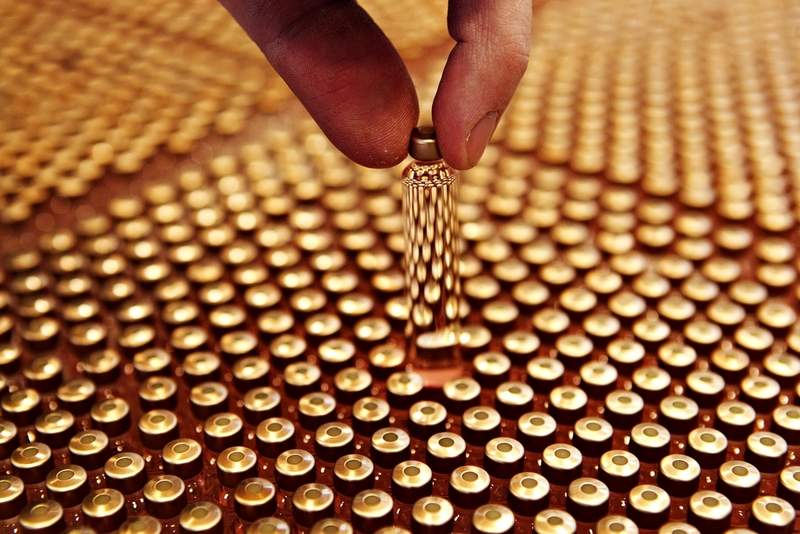 Novo Nordisk acquired 100% of shares in UK-based biotechnology firm Ziylo under a potential deal worth more than $800m.
A University of Bristol spin-off, Ziylo primarily focuses on leveraging synthetic glucose binding molecules for therapeutic and diagnostic purposes.
As a result of the transaction, Novo Nordisk gains all rights to the glucose binding molecule platform for the development of glucose responsive insulins.
---
A new pre-clinical study by the Perelman School of Medicine at the University of Pennsylvania showed the potential of a universal flu vaccine candidate in protecting against different strains.
When tested in mice, the vaccine is reported to have triggered a strong antibody response to the hemagglutinin (HA) stalk present on the surface of flu viruses.
Such protective responses against a conserved region are expected to offer broad protection against the virus, which evolves into new strains each season and causes numerous hospitalisations and deaths.
---
An early clinical trial conducted by UK researchers demonstrated positive profile for the use of vistusertib and paclitaxel combination to treat ovarian and lung cancers.
The research team involved the Institute of Cancer Research (ICR) and the Royal Marsden NHS Foundation Trust, along with nine clinical centres across the country.
During the phase I trial, the drug with chemotherapy was able to shrink tumours of both cancer types.
---
The US Department of Justice (DOJ) reportedly launched an investigation into a lawsuit that alleges AstraZeneca bribed terrorists in order to win contracts with the Iraqi Ministry of Health.
The DOJ probe is set to assess the claims made in a litigation filed in October last year against companies AstraZeneca, Pfizer, Roche, Johnson & Johnson and General Electric.
The complaint was lodged in the District of Columbia federal court by US nationals who were wounded or the kin of those killed in Iraq between 2005 and 2009.
---
A team of researchers from the University of Pennsylvania in the US discovered that cancer cells release biological 'drones' to fight the immune system from afar.
These small vesicles, called exosomes, circulate in the blood and are armed with the protein PD-L1. The release causes T-cells to tire before they can reach the tumour and fight.
The latest work is a collaboration between Wei Guo of Penn's School of Arts and Sciences and Xiaowei Xu of the Perelman School of Medicine.
---
Allergan signed a definitive agreement to divest five products under its US Medical Dermatology division to Spanish pharmaceutical company Almirall for a cash consideration of $550m.
The products include both mature and growth brands, Aczone (dapsone), Tazorac (tazarotene), Azelex (azelaic acid) and Cordran Tape (fludroxycortide).
Together, the four products registered net sales of $70m during the first half of this year.
---
US-based life sciences company Emergent BioSolutions signed an agreement to purchase specialist vaccines developer PaxVax for $270m under a cash-based consideration.
The agreement covers the US Food and Drug Administration (FDA) licensed Vivotif vaccine to prevent typhoid fever and a cholera prevention vaccine called Vaxchora.
Emergent will also gain an adenovirus 4/7 vaccine candidate being developed as part of a contract with the US Department of Defense for military personnel.
---
The US Food and Drug Administration (FDA) approved the first generic version of the EpiPen and EpiPen Jr (epinephrine) auto-injector for severe allergic attacks, including life-threatening anaphylaxis.
The EpiPen was approved in 2007 and is marketed by Mylan. However, since then both the company and its product have been involved in a number of scandals. Notably the price of the EpiPen has increased from $57 in 2007 to approximately $600 in 2016 and in May, the FDA had to place Mylan's EpiPen on its official shortages list as a result of manufacturing delays.
---
German biopharmaceutical company BioNTech signed a research and development (R&D) agreement with Pfizer for the development of mRNA-based vaccines to prevent influenza.
Under the multi-year partnership, BioNTech and Pfizer intend to jointly carry out R&D activities in order to advance flu vaccines.
According to the agreement, BioNTech will be responsible for completing the first human clinical study for the mRNA-based vaccines, while Pfizer will conduct further clinical development and commercialisation.
---
Researchers at the Dana-Farber Institute and Brigham and Women's Hospital in the US claimed to have discovered how thalidomide caused severe birth defects and deaths in thousands of children during the 1950s and 1960s.
After being discovered in Germany in 1954, thalidomide was approved in 40 countries for pregnancy nausea. However, over time it became clear that the children of mothers taking the drug during a certain window in their first trimester were born with deformities or died before birth.