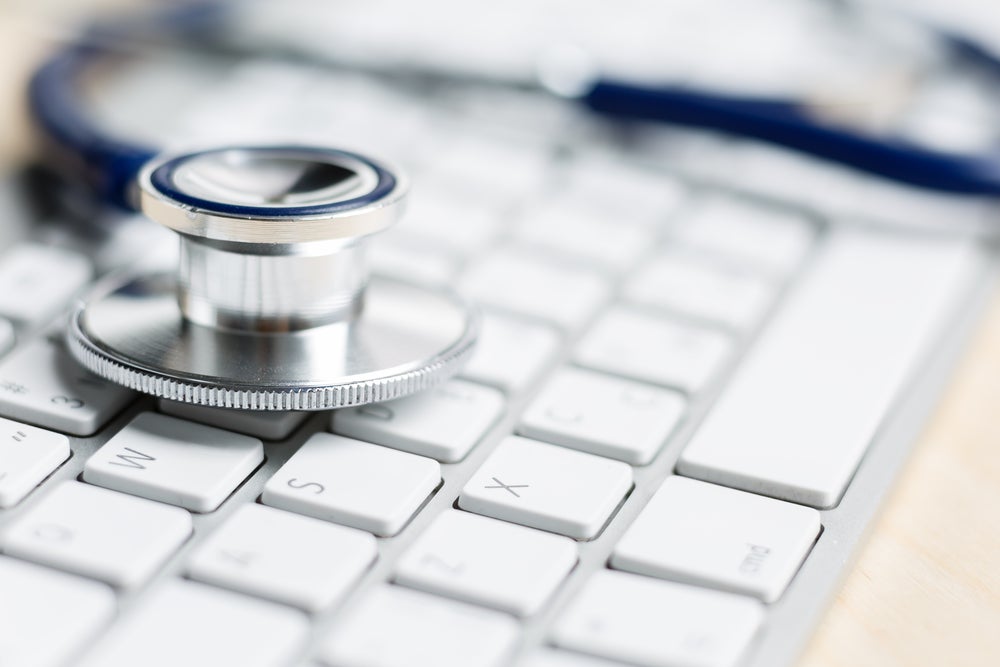 Collaboration has widely been deemed a silver lining of the Covid-19 pandemic. The word 'unprecedented' has certainly been overused in the past year, but nowhere is it more apt than in describing the actions of pharma companies big and small working together to tackle the coronavirus crisis.
One example is pharma giant Pfizer, which rapidly signed an agreement with mRNA technology vaccine pioneer BioNTech. A year later, Pfizer and BioNTech's vaccine is approved for use across the world. The pair have now teamed up with other big pharma companies Merck, Novartis and Sanofi to support the manufacturing of their Covid-19 vaccine.
This growing culture of collaboration in healthcare is starting to lead to partnerships not only within life sciences but also with other sectors, such as technology.
Big tech companies' growing interest in the lucrative healthcare market has largely led to them entering the pharma landscape. For instance, Amazon's first foray into healthcare was its 2018 acquisition of PillPack. The e-commerce giant has now signalled its continued interest in the sector by launching Amazon Pharmacy at the end of 2020. Whereas Google has formed its own healthcare company, Verily, to focus on life science research across a range of indications, including Covid-19.
However, both big pharma and big tech are increasingly realising these two sectors have more to gain from working together, than by competing. This has led to a flurry of deals being signed in the past few years between big pharma and big tech. One recent example is Boehringer Ingelheim teaming up with Google to apply the tech giant's quantum computing expertise to pharma research and development (R&D).
Why is big tech interested in healthcare?
Healthcare is an extremely lucrative market. Global pharma revenues totalled $1.25trn in 2019, according to Statista, while the wider healthcare market was worth $8.45trn in 2018. The industry is on a positive growth trajectory, which is likely to have been accelerated further by pharma coming to the world's aid in the Covid-19 pandemic.
Therefore, many different players want a slice of the healthcare pie. Big tech companies "have the money and resources to infiltrate the world of healthcare", notes cloud-based healthcare software provider PointClickCare consultant Jeff Wessinger.
Another reason for tech's interest is that "the consumer for healthcare is all of us", notes medication management app Medisafe's CEO Omri Shor. Microsoft chief medical officer David Rhew agrees, stating "healthcare impacts every one of us", a notion that has been emphasised by the Covid-19 crisis.
In addition, Rhew notes that "the problems in healthcare are so large and complex" that pharma needs all the help it can get to address those issues. This is where big tech comes in. "Technology can help streamline care and improve access to care. It can empower patients, caregivers and providers to get the right information at the right time and improve decision-making, which leads to better outcomes", explains Rhew.
Therefore, it makes sense that "many big pharma companies are turning to technology to alleviate some of the challenges", according to Wessinger.
"While many at big pharma were already evaluating partnership and collaboration with big tech, the pandemic has accelerated those plans and shown the value of technology to connect with patients and drive innovation in science," notes Shor. Wessinger adds: "Big tech companies see [collaboration] as a way into the market that is dominating conversations".
Transforming the future with data technologies
A third reason why pharma is so attractive to big tech is that there is a tonne of data associated with the sector, notes Rhew. However, he explains, a lot of that valuable data is "untapped and underutilised because it is in a variety of structures".
"Technology enables data that was previously in siloed to be translated to insights that help to right disease," explains Wessinger. In addition, technology can help with data integration, normalisation, enrichment and management", notes Rhew, through leveraging tools like artificial intelligence and machine learning.
These technologies can "help people be more efficient and make better decisions", notes Wessinger. "The tools that technology provide allows pharma to be able to improve its existing processes and potentially reinvent its business model", adds Rhew.
"Couple this with big pharma's ability to digest this data and then focus research efforts on prevention and treatment, and you have a powerful combination," continues Wessinger.
Shor emphasises that the power of the big tech and big pharma is because it is a "convergence of two experts in their own right coming together to solve issues that impact all of us. Through collaboration, each party contributes their individual strengths to overcome healthcare issues that plague patients."
"We're really starting to see how you can unlock even greater potential from science with the technical tools that technology companies provide," adds Ernst & Young global digital, social and commercial innovation health sciences and wellness leader Adlai Goldberg.
For this reason, Goldberg describes the collaboration between pharma and tech as a "very strong marriage", that will drive innovation to answer the big questions in healthcare. "I am truly excited by the potential that lies ahead" with regards to how the combination will transform the lives of all, concludes Goldberg.
Big pharma, big tech case study: Boehringer Ingelheim and Google's quantum partnership
In mid-January 2021, German-headquartered Boehringer Ingelheim signed an agreement with Google. The deal centres around an emerging technological capability of big tech: quantum computing.
"Our main goal is to conduct fundamental research by exploring practical use cases and methods for quantum computing", particularly around pharma R&D, explains Boehringer Ingelheim CTO and head of IT technology strategy Clemens Utschig-Utschig.
The collaboration with Google centres on a shared vision that "quantum computing will be of high value for the pharmaceutical industry. It will allow us to solve problems we would not be able to solve using classical computers", adds Utschig-Utschig. For instance, it could optimise drug discovery and design, reduce the time it takes to bring medicines to market, as well as speeding up data-rich processes in the R&D process.
Wessinger notes: "Boehringer Ingelheim's quantum computing partnership with Google is a testament to the power of data, AI and ML to accelerate R&D" to better understand diseases and bring innovative treatments to patients.
Understanding quantum computing's value in the pharma sector requires combining the expertise of both big pharma and big tech. It brings together the best of both worlds, according to Utschig-Utschig, who notes that the partnership will also rely on Boehringer Ingelheim's expertise in "computer-aided drug design and in silico modelling" and its mission to improve the lives of humans.
In return for the support of big tech – in this case, Google's quantum computing expertise and algorithms – Boehringer Ingelheim provides "use cases and the deep experience in healthcare", which is a natural fit, explains Utschig-Utschig.
"Boehringer is the first pharma firm to partner up with Google in the field of quantum computing, but it is unlikely to be the last", concludes Wessinger. "This unprecedented partnership will likely pave the way for other leaders in both industries to band together to enhance the innovation of future medicines."