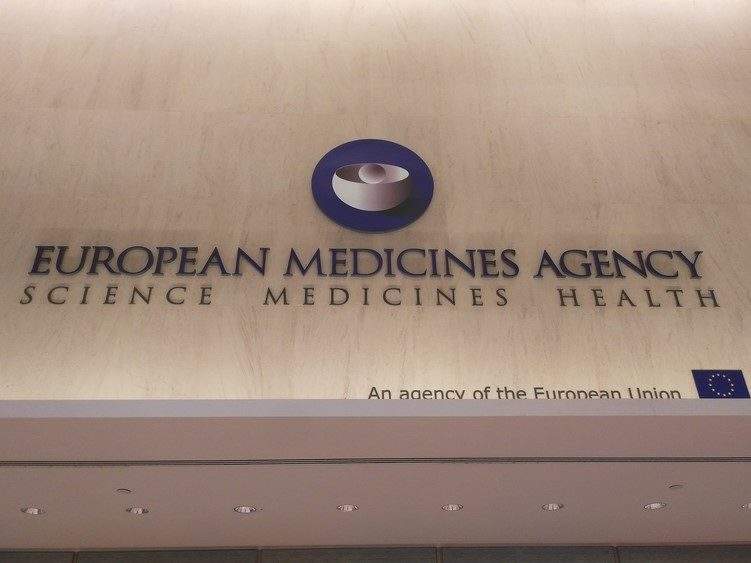 Following a plenary meeting, the European Medicines Agency (EMA)'s Committee for Medicinal Products for Human Use (CHMP) has recommended that 13 medicines, three of which were orphan drugs, be granted marketing authorisation.
The recommended medicines are indicated for a range of disorders, including migraines, various cancers, human immunodeficiency virus (HIV) and opioid addiction. The drugs also vary in terms of formulation and use.
CHMP's opinion on these medicines has been sent to the European Commission (EC) to decide whether to approve them in the European Union and European Economic Area. The EC has 67 days to make its legally binding decision about authorisation following the CHMP announcing its opinion, so the ruling is expected by the end of the year.
The EC's decision is published in the community register and in an EMA European public assessment report. If the marketing authorisation application is denied, the EMA publishes a refusal EPAR with an assessment report.
Three of the drugs – Spark Therapeutics and Novartis' Luxturna, Bayer's Jivi and Kyowa Kirin's Poteligeo – are designated as orphan medicines for rare conditions, and so stand to win ten years of market exclusivity.
Here we profile the orphan drugs aiming for European approval, and explore the reasons why the CHMP has simultaneously confirmed its negative opinion of Saretpa's Exondys.
Luxturna
Luxturna (voretigene neparvovec) is a gene therapy indicated for the treatment of patients with inherited retinal dystrophy, a rare genetic condition, that can lead to blindness. If approved, Luxturna will be first treatment for this disease and the first gene therapy approved for a retinal disease in Europe. It was approved by the US Food and Drug Administration in December 2017.
The CHMP's recommendation was based on two Phase I studies and a randomised Phase III trial. In the studies, patients taking Luxturna showed significant improvement in night vision, a major symptom of the disease, after one year.
As a condition for this recommendation Spark Therapeutics must carry out long-term follow-up of patients to confirm Luxturna's continuing efficacy and safety. In addition, the CHMP proposed that the drug be administered by an experienced retinal surgeon.
Inherited retinal dystrophy is caused by mutations in the RPE62 gene, which encodes an enzyme needed to determine the biochemistry of light capture by the retina cells. This hinders a person's ability to detect light.
Luxturna delivers a functional RPE65 gene into cells in the retina through a single injection, thereby restoring the production pathway for the enzyme and improving the recipient's vision.
Spark Therapeutics president and head of research Katherine High responded to CHMP's announcement, saying: "We are encouraged by today's decision, which further affirms our pioneering clinical program and brings Luxturna one step closer to patients with inherited retinal disease caused by mutations in both copies of the RPE65 gene in the European Union."
Jivi
Bayer's Jivi, also known as BAY94-9027, is a drug indicated for haemophilia A, otherwise known as congenital factor VIII deficiency, and was designated by the EMA as an orphan drug in 2011. Jivi was approved by the FDA in August this year.
Haemophilia A is a genetic disorder caused by missing or defective factor VIII, a blood clotting protein. It is four times as common as the other form of haemophilia, haemophilia B.
The drug is available as a powder or as an injection and its active ingredient damactocog alfa pegol is a recombinant human factor VIII, which replaces the missing coagulation factor VIII needed for effective haemostasis.
The recommendation is based on a Phase II/III study, which demonstrated study participants randomised to receive treatment one every five days achieved good bleed protection. In addition, the Protect VIII extension trial showed that the safety and efficacy profile of Jivi was maintained after five years.
Bayer head of research Dr Joerg Moeller said: "BAY94-9027 is a uniquely designed recombinant Factor VIII molecule that has demonstrated efficacy and a good safety profile with the potential for reduced injection frequency in adults and adolescents.
"After the approval of BAY94-9027 in the US, the positive CHMP recommendation is an important step forward for people with haemophilia A in the European Union. Bayer has also submitted marketing authorization applications for BAY94-9027 in other countries."
Poteligeo
Manufactured by Japanese Kyowa Hakko Kirin firm, Poteligeo (mogamulizumab) is indicated for the treatment of mycosis fungoides (MF) or Sézary syndrome (SS), which are common subtypes of cutaneous T-cell lymphoma, a rare form of non-Hodgkin's Lymphoma.
Poteligeo is a monoclonal antibody that selectively binds to the CC chemokine receptor-4 (CCR4) expressed on the surface of some cancer cells, which are found in patients with MF and SS. By binding to CCR4, the drug recruits and activates immune cells to attack cancer cells that contain the protein. The drug was created using Kyowa Hakko Kirin's development platform Potelligent.
Kyowa Hakko Kirin president of pharmaceutical development Jeffery S Humphrey said: "Mycosis fungoides (MF) and Sézary syndrome (SS) can be disfiguring, debilitating, and even life-threatening, and there are limited treatment options for these rare lymphoma subtypes in Europe today.
"The study showed that mogamulizumab prolonged progression-free survival compared to vorinostat in patients with MF or SS. We will continue to work with the scientific community to advance the understanding of these complex diseases, and we look forward to working with health authorities to bring this important new option to Europe."
Poteligeo received breakthrough therapy designation from the FDA and was approved in the US in August 2017, after being first approved in Japan in 2012.
Rejection of Sarepta's Exondys
In addition to recommending 13 medicines for approval by the EC, the CHMP also published a negative opinion of Sarepta Therapeutics' Exondys (eteplirsen) indicated for Duchenne muscular dystrophy. In doing so, the committee confirmed its initial decision in May, of which Sarepta had requested a re-evaluation.
The CHMP said in its guidance that 'further data was needed to show that the very low amounts of shortened dystrophin produced as a result of Exondys treatment bring lasting benefits relevant to the patient'.
In a statement, Sarepta president and CEO Doug Ingram wrote: "While largely anticipated, we are disappointed with the outcome of the CHMP re-examination and firmly believe that eteplirsen should be made available to patients in Europe, as it is in the United States.
"Based on discussions with CHMP, Sarepta will work to explore a potential path forward that balances the needs of patients and their families to avoid lengthy and unnecessarily burdensome trials with those of European Regulators for additional supportive data consistent with existing European regulations. We will be seeking follow up Scientific Advice in 2019 in order to explore the approach to bring eteplirsen to Europe."
The FDA approved Exondys in September 2016.