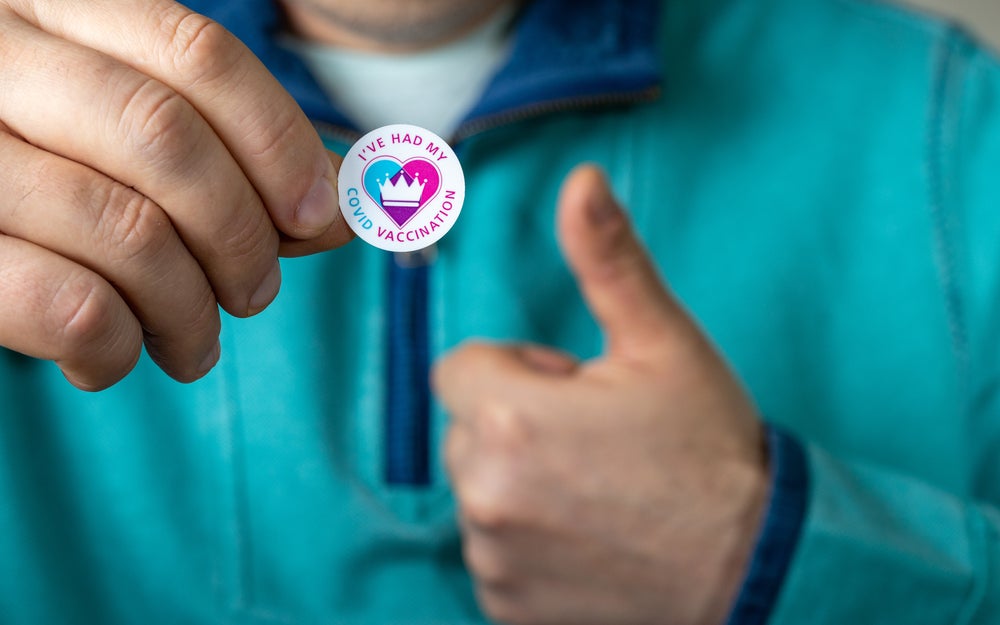 Covid-19 vaccine booster doses are not necessary for the general population, Food and Drug Administration (FDA) and World Health Organization (WHO) officials have said in an article published in a medical journal on Monday.
The authors of the peer-reviewed Lancet piece, which include two top FDA vaccine experts, concluded that current evidence does not support administering booster shots to the general population, and said "widespread boosting should be undertaken only if there is clear evidence that it is appropriate".
The comments come as the US government gears up to roll out Covid-19 vaccine booster shots to the general public later this month. The FDA has already approved third doses for people with weakened immune systems, such as those with cancer or HIV, who may not produce an adequate immune response against the virus after two doses.
An FDA advisory group is set to meet on Friday to discuss the data supporting the widespread use of booster doses across the US.
What have the experts said?
While the article acknowledges that the idea of "enhancing immunity in vaccinated people is appealing" in the face of the highly contagious Delta variant, it says Covid-19 vaccination continues to be effective in protecting against severe disease, including that caused by the Delta variant.
The experts behind the piece argue boosters could be beneficial for those in whom primary vaccination might not induce sufficient protection, such as the immunocompromised – however there is a chance that individuals who did not respond well to initial vaccine doses may also see little benefit from a third shot.
Booster shots may ultimately be required for the general population due to waning immunity, or because new variants have evolved so that the original vaccine doses no longer protect against the virus, they wrote.
The officials also warned that incidences of rare side effects from vaccines could increase if booster doses are introduced too soon or too frequently, and may lead to "implications for vaccine acceptance that go beyond Covid-19 vaccines".
While concrete evidence on the long-term efficacy of vaccines is currently difficult to establish, the article says research has consistently found vaccine efficacy to be "substantially greater against severe disease than against any infection", and that "vaccination appears to be substantially protective against severe disease from all the main viral variants".
The scientists also emphasised that unvaccinated people continue to be the main driver of Covid-19 transmission.
"Even if boosting were eventually shown to decrease the medium-term risk of serious disease, current vaccine supplies could save more lives if used in previously unvaccinated populations than if used as boosters in vaccinated populations," they said.
What are other countries' stances on vaccine boosters?
While the US has taken a particularly wide-ranging initial approach to Covid-19 vaccine booster shots, other countries have begun offering follow-up doses to parts of their populations.
The UK's Medicines and Healthcare products Regulatory Agency has authorised the AstraZeneca and Pfizer vaccines for use as booster shots, and third doses will be prioritised for over-50s and people at risk of severe illness from Covid-19. According to health secretary Sajid Javid, the nationwide vaccine booster scheme will commence next week.
Israel began a rollout of booster shots in July, initially offering third doses only to those aged over 60. As of last month, vaccine boosters are available to everyone over the age of 30, provided five months have passed since their second Covid-19 jab.
France has been administering booster doses to those over the age of 65 and people with underlying health conditions since the beginning of the month, while Germany began offering third shots to at-risk groups in Bavaria in August, and plans to offer boosters widely from September.
Several other countries, including Austria, Hungary, Belgium and Ireland, have either begun administering booster shots or plan to roll them out in the coming months.
The World Health Organization, however, has advised against booster shot schemes in wealthy countries while much of the global population is yet to receive even a first dose. The organisation has warned that vaccine booster programmes will "exacerbate inequities by driving up demand and consuming scarce supply", and said the widespread introduction of third vaccine doses should be "firmly evidence-driven and targeted to the population groups in greatest need".